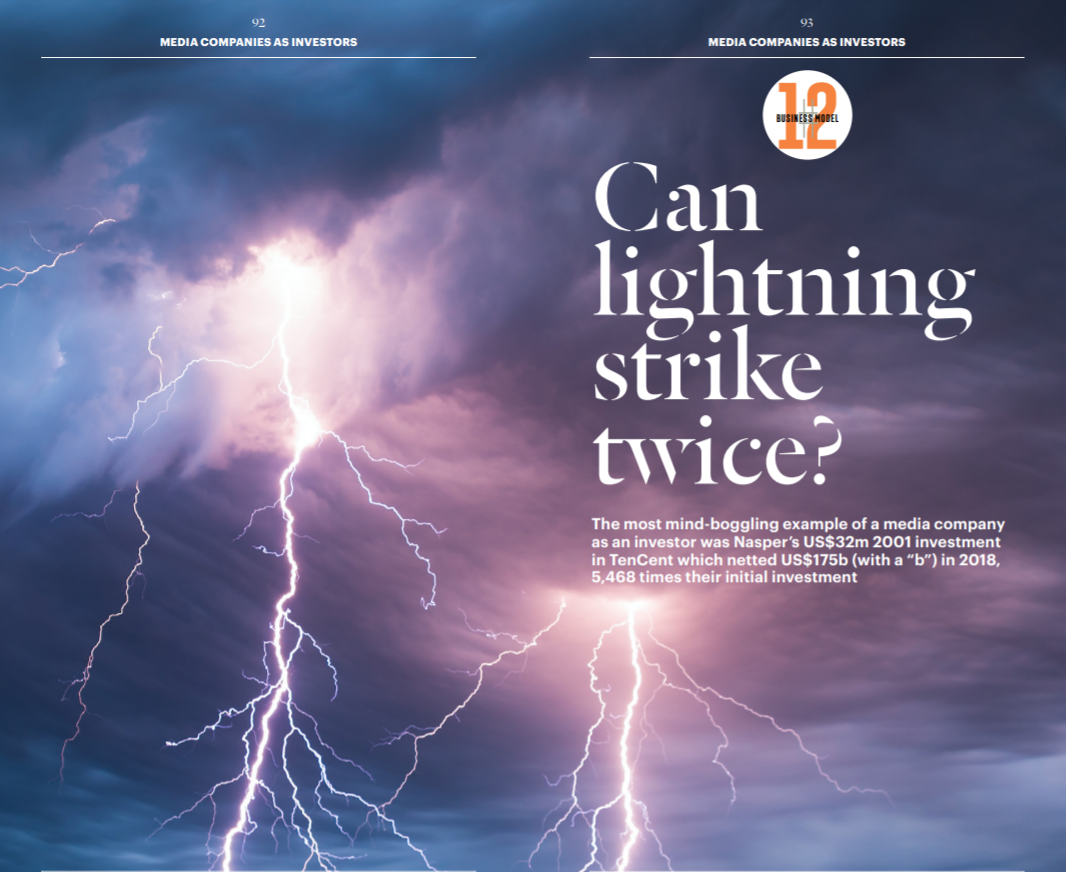 20 Dec

CAN LIGHTNING STRIKE TWICE?
The most mind-boggling example of a media company as an investor was Nasper's US$32m 2001 investment in TenCent which netted US$175b (with a "b") in 2018, 5,468 times their initial investment


If only every media company could sniff out investment opportunities like Naspers did in 2001.
On May 1, 2001, the South African publishing group wrote a US$32m cheque to a relatively unknown, lToss-making, three-year-old Chinese social media start-up called (spoiler alert!)… TenCent.
Seventeen years later, Naspers cashed out for US$175b, 5,468 times their initial investment.
By the way, investing that same US$32m in a Standard & Poor's 500 company would have yielded an average 7.27% annual return over those years, or an estimated cash-out value of US$101.1m, a mere $US174.9b shy of Naspers' cheque, according to smartasset.com.
Today, few media companies have millions in cash lying around waiting to be invested.
But for those who do, the results of investing can be both financially lucrative and immensely beneficial for both the media mission and the business mission of the company. Investing provides perhaps a potential new source of revenue and almost certainly unique insights into new technologies, new markets, and new (and potentially competitive) businesses.
The media players in the investment space are not the start-ups like Vice, Netflix, Snap, and BuzzFeed. Those companies are focused intensely on survival and growth.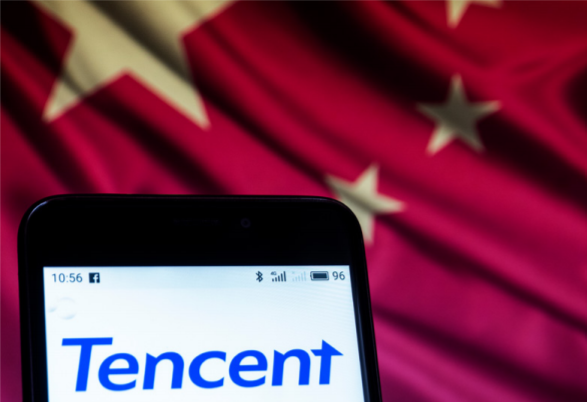 The most active investors are the traditional media companies, and they are mostly in Europe (Bertelsmann, Axel Springer, Schibsted, Bonnier, and Hubert Burda Media). The only United States media company doing much investing is Hearst, which even has a separate company — Hearst Business Ventures — to do their investing. In Asia, Singapore Press Holdings has been investing since 2015.
According to business information site Crunchbase, the aggressive investing of Hearst dwarfs the investment activity of the other media "giants":
• Hearst Ventures (107 investments since 1995)
• Hearst Communications (18 investments since 2000)
• Bertelsmann (33 investments since 1999)
• Axel Springer (25 investments since 2013)
• Axel Springer Digital Ventures (17 investments since 2011)
• Singapore Press Holdings (13 investments since 2013)
• Hubert Burda (11 investments since 2008)
• Schibsted (7 investments since 2012)
• Bonnier (4 investments since 2008)
Naspers has been busy since its windfall, but the media arm of Naspers is a small fraction of their business.
(To get a glimpse into the kinds of companies those media companies are investing in and the amounts they are investing, see the charts in this chapter.)
"The challenge for traditional media companies investing in startups beyond the realm of media is that even if wildly successful, those investments neither give them a distinct advantage in media itself nor make their business model like that of a tech company by way of osmosis," according to Eric Peckham, a media investor and author of MonetizingMedia. com, writing on TechCrunch.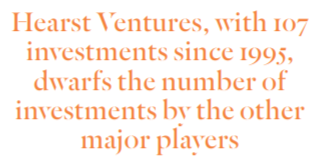 "These investments can be flashy distractions to make management and shareholders call the company innovative while it fails to actually re-envision its core operations," wrote Peckham. "Investing in Airbnb or BaubleBar doesn't address the key challenges or opportunities a traditional publishing group faces.
"Therefore the best-case scenario in this strategy seems to be that these companies find enough financial success that they just transition out of the content game and become holding companies for other types of consumer-facing brands the way Naspers has," Peckham wrote. "But even then, the path seems uncertain: despite all its other activities, Naspers' market cap is less than the value of its Tencent shares… it's not clear that the best case scenario necessarily transforms the core organisation."
That was apparently the case in late January of this year when Warner Media (the former Time Warner company, acquired by AT&T for US$85b in mid-20180 closed its investment arm.
WarnerMedia Investments, formerly known as Time Warner Investments, is no longer its own corporate entity as of the end of 2018, six industry sources familiar with the company told Digiday. As of late January 2019, neither Warner Media nor AT&T offered a reason for the shut-down.
Time Warner Investments has been a major investor in digital publishing, video, advertising and technology companies, including Mic, Mashable, Maker Studios, Vessel, Bustle Digital Group, FanDuel, Discord and Tremor Video, according to Digiday Media Editor Sahil Patel.
One source at a company within Time Warner Investments' portfolio told Patel that the company made anywhere from US$50 million to US$100 million in annual investments over the years.
"There is a massive focus on generating cash and liquidating assets, which is why I suspect they will sell the portfolio," a founder of a company that received Time Warner investments told Patel. "They want to pay down debt."
WHY INVEST?
As you might imagine, media companies invest for primarily two reasons:
1. To replace lost print advertising revenue by diversifying into mission-related consumer-facing companies
2. To gain insights from (and often an early equity stake in) start-ups likely to change the media business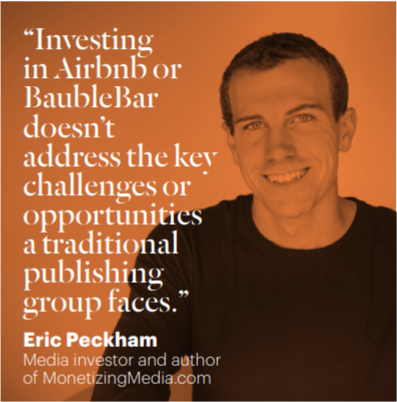 Hearst, with 2017 revenues of US$10.8b according to CrunchBase, has invested in everything from big-name sites like BuzzFeed, Pandora, Hootesuite, and Roku as well as:
• The Chinese language app LingoChamp
• The Drone Racing League
• Snappy Gifts, a US-based incentive programme that makes employees feel appreciated
• Amino Apps in New York that enables people to discover, develop, and express their interests and passions
• A China-based home decoration and furnishing site
• A London-based artificial intelligence business data service
The categories Hearst invests in are very different between Hearst Communications and Hearst Ventures (see charts below).
Bertelsmann investments have included companies like Audible, Mic, The Athletic, and Wondery. They also have 3 regionally focused funds investing in China, India, and Brazil. Bertelsmann generated $US160m in venture returns, according to its 2017 Annual Report.
Bertelsmann generated $US160m in venture returns, according to its 2017 Annual Report.
Germany's Axel Springer's investments have gone to Airbnb, a digital bank (N26), a scooter rental company, four real estate companies (renting and buying), a wearable technology company, an augmented reality site (Magic Leap), and a marketplace for cars (Caroobi), a marketplace for boats (Zizoo), and marketplace for influencers (blogfoster).
Schibsted in Norway has invested in three real estate companies, a site teaching writing to children, and a Danish bookstore.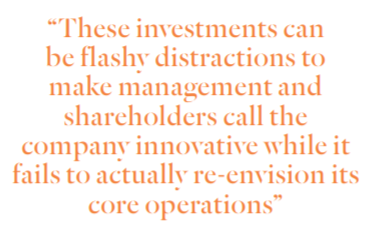 Bonnier in Sweden is also quite diversified with investments in real estate, online training, a home project contractors' price and service comparison site, a job search site, and a global email site.
Hubert Burda has some unusual and far-flung investments, including a Boston-based Italian shoe company, a Bangkok-based global medical appointment service, a Lithuania-based "previously loved" fashion site, a Washington DC-based site enabling publishers and advertisers to send branded gifts to consumers, a Moscow-based subscription service for developmental sets for children, and an Istanbul-based e-commerce fashion site.
Singapore Press Holdings (SPH) has made 14 investments all told, starting in 2015. One of those investments was in student housing in the UK for US$233m.
The acquisition will generate recurring cash flow and is part of an ongoing strategy to diversify business to new growth areas, according to SPH Chief Executive Ng Yat Chung. "It will boost our real estate asset management portfolio, establish us as an overseas owner of purpose-built student accommodation in the UK, and allow us to pursue other growth opportunities in this sector," Chung told gxpress.com, a news tech site covering Asia.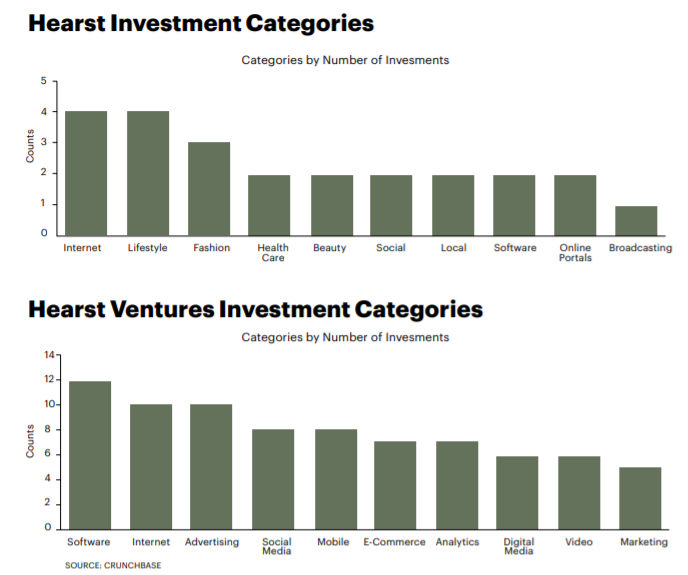 The acquisition was undertaken to generate recurring cash flow and was part of an ongoing PSH strategy to diversify business into new growth areas. "It will boost our real estate asset management portfolio, establish us as an overseas owner of purpose-built student accommodation in the UK, and allow us to pursue other growth opportunities in this sector," Chung told Asian news tech site gxpress.net.
Admittedly, this model isn't for everyone, but even at a small level of investment, media companies can at the very least gain valuable insights into emerging technologies, markets, and revenue streams.
And you might even find your very own TenCent opportunity!
---
EIGHT charts of media company investments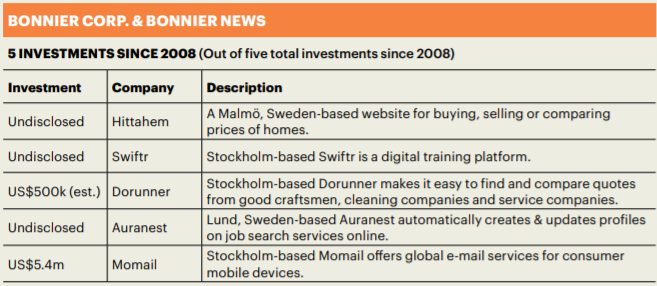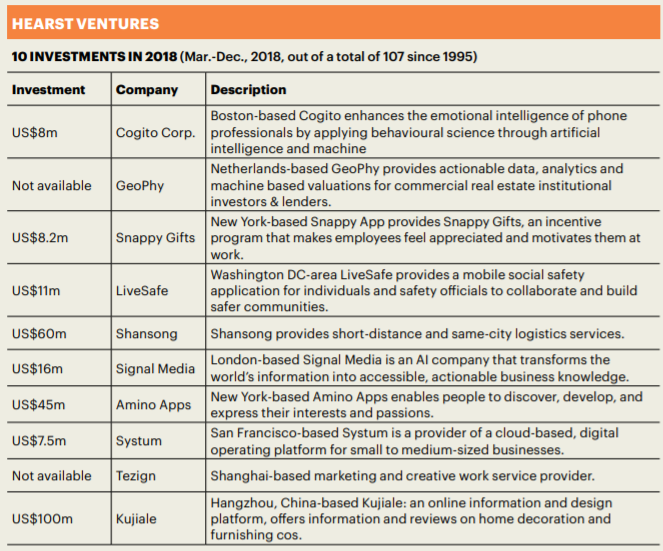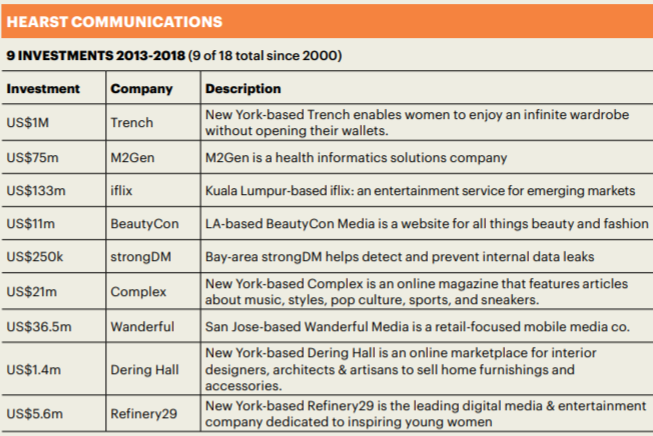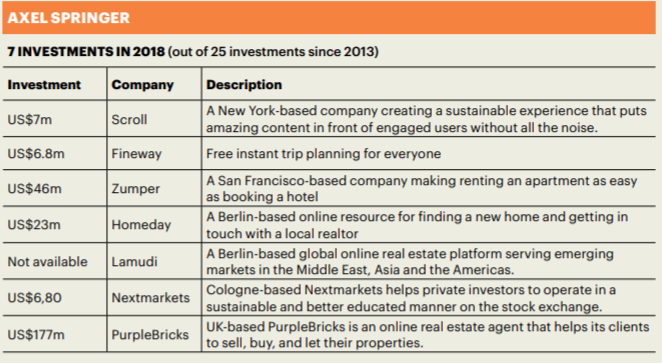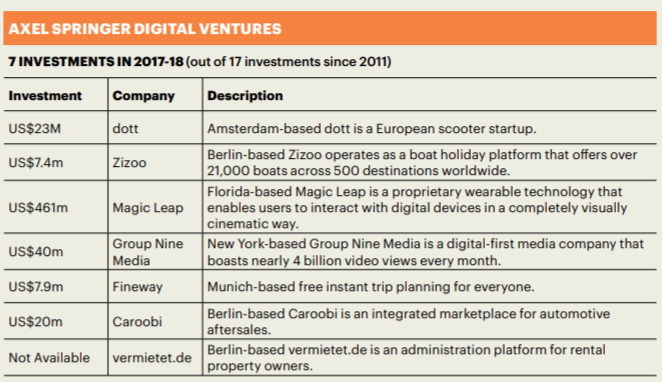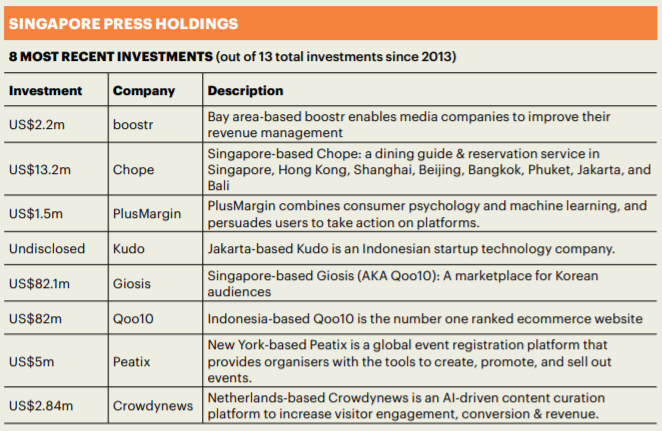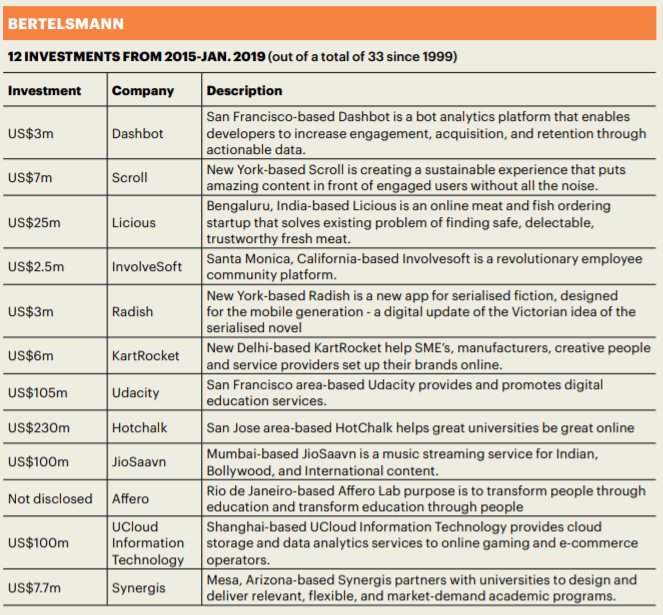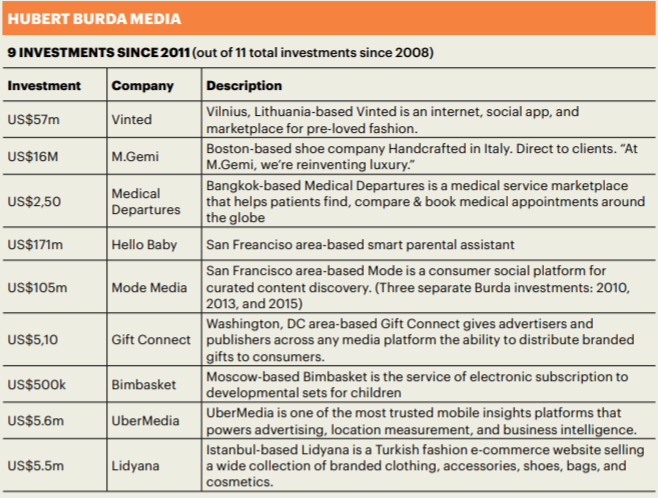 ---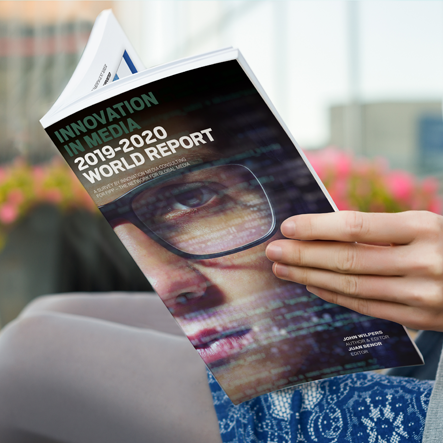 This article, along with many many more is available in full, within the pages of our Innovation in Media 2019-2020 World report, available for purchase in print or digital edition.