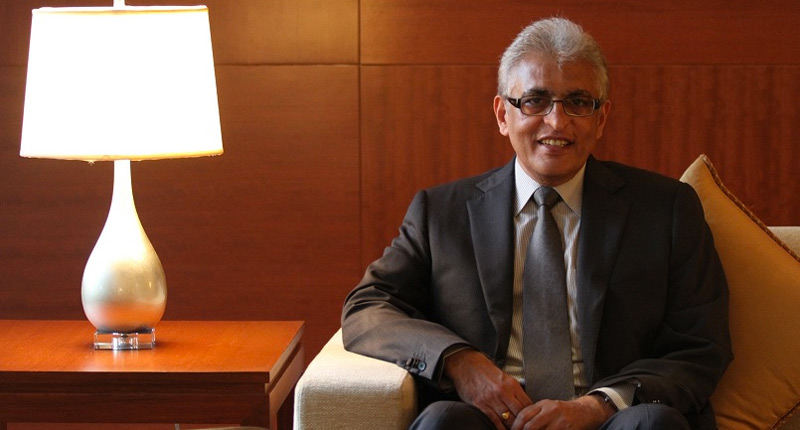 04 Jul

Innovation in Newspapers 2012: Foreword

THE DIGITAL WORLD OFFERS MEDIA COMPANIES AN OPPORTUNITY TO INNOVATE AND GROW
Jacob Mathew (WAN/IFRA President, Executive Editor and Publisher Malayala Manorama Group, India)
The 2012 Pulitzer Prizes acknowledged excellence in the digital news media by awarding the prize for National Reporting to David Wood of the internet newspaper Huffington Post and the prize for Editorial Cartooning to Matt Wuerker of the internet journal Politico. The jury also commended The Tuscaloosa News, which won the Breaking News prize, for using social media and real-time updates on the web to help find missing persons during a tornado.
As these prizes indicate, the digital news media can compete in quality with the best in the print media and surpass them. Fortunately, most of us in the print media are alive to this formidable challenge, as well as to the need for adopting new tools and techniques in our newsrooms and beat reporting, so as to complement the print products' 24-hour cycle enlarging and engaging our pool of users. I believe more than 75 percent of newspapers around the globe are already proactive on this score.
Print is under varying degrees of stress across geographies and economies. In the developing countries, rising income and literacy are driving double-digit growth in circulation and advertising. But here, too, television, mobile and the internet are growing, with mobile growing at the fastest clip. Mobile technology can displace established search, credit card and payment systems, and also be a force in social media as demonstrated by the Arab Spring. The handy 'phablets'—phones with five-inch screens with all tablet features—are challenging tablets.
And the revenue is growing. The 2011 internet advertising revenue report by the Internet Advertising Bureau and PricewaterhouseCoopers has some revealing figures. US internet advertising revenue grew at a compound annual rate of 20.3 percent to reach US$31.7 billion, overtaking cable television and narrowing the gap with broadcast TV at $38.5 billion.
But can media companies compete in this field with the giants like Google, Yahoo, Microsoft and Baidu? Ten leading ad-selling companies together accounted for 71 percent of total internet advertising revenues in Q4 of 2011.
Newspapers and magazines together drew $38.7 billion in advertising revenue in 2011. Newspaper revenue, however, declined from $47.5 billion in 2005 to $20.7 billion in 2011. Mobile advertising revenue registered a growth of 149 percent, totalling $1.6 billion, and became a meaningful category for the first time.
The biggest money-spinner is search. It generated $14.8 billion, accounting for 46.5 percent of total internet advertising. Display related ads (banners, rich media, digital video and sponsorship), at $11.1 billion, accounted for 34.8 percent. Classifieds, at $2.6 billion, accounted for 8.1percent, a drop from 10percent in 2010.
Still, there is opportunity for media companies to innovate and grow. The space or ad sales forces should equip themselves to offer a cross media approach combining different platforms.
Even as the internet and mobile continue to grow quickly, print is at par with broadcast TV in advertising revenue. Print publishers should use all possible media streams to protect and enhance their share, and content should be complementary across platforms. Image recognition technology, which may spell the death of QR codes, is allowing print to integrate with the digital world. Enterprises like Goggles App, Kooaba and Digimarc allow newspaper readers to use their smartphones to link from print to digital. Image recognition is just one of the innovations that will ensure that print continues to thrive along with the digital media in a space where instant gratification is not the critical factor.
Innovation in technology should also help cut costs in parallel with such steps as sharing facilities or upgrading existing equipment instead of buying new.
In countries such as India, newspapers have gone truly hyperlocal with multiple print sites and editions, which are sometimes contracted out. Newspapers there have been experimenting with innovative ad formats and placements, which are sometimes bold and surprising. Rising circulation and advertising volumes support the costs for the present. And by keeping cover prices very low (while still making profits), newspapers remain cheaper than the cost of a monthly internet connection.
Print publishers need to be proactive in protecting their intellectual property rights. The shelving of two anti-piracy bills in the US Congress in January showed the power of the online forces. Still, online companies that freely use content from the print media hopefully will come to some understanding with print publishers before doing so. If not, they will be killing the golden geese that spend billions of dollars to create that content.
Quality journalism and good content on any platform will continue to be the key ingredient. In our business, we sell credibility above all else.
There is a need for print companies to move from a mono media approach to multimedia to become a "Smart Media" company that understands the changing habits of its audience and adapts its offerings accordingly. These companies create a portfolio of publications or products that serve the mass as well as the niche audience.
As a firm believer in the adaptability as well as resilience of the print media, I would like to conclude with the example of The Journal Register Company, which – with its 'Digital First' approach – has made a complete turnaround from the brink of bankruptcy. It cut costs using freeware, but acquired the best of hardware, set up ideation teams and threw open communication channels to all newsroom staff. All editorial staff, including the most senior, adapted mentally and technologically. It is a story worth emulating, because only assimilation and innovation can take us forward