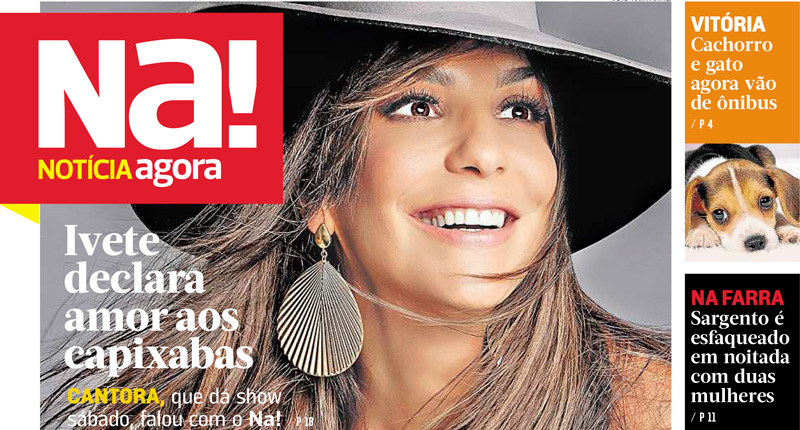 25 Mar

Relaunching of Noticia Agora

INNOVATION has relaunched the popular daily Noticia Agora! of Rede Gazeta Group.

With Antonio Martín, responsible of the New Design, Eduardo Tessler, responsible of the New Content Structure, and the involvement and effort of the Newspaper Direction and Newsroom, a huge challenge has been forged.

A new formula to become the leader in the market of quality popular newspapers of Vitoria.

 The circulation of first issue has run out in few hours! 65.000 copies sold!

 The new image of the newspaper is more dynamic and actual, allowing much more creativity in its pages.

Na! is now much cleaner and open, careful with chromatic and typographical details in its navigation. New elements have been incorporated for a quick reading and the photo editing has improved.

 The new editorial structure facilitates navigation by providing the reader with three newspapers within one.

 Na ! has three macroeditorias;

RUA, dedicated to public information, news from the city, police issues, business …

MIXTURA, especially strengthened for service the reader, dedicated to private information, music, television, health, consumer…

TORCIDA, sports section

Also, the reader participation and interactivity, through social networks, have been intensified.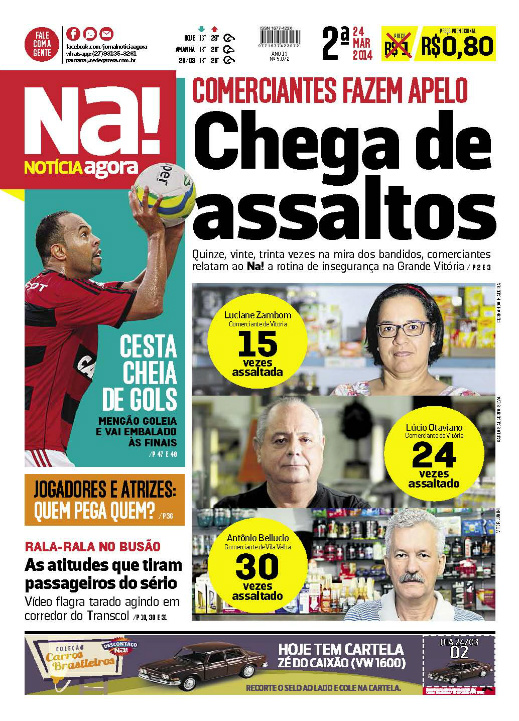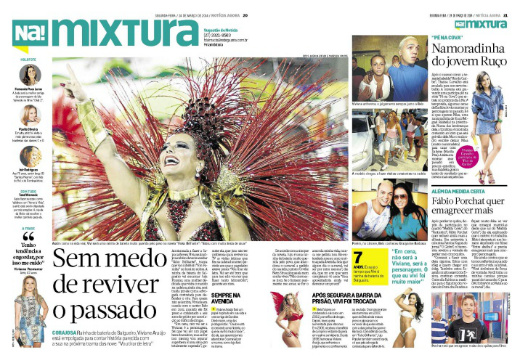 Watch the promotional ad: