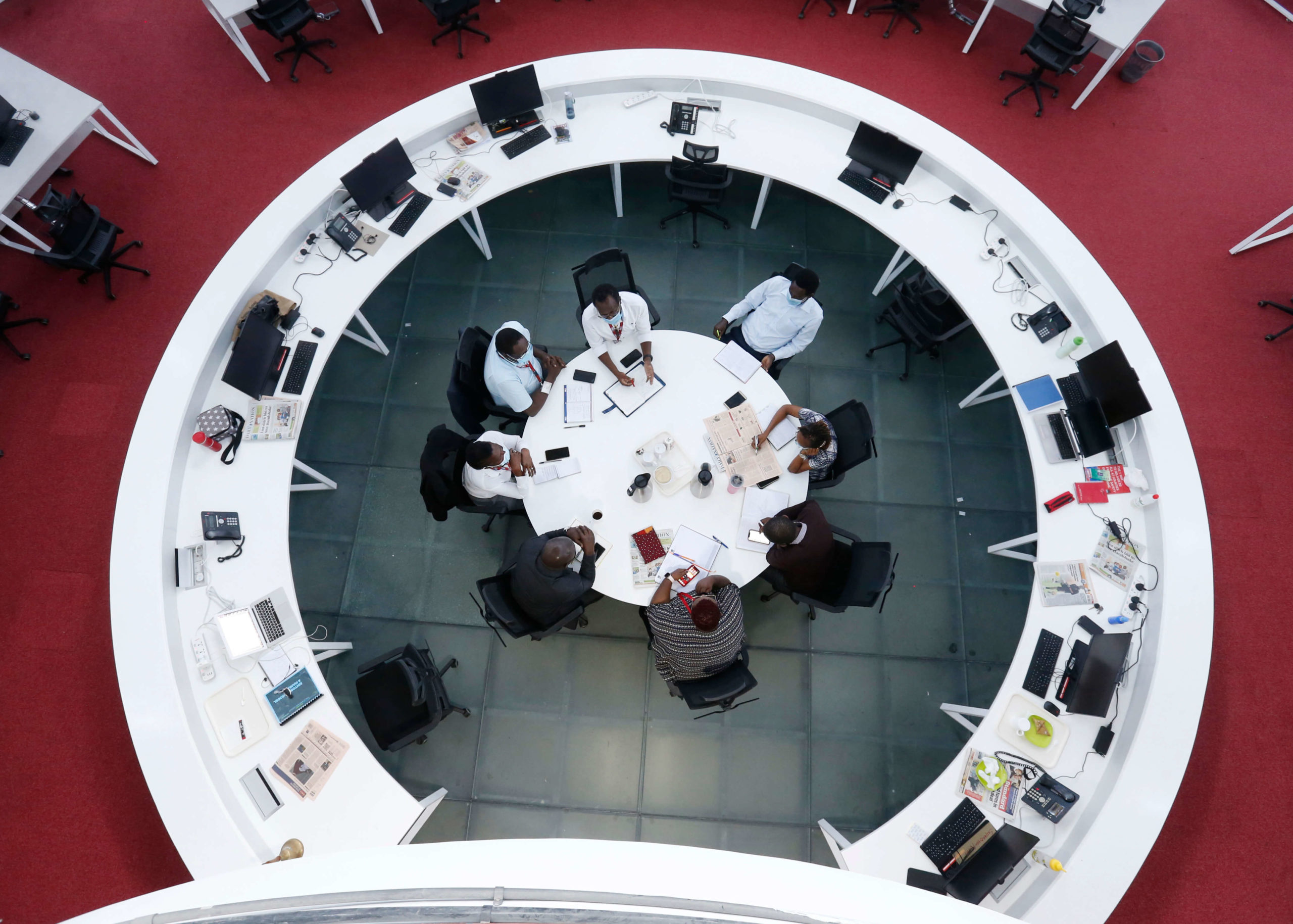 04 Oct

The Standard Group's Integrated, Cutting-Edge Newsroom in Nairobi

INNOVATION Media Client: The Standard Group is one of Kenya's largest media houses with interests in print, radio and TV and digital media boasting a history of over a hundred years. The group runs The Standard, one of Kenya's oldest and most widely circulated newspapers. 

After years of planning, and a temporary pause while Covid-19 halted operations, the Standard Group has successfully completed a transformation of its editorial operation and digital distribution strategy, with the help of a fully integrated newsroom that was brought to fruition with the guidance and expertise of INNOVATION's consultants and in-house media architect. The transformation of the newsroom was part of a larger strategy that the publisher adopted in 2018 called Project Eagle, which involved a transformation not just of newsroom design and workflows but of the entire presentation of The Standard Group's various products and the business models that would sustain it into the future.

"The idea behind project Eagle came out of the realisation that the realities of our media the industry had completely changed from what we knew before. New technology has completely shifted consumer habits to the level that cannot be ignored," says Kizito Namulanda, Intake Editor at the Standard Group who now oversees all news gathering operations in the converged newsroom. 

INNOVATION caught up with Kizito to learn more about how plans for the new newsroom came about, how it is being received by editorial staff and how it has affected the company's plans as they move toward the future.
---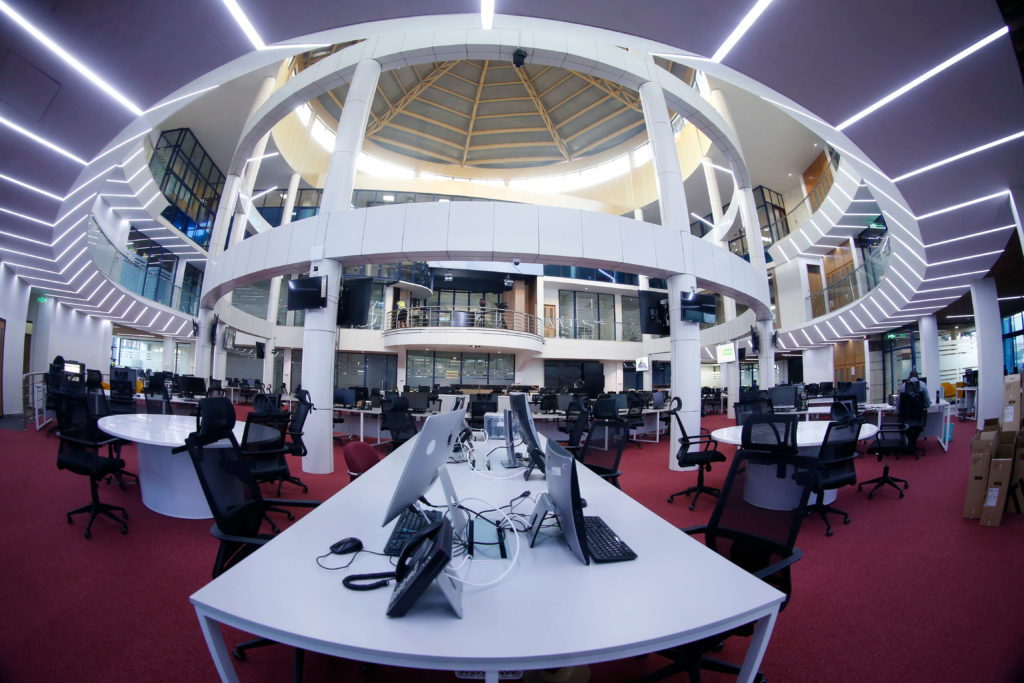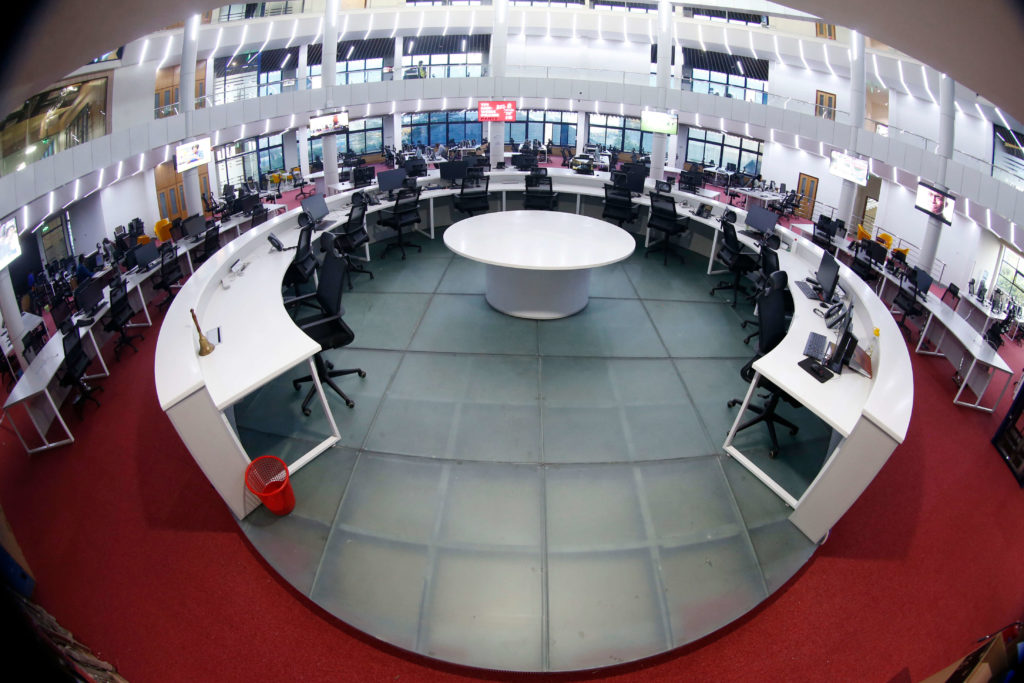 ---
GIVE US AN IDEA OF THE LONGER THINKING BEHIND THIS NEWSROOM TRANSFORMATION PROJECT. WHEN DID THE STANDARD GROUP FIRST START THINKING ALONG THE LINES OF DIGITAL TRANSFORMATION AND CHANGING WORKFLOWS?
It's actually been a very long time, from about 2008. That's when we as a company started thinking about building an integrated or converged newsroom with all the editors from all the platforms sitting together. Yet despite sharing that same space there wasn't that much consultation so it all fell apart. At the time it was not really a big thing and it wasn't until 2018 that we returned to the idea and felt, this time around, that it was really imperative that we implement it with a proper plan and structure.
I was appointed to spearhead the project and I was reading a lot, trying to see which was the best way of going about it and the breakthrough for me came when I heard Juan Senor and Andrew Rolf, from INNOVATION, speak at a conference in Portugal about the changes in the industry and how they were helping news media companies around the world navigate through them. I saw that they really understood what we wanted to do as a company and what we wanted to achieve. Of course it has been a long process since then, and in between Covid-19 threatened to slow down everything, but we managed to pull through.
HOW DID THE EDITORIAL STAFF AT THE STANDARD GROUP REACT TO THE CHANGES IN STRATEGY AND WHAT WERE THE LESSONS YOU LEARNED IN COMMUNICATING WITH THEM AND TAKING THEM ON BOARD AS YOU WERE TAKING THESE DECISIONS AS AN ORGANISATION?
It was challenging because even though we explained the changes in the industry and why we needed to transform as a business, and that was by and large understood, people still had these doubts and fears about whether this was just a way of cutting numbers. As fate would have it we had to do a bit of a downsizing exercise before the newsroom project was completed, so it did take a lot of communication – from me, from the consultants and from the CEO – to explain that even though we are restructuring in a way, this is a project for the future. And we wouldn't have gone ahead and made this big investment if we were just looking to cut numbers and downsize operations.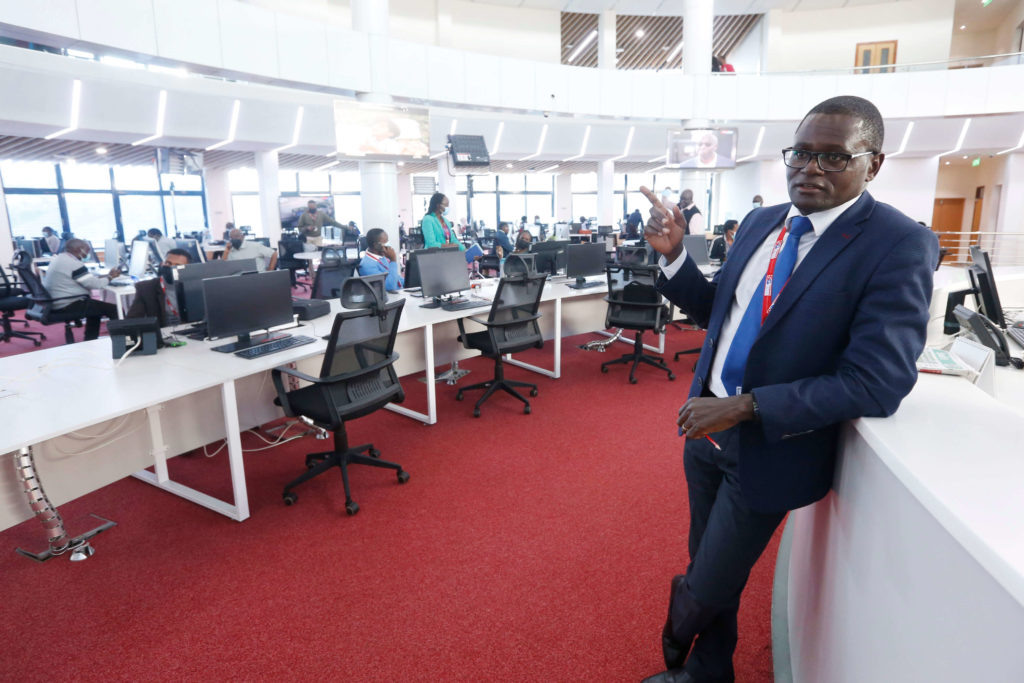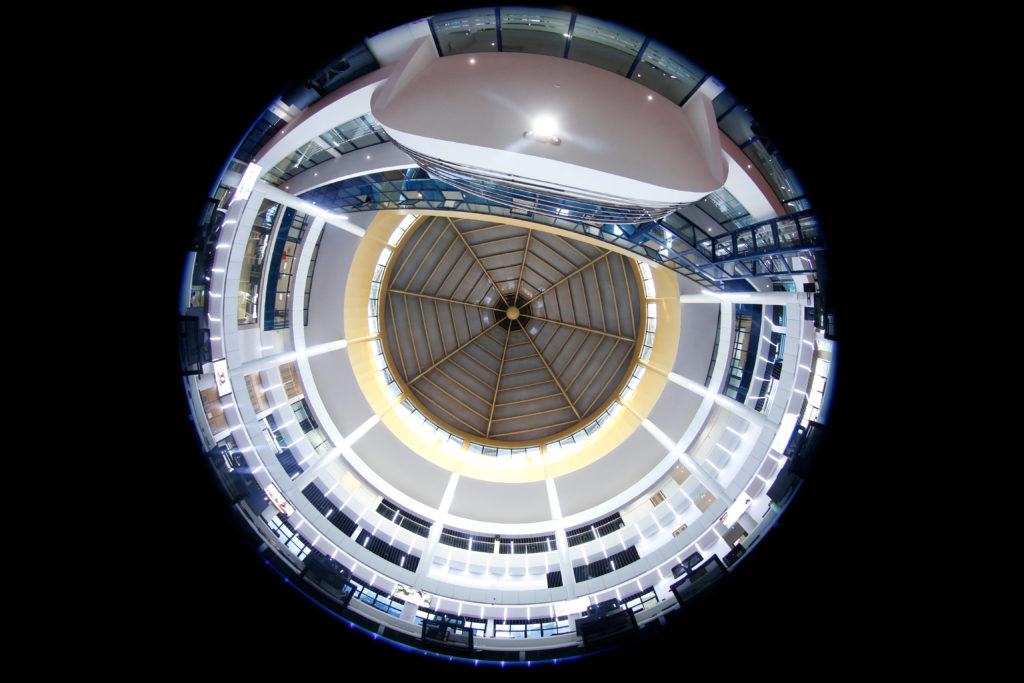 ---
TELL US A LITTLE ABOUT THE NEW SPACE ITSELF. DID YOU OPT TO RESTRUCTURE A PART OF AN EXISITING OFFICE SET-UP WITHIN THE GROUP OR DID YOU IDENTIFY A NEW SPACE AND BASICALLY START FROM SCRATCH?
A. We decided to start from scratch. We had different teams sitting separately – from the news team, the digital team, to even the radio teams and broadcasting. It was like having different sets of newsrooms so the first requirement was to get a space that could hold everybody together. Then of course, we could move on to getting a new CMS and a new leadership structure for the newsroom.
So the space was completely new. We went around the company premises and we identified a space that we had initially planned to convert into a huge TV studio, and decided that would be the site. I love the new design actually, because in our earlier set-up the actual newsroom was hidden, kind of at the back. But now when you come to The Standard, this large converged newsroom is the first thing you see and it kind of puts journalism at the front of the organisation, as it should be. 
IT'S BEEN OVER SIX MONTHS SINCE THE NEW NEWSROOM BEGAN OPERATIONS. WHAT'S BEEN THE REACTION OF THE STAFF SO FAR TO THE NEWS SPACE?
A. They are very happy. It is a very modern and very attractive space, and they're very happy to work there. And it is also helping a lot in terms of working together as teams because of the way it has been set up. It's only sad that because of the Covid-19 protocols we are not all sitting together in the new space right now but that will happen in time.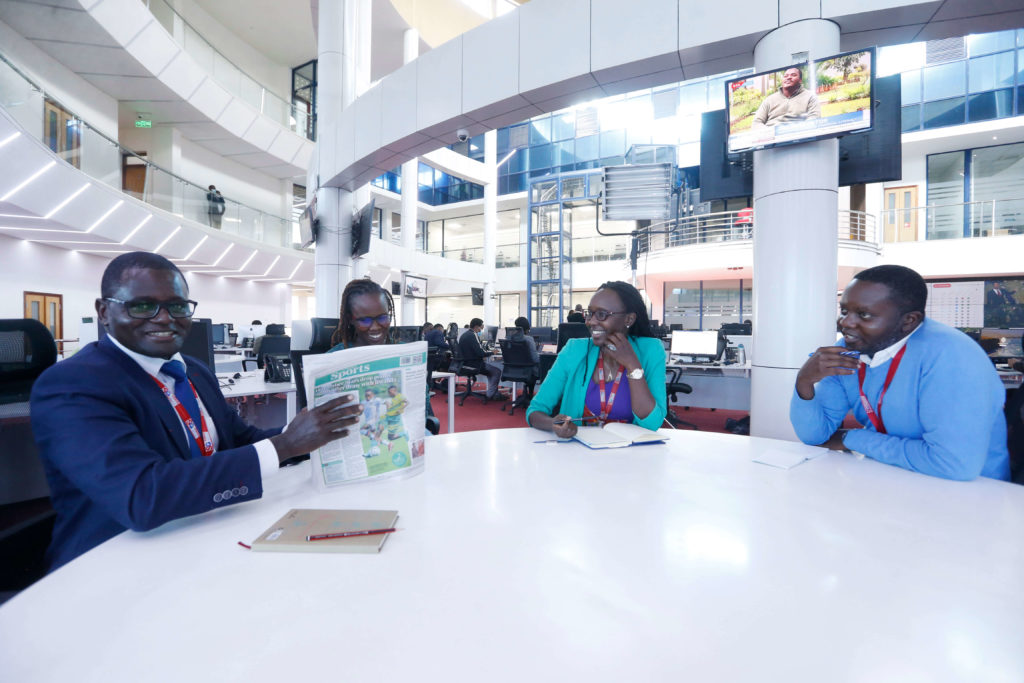 THE STANDARD GROUP RECENTLY LAUNCHED A DIGITAL SUBSCRIPTION PLAN AND IS MOVING TOWARD A READER REVENUE MODEL. HOW MUCH HAS THE NEW NEWSROOM HELPED IN RESTRUCTURING YOUR WORKFLOW AND HELPING YOU PRODUCE BETTER CONTENT TO SUPPORT THAT MODEL?
A. I think the new newsroom structure is helping us produce quality stories and that is really the key to having a good reader revenue model – you cannot put poor quality journalism behind a paywall. Many people have already noticed and commended us on the improved quality of journalism in our newspaper digital and other products. We are still not where we want to be in that process and we still have much work to do with retaining subscribers, providing long-term value and creating new streams like memberships. But having us all working together now to get toward that goal is a great start.