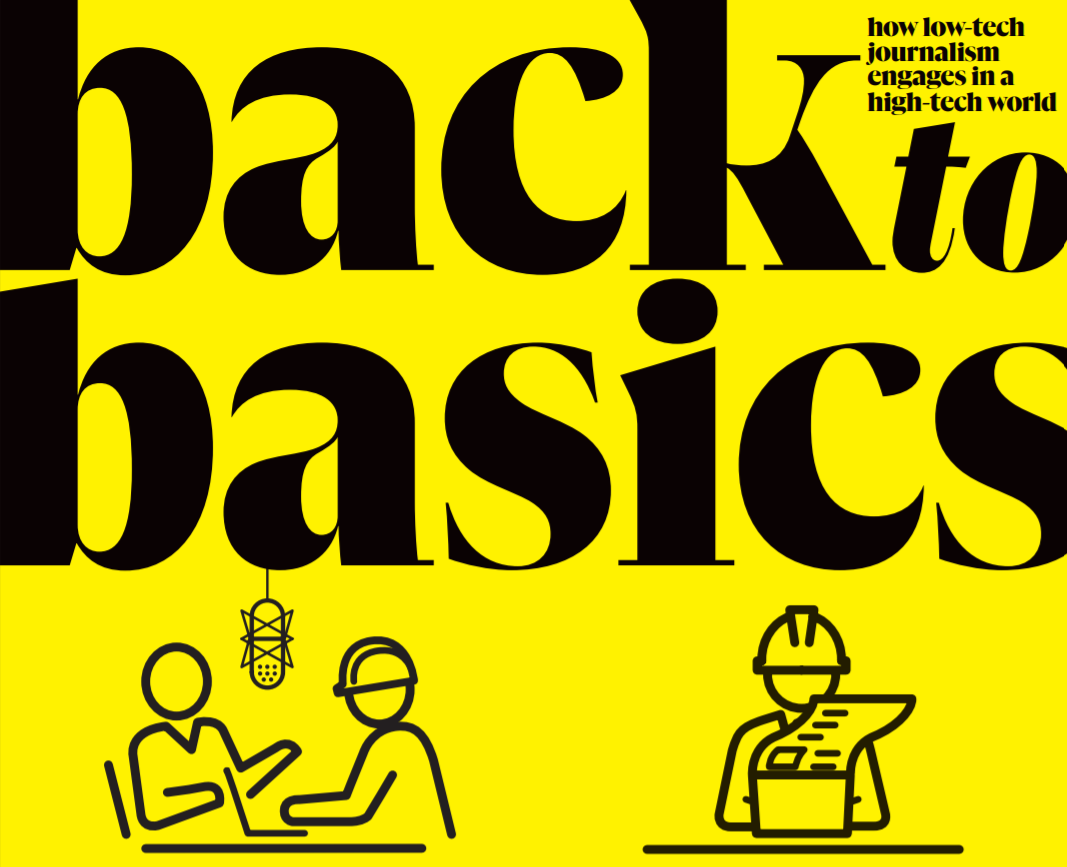 25 Mar

BACK TO BASICS: HOW LOW-TECH JOURNALISM ENGAGES IN A HIGH-TECH WORLD
The pull back from platforms and the rise of the product manager

Social has stopped being the gift that keeps on giving. Publishers are seeking to bring consumers back to their own platforms, with an increased focus on 'product,' as news outlets seek to hire product managers for an array of digital offerings.
After changes to Facebook's algorithm in early 2018 led to significant drops in traffic for many news sites, publishers became more conscious of the risks of relying too heavily on third parties for whom news is not a priority, and began to work even harder at engaging audiences on platforms where they already control the experience.
The 2018 Digital News Report survey from the Reuters Institute for the Study of Journalism found that the use of social media for news started to fall in a number of markets for the first time, including in the U.S., U.K. and France.
According to the report, "Almost all of this is due to a specific decline in the discovery, posting, and sharing of news in Facebook." According to Digiday, which describes the role of product manager as the new 'pivotal role' at a publisher, many U.S. papers have significantly upped the number of product managers attached to their newsrooms. For example, "The Washington Post has tripled the number of product managers it employs, attaching one to every single internal and external project it operates." Conversations with news executives in the U.K. suggest that numbers of product managers are also on the rise
But what sort of products are they launching? Here we take a look at two key options in which top publishers are investing, that seem to be effective at engaging audiences: newsletters and podcasts. The focus on relatively 'low-tech' products seems to be heeding the warning of a recent Reuters Institute report that predicts, "relentless, high-speed pursuit of technology-driven innovation could be almost as dangerous as stagnation."
A 2019 report from the Future Today Institute described both content streams as effective methods for leveraging niche networks, as they often concentrate on verticals, and stressed that, "there is an opportunity here for media companies of all sizes to earn revenue at scale from a series of small audiences."
PODCASTS
The revival of radio-style audio content repackaged for the digital, on-demand, mobile-focused age in the form of podcasts offers new opportunities for news organisations.
Podcasts are time-consuming and require expertise to produce, but audio content can offer a more intimate and personal experience, as they allow the audience to hear journalists' voices and become part of a conversation, thus increasing their connection to a brand and its stories. Podcasts from news organisations often seek to offer a behind-the-scenes look at stories, or to share deeper insight with listeners. This isn't always going to be a straightforward process.
As explained in the Hot Pod newsletter, a publisher might find themselves wondering what is the most appropriate way for the podcast to stand in relation to the news outlet, and what its position should be when the organisation itself is a source of news.
There is a small but growing market of podcast listeners. Ofcom announced in September 2018 that the number of weekly podcast listeners in the U.K. had almost doubled in five years – from 3.2 million (7% of adults aged 15+) in 2013 to 5.9 million (11%) in 2018. Among young adults aged 15-24 this went up to almost one in five (18.7%.) The most popular genres were comedy, music, TV and film.
In the U.S., a study from Edison Research and Triton Digital reported in March 2019 that 32% of Americans reported having listened to a podcast within the past month, with reported growth in monthly listening across all studied age groups.
Again, the jump was particularly pronounced among young people, from 30% to 40% of 12-24 year-olds. An Edison Research SVP, Tom Webster, described the findings as a "watershed moment for podcasting – a true milestone."
There seems to be some recognition of the potential for podcasts within the tech industry. Music-streaming giant Spotify has been getting into podcasts by commissioning original shows and acquiring Gimlet Media, a well-established podcast producer, and Anchor, a podcasting app, in early 2019.
Their popularity has shown that many media consumers actually do have long attention spans, even at a time when it is all too easy to get distracted by social media notifications and the abundance of information available at our fingertips.
'The Daily'
Many major publishers have started daily podcasts offering a briefing on the news of the moment.
'The Daily' from The New York Times is an exceptional example of how to do this well, featuring interviews with Times' journalists to provide background and insight on some of the Times' biggest stories.
Each episode is about 20 minutes long and usually focuses on one particular news story or event. It launched in January 2017, and was described by Recode as the "forefather" of this new genre of show.
Host Michael Barbaro told Recode that the team wanted the show to have a narrative arc and tension, creating suspense rather than giving all of the story upfront and then talking about it.
Featuring discussions with the journalists who produce the stories is also a way of offering the Times' audience greater transparency and accountability on how stories are being reported.
With a team of 13 people, it is a production on a scale that most news organisations can only dream of. It is key to the Times' strategy for reaching new audiences, with 8 million monthly unique visitors, which is nearly twice as much as a year ago, according to Jordan Cohen, a Communications Director at The New York Times Company.
CEO Mark Thompson told a conference in Oxford in March 2019 that the biggest challenge he sees for news organisations is the loss of younger audiences, and crucially, nearly 75% of Daily listeners are 40 and under.
Through a partnership with American Public Media, the show is now also available on 150 radio stations across the US, opening up the potential to reach listeners who don't actually consume podcasts.
Beyond the daily news show
Daily news podcasts are not the only option, of course. For example:
• 'Reveal,' from the Center for Investigative Reporting, is a long-standing audio show made in partnership with American public radio operator PRX, the Public Radio Exchange. Its weekly episodes are an hour long and focus on "important and often surprising stories that aim to inform and inspire, "…arming our listeners with information to right injustices, hold the powerful accountable and improve lives."
• 'The Tip Off,' hosted and produced by Maeve McClenaghan of the Bureau for Investigative Journalism, releases episodes about every two weeks, telling the stories behind compelling investigative journalism, both from the Bureau and from other news organisations.
• 'The Secret History of the Future' was a 2018 collaboration between the Economist and Slate, aiming to produce more 'evergreen' content in addition to the Economist's daily and weekly podcasts, co-host Tom Standage told FIPP. The ten episodes "examine the historical precedents that can transform our understanding of modern technology, predicting how it might evolve and highlighting pitfalls to avoid."
---
NEWSLETTERS
The e-mail newsletter has seen a distinct resurgence in popularity. Newsletters are habit-forming, relatively easy to put together from a tech standpoint and provide an opportunity to "expand the subscription funnel and subvert social media algorithms," as Nieman Journalism Lab's Christiane Schmidt puts it.
As with podcasts, newsletters can provide a feeling of intimacy between the audience and the journalist or brand – the reader has chosen to have this insight arrive directly in their inbox, creating a direct relationship with the news organisation.
Unlike a website, they can offer the ever-elusive sense of 'finishability' – although of course they often contain multiple external links out. Newsletters lend themselves well to focusing on different verticals, with a smaller, niche audience for each.
Indeed, the audience's inbox is already becoming a competitive space: Washingtonian writer Andrew Beaujon ponders whether Washington D.C. has reached "peak newsletters" as he contemplates the number of unread newsletters from media outlets in his inbox.
Responsibility for newsletters could lie either with editorial or with business. They are often the task of an audience or engagement editor, whose role often spans both editorial and business responsibilities.
A small survey of non-profit, digital-only newsrooms conducted by Harvard's Shorenstein Center for Media, Politics and Public Policy found that the surveyed organisations spent between four and 58 hours a week on newsletters, depending on the size of the operation.
How publishers are using newsletters
Politico has been a pioneer of the email newsletter, and now offers a dazzling array of free options to sign up to – 20 U.S.-focused briefings plus several European, as well as multiple editions of its signature Playbook newsletter which provides a daily overview of political developments in specific cities – while its Pro service offers many more, focused on specific areas that subscribers are tracking.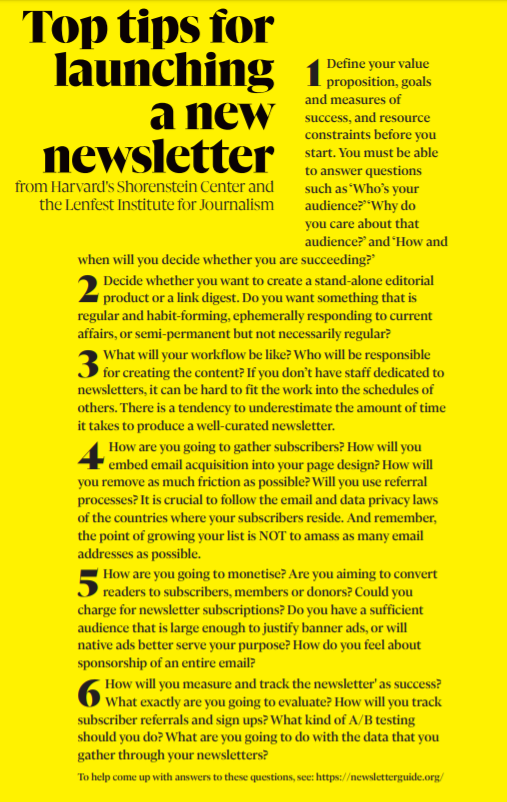 In February 2019, the author of Politico's London Playbook marked the 375th edition of the newsletter, saying that it had hit 35,000 subscribers that week, "which seems a decent effort given this email didn't even exist 18 months ago."
The newsletter is authoritative but conversational in tone, encouraging its readers to trust the insights and analysis of its author, who is always listed prominently at the top of the email.
The New York Times offers more than 50 newsletters on topics ranging from parenting to the U.S.-Mexico border, from sports to personal tech, and dispatches from its top opinion writers. Many are weekly, some twice weekly or daily. In November 2018, the paper reported that it had 1.7million subscribers to its Morning Briefing newsletter.
Following a redesign in late 2018, this newsletter is currently divided into three sections:
1. The top stories of the day.
2. Stories to connect the reader to what's going on in the rest of the world, and across the internet.
3. Rewards: recommendations for nice things to cook, listen to and watch.
The newsletter offers 'friendly guidance' (with different fonts to distinguish this from the story headlines and text), such as, "If you have X minutes, this is worth it." According to Digiday, Swiss publisher Neue Zürcher Zeitung sees email newsletters as one of the most effective ways to drive registrations and subscriptions. It has 21 email newsletters, some weekly and some daily, and its most popular has almost 250,000 readers. This daily briefing email accounts for around 8% of morning traffic to its site.
The publisher's data science team found that registered users who had signed up to two or more newsletters had the highest rates of subscription conversion, and that section newsletters such as 'Economics' or 'Digital' were most effective at converting readers into subscribers, while lifestyle newsletters have the lowest conversion rates.
The Financial Times has used a newsletter to try to increase its readership among women, who only comprise a quarter of the paper's audience. It launched its Long Story Short newsletter in early 2018, which offers a round-up of "the biggest stories and best reads" every Friday, curated by different female journalists each week.
According to the Drum, it has a 35% female readership (compared to 24% across all FT newsletters,) a 50% open rate (compared to 31% among other FT newsletters,) and a 9.92% click-through rate (compared to around 3% for other FT newsletters.)
---
WHERE'S THE MONEY?
The options for monetising newsletters are similar to those for on-site content: premium newsletters that readers pay for either directly or as a subscription bonus, sponsorship (which would often involve native advertising) or banner ads.
Inside, a company led by investor Jason Calacanis, that now focuses exclusively on newsletters that comprise curated content, earned $1.1 million in revenue, reached 750,000 active subscriptions, and circled a 40 per cent open rate in 2018 alone, according to Nieman Journalism Lab.
Advertising is definitely more valuable to the company than reader revenue, Austin Smith, Inside's President and General Manager, told Nieman Lab. With a "sophisticated audience that has tuned out programmatic and social ads," native ads work well, he said, if they appear in a trusted newsletter.
Turning now to podcasts: they are an important way to connect to newer, younger audiences, but can they bring insufficient revenue to justify their production costs? Advertising via sponsorship deals is currently the key way that podcasts are staying afloat – the Mailchimp ad on the pioneering podcast 'Serial' became almost as well-known as the podcast itself – and as the ads are 'native' they are generally viewed as not particularly intrusive.
Paid-for audio shows are on the way, however. Luminary, launched in April 2019, charges a subscription fee for a bundle of exclusive shows, making it an interesting project to follow. Jacob Weisberg, former Editor-in-Chief of the Slate Group, who left to start a podcasting company called Pushkin Industries with Malcolm Gladwell, told Recode in March 2019 that he hopes the company will not be completely dependent on advertising, and will also bring in revenue from listeners.
Podcasts still lack sophisticated analytics, with download statistics as the current key metric for selling advertising campaigns, rather than whether an episode has actually been listened to. Spotify's foray into podcasts has the potential to change things.
As the BBC reported after Spotify's recent podcast-related acquisition, the music-streaming brand will be able to use its technology to help people find more podcasts they will like, while inserting highly-targeted ads, which could significantly raise the earning potential for podcasts. Of course, direct monetisation is not always the goal of such products.
As in the case of NZZ explained above, newsletters might not be used to make money themselves, but they are part of the 'subscription funnel.' And podcasts can be key for engaging new audiences, particularly younger ones, as in the case of The New York Times.
These new formats are about going beyond delivering information and creating new, habit-forming connections with audiences.
---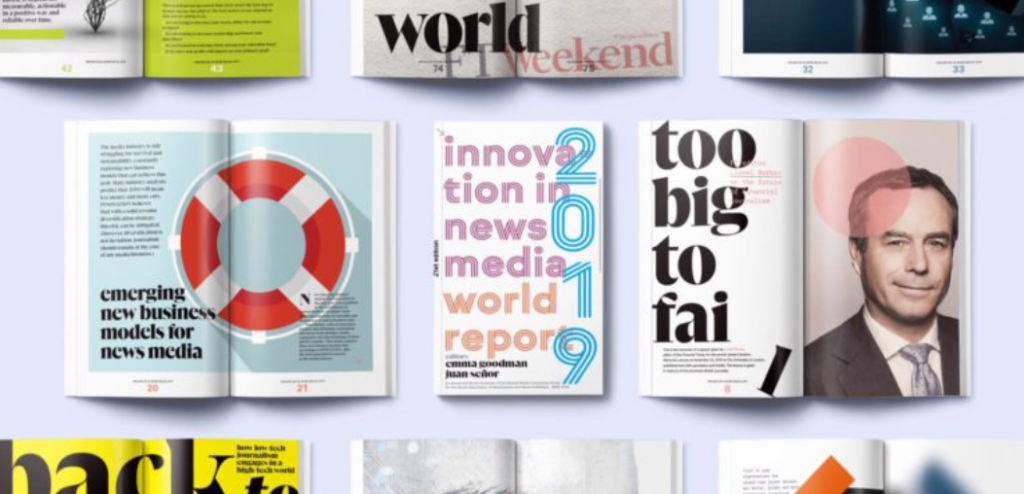 This article, along with many, many more is available in full, within the pages of our Innovation in News Media 2019-2020 World Report,available for purchase in print or digital edition.