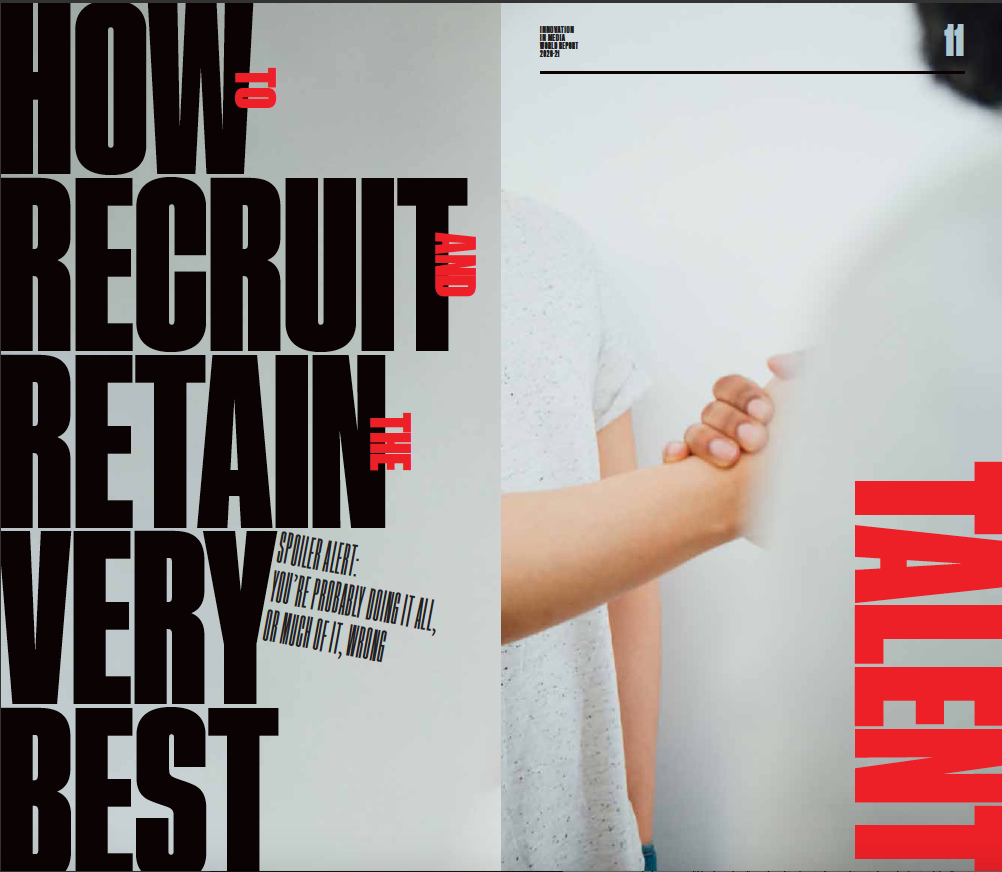 23 Mar

How to Recruit and Retain the Very Best Talent (I)

Brace yourself.

It's time to change —and we mean radically change — how you recruit and retain people. What's worked before doesn't work anymore. (If you're honest, you have to admit that the old way never really worked predictably all that well anyway, right?) "Businesses have never done as much hiring as they do today. They've never spent as much money doing it. And they've never done a worse job of it," wrote Professor Peter Cappelli, Director of the Wharton Business Schools Center for Human Resources, in The Harvard Business Review.

Everything has changed — the skills we need, the type of people we need, the way they communicate, their needs, their values, the workplace, the pace of change, the ability to predict performance, the availability of data that can take much of the guesswork out of recruiting and retaining, our ability to be flexible about so many things that used to be rigid.

The new work environment, the new work force, the new skill sets, and tight job market all force us to make a choice: Change the way we recruit and retain people, or lose potential key hires and essential existing staff to more open, flexible, employee-focused, appealing organisations focused on using data to make their recruiting and retention efforts more predictably successful.

We can only succeed in this talent market if we radically reimagine our recruitment and retention practices and polices, and that starts with reimagining our corporate culture.

This change and the others that must follow it will require open minds, flexibility, transparency, new roles, and a willingness to part with comfortable but increasingly ineffective and counter-productive recruitment and retention practices.

Here's an illustration of one of the most important changes you'll have to be making, one you probably won't like, one you might initially think is totally bogus: Human analytics. Human analytics is the use of data and data analysis techniques to understand, improve, and optimise the people side of business from recruiting to retention.

In terms of recruiting, human analytics has already proven its effectiveness.

The US-based National Bureau of Economic Research did a study of 300,000 hires in high-turnover jobs at 15 companies. In those hires, the researchers pitted a hiring process

using human experience, instinct, and judgment against a hiring process using a human analytics algorithm. The result? The homo sapiens were routed. Employees chosen by the algorithms stayed on the job far longer and had performance evaluations equal to or better than those chosen by humans. And that wasn't the only such study. In a University of Minnesota examination of 17 studies that compared the hiring success rates of algorithms v. humans, the algorithms outperformed humans by at least 25%. "The effect holds in any situation with a large number of candidates, regardless of whether the job is on the front line, in middle management, or (yes) in the C-suite," according to the study authors.

That's not to say humans weren't involved in the algorithm-based decisions, but their choices were deeply influenced by the algorithm's recommendations. Need another push toward human data analytics? How about this: A recent Deloitte report found that organisations using people analytics appropriately reported 82% higher three-year average profit than those who have not yet adopted data analytic strategies or who are not using them correctly. So, are you ready for this new future of recruiting and retention? Let's start with recruiting.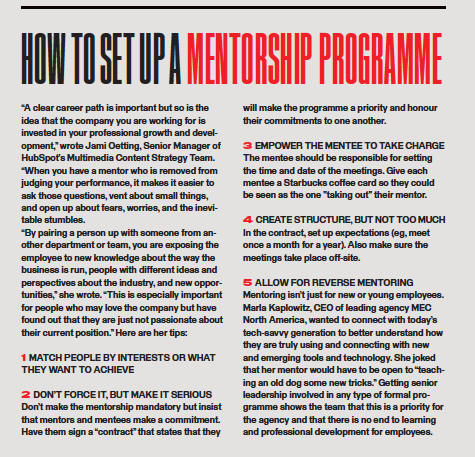 Recruiting
First, let's set the table stakes. The unavailability of talent and skills is only the biggest threat to our businesses, according a recent PwC CEO Survey.
Why is talent so important?
"Superior talent is up to eight times more productive," wrote McKinsey Senior Partners Scott Keller and Mary Meaney in their book Leading Organisations. "It's remarkable how
much of a productivity kicker an organisation gets from top talent. A recent study of more than 600,000 researchers, entertainers, politicians, and athletes found that high performers are 400% more productive than average ones.
"Studies of businesses not only show similar results but also reveal that the gap rises with a job's complexity," Keller and Meaney wrote. "In highly complex occupations — the information- and interaction-intensive work of managers, software developers, and the like — high performers are an astounding 800% more productive.
"Suppose your business strategy involves cross-functional initiatives that would take three years to complete," they wrote. "If you took 20% of the average talent working on the project and replaced it with great talent, how soon would you achieve the desired impact? If these people were 400% more productive, it would take less than two years; if they were 800% more productive, it would take less than one. If a competitor used 20% more great talent in similar efforts, they would beat you to market even if they started a year or two later.
"You get even more remarkable results comparing the productivity of the top and bottom 1%," wrote Keller and Meaney. "For unskilled and semi-skilled jobs, the top 1% are three times more productive; for jobs of middling complexity (say, technicians and supervisors), 12 times more. One person in the top 1% is worth 12 in the bottom 1%. For high-complexity jobs, the differential is so big it can't be quantified."
The late Steve Jobs put it succinctly: "Go after the cream of the cream. A small team of A+ players can run circles around a giant team of B and C players." There's not much disagreement about the benefits of hiring the best and the need to do so. Incredibly, there is also almost universal agreement that we aren't doing a good job.
Despite the acknowledged importance of top talent, "a whopping 82% of companies don't believe they recruit highly talented people," wrote Keller and Meaney. "For companies that do, only 7% think they can keep it. More alarmingly, only 23% of managers and senior executives active on talent-related topics believe their current acquisition and retention strategies will work."
As we all know, it's not easy.
In many countries around the world, unemployment is low and the people with the skill sets we need are, in many cases, already working for a competitor or in a related industry or at a high tech company.
How do we entice them to our media company, especially with the relentlessly negative press our industry has been getting for two decades?

We must make our companies appealing places to work. We must remake our company's culture to be employee-focused. And then, we must market the hell out of that to attract the people we want. "Good help isn't hard to find when top talent looks for you," wrote business author Jim Molis in the US-based Business Journals.
That top talent is looking for very specific characteristics and opportunities in the company they would consider joining: A mission they can believe in, a positive culture, stimulating challenges, professional growth, mentorship, competitive pay, rewards for excellence, advancement opportunities, flexible work hours and locations, and more.
"Benefits, location and commute time are increasingly important factors," CareerBuilder CEO Irina Novoselsky told The Business Journals. "To attract and retain talent, hiring managers will need to meet workers' hiring, on-boarding and career expectations, and provide the perks, work-life balance and career advancement opportunities they demand."
This is information about your company that shouldn't take a job interview to discover. You must promote your culture on your website and on social media platforms, using it as a magnet for people looking for great places to work. This takes time and a strategic approach.
Here is a multi-step process to spread the word about your terrific company:
1) MAKE SURE your company's mission and values are appealing, clear, and easily discovered
"Candidates have a better time assessing their fit when you're clear with your employer brand
and values from the outset," Talent Management Director Kim Stewart of the First Citizens
Bank told The Business Journals. "Employees feel more engaged and are more likely to flourish
when their values are aligned with those of their employer."
Your mission, and how it impacts customers and employees, should be front and centre on your website. How does your mission come alive for staffers day-in and day-out? How does it challenge them professionally? Demonstrate how you practise
2) CREATE AN employee-focused culture, emphasising individual growth, flexibility
Employees want to be at a company where their work is appreciated and they can make a difference, where their professional growth is actively enhanced, where their work schedules and locations are flexible, where work-life balance is valued, where they are paid competitively, where benefits enhance their lives, and where they have the opportunity for promotions and professional growth.
A recent study by talent mobility solutions company RiseSmart found that 84% of employees would consider leaving their current job to move to an employer with a fantastic reputation — even if the salary bump wasn't that big.
Another study found 80% of candidates would choose an employment offer with more flexibility, according to the International Workplace Group.
"That's a big number, and this is a big advantage for recruiters," wrote John Dawson, Director of Sales at recruitment tech firm Ideal.
"They need to find ways to offer flexibility in different situations: Multiple young children (start/end times for work might need to be adjusted); ageing parents (same, with more remote flexibility); and remote work in general.
"If your HQ is in Toronto but the best person for your team is in Denver and they can't move right now, you should still find a way to bring them into the team," wrote Dawson. "Don't sacrifice candidate quality simply because of flexibility or location needs. We have enough technology — think about just Skype or Zoom — where these things can be managed successfully."
Hiring candidates with non-traditional educational backgrounds has also become increasingly common, Amy Warner, director of talent acquisition at recruitment software company iCIMS, told the Society of Human Relations Management (SHRM). "Recruiters are considering things like self-education, online schooling, certification programmes, and work experience when identifying potential employees. Employers are also investing in more training programmes to groom their own employees to have the skill sets needed to tackle jobs of the future."
3) GET YOUR best ambassadors involved in recruiting: Your employees
From a job-seeker's point of view, the best referral about a company is from a trusted source: A friend or an employee inside an organisation. You can ensure that your staff are great referrals for potential hires by fulfilling task #2: Creating an employee-focused culture. In fixing or enhancing your culture, you will not only be making your company more attractive to potential key hires, but you will also be making your existing employees happier. Happier employees usually stay longer and help you attract the best new hires by showing them that they could be happy there, too.
If your staff is happy, they might also be willing to be brand ambassadors and recruit new staff, especially if you show appreciation for their efforts with recognition of some sort, up to and including signing bonuses.
So, before posting your position on job sites and thus opening the floodgates to countless unqualified applicants whose paperwork will consume your HR department's valuable time,
tap in to your company's built-in chain of connections: Your staff.
Create "recruitment cards" touting the company's attractive culture and the benefits of working there, and hand them out to staffers along with the promise of some sort of reward for steering candidates your way (a cash bonus, gift cards, extra time off, etc.).
You could also expand your social footprint and get your brand in front of the right talent through content shared by your employees on their own social accounts. "Mobilise your employees into an army of brand ambassadors," said Allison Kruse, social media director at staffing and solutions firm Kforce. "Consistently deliver content to them in a format that is easy for them to share with their networks. And when employees share content with their networks, they are shaping the perception others have about you as an employer. It will not only exponentially increase your company's digital footprint, but the content will also perform better because people tend to trust their peers over brands."
The unspoken and powerful filter in this approach is that no staffer is going to recommend someone who will make them look bad. Everyone will know who recommended the candidate and it's their reputation on the line. "A downside to referrals, of course, is that they can lead to a homogeneous workforce, because the people we know tend to be like us," wrote Wharton's Cappelli. "This matters greatly for organisations interested in diversity."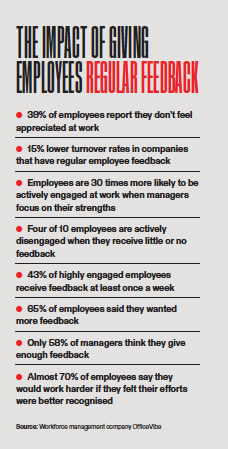 [This article, along with many, many more is available in full, within the pages of our Innovation in News Media 2019-2020 World Report, available for purchase in print or digital edition.