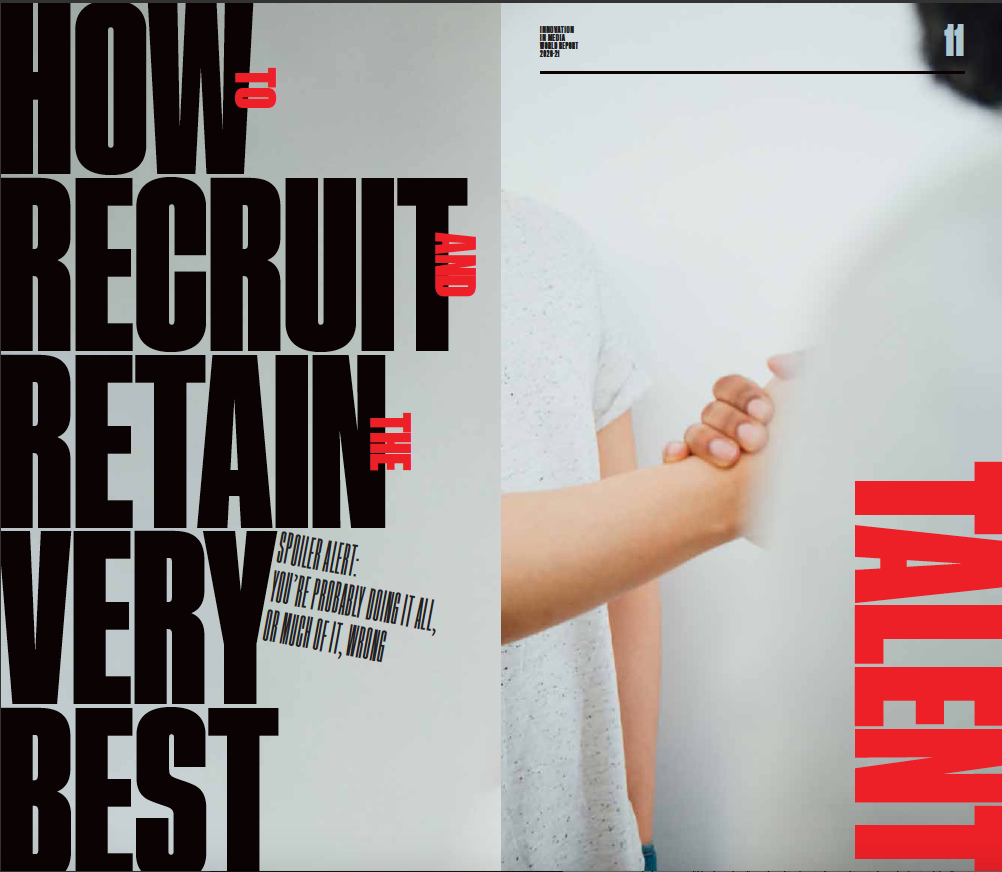 30 Mar

How to Recruit and Retain the Very Best Talent (II)
13 Key Retention Strategies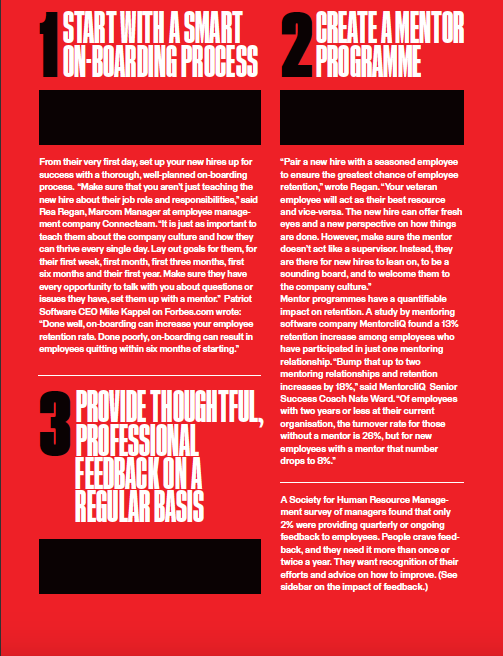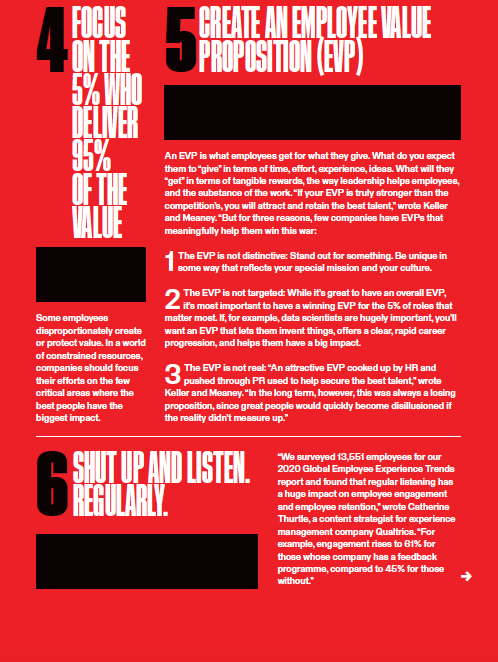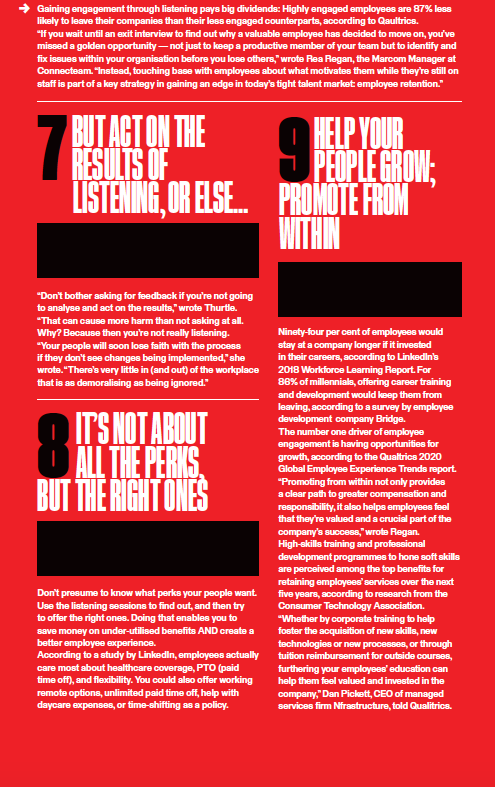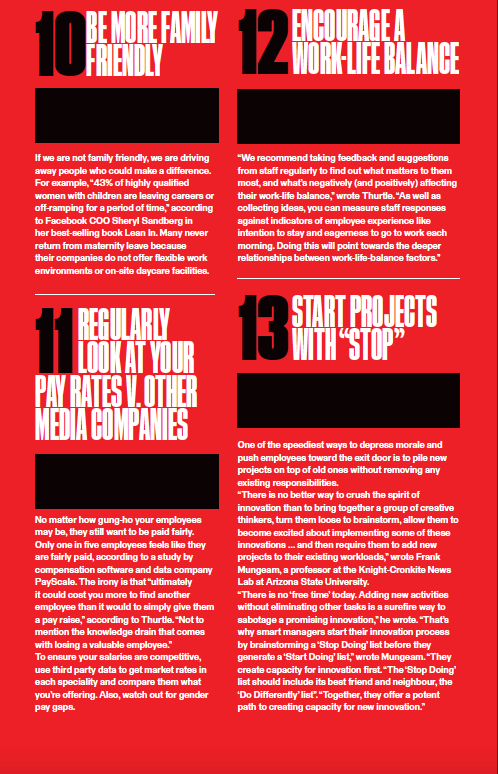 Marketing Your Cool New Company Culture
Now that your company is irresistibly attractive, it's time to market yourself, whether you're in the market for new staff or not (actually, you should ALWAYS be looking for great people to build your portfolio of candidates so you're not scrambling at the last minute and risking having to settle for less due to the pressure of time).
But you're not going to start by taking out ads or doing any other traditional marketing. "With more open jobs than people to fill them and the market at near full employment, recruiters are finding new ways to reach candidates where they are — whether that's on Instagram or via text," recruiting software company Jobvite VP/Marketing Matt Singer told SHRM.
"Employers are creating new roles dedicated to recruitment marketing to effectively promote their culture and values and attract wellfit candidates because recruiting is harder than ever before," Amy Warner told SHRM.
"The candidate journey is influenced at every stage by marketing strategies — search engine optimisation, landing page conversion optimisation, digital marketing, content marketing, social media engagement, reputation management,"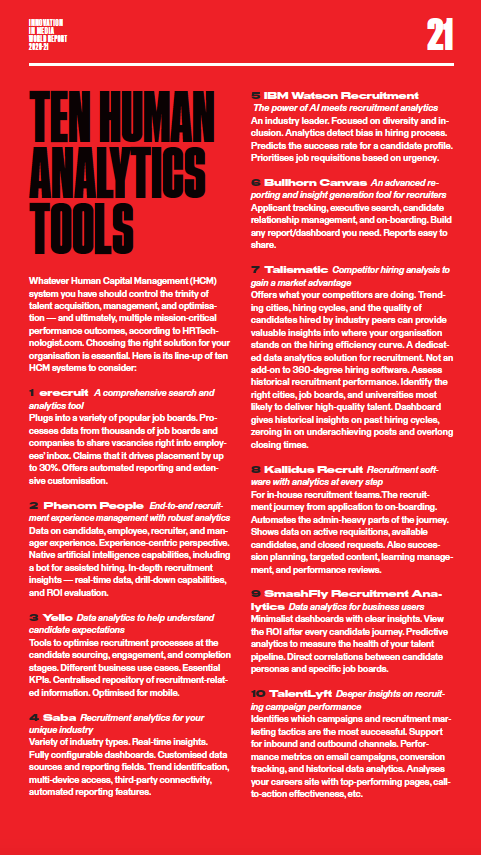 Lori Sylvia, founder and CEO of Rally Recruitment Marketing, told SHRM. "Recruiters [in HR departments] who fall behind in using digital and social strategies are going to get left behind, not to mention put their employers at a huge disadvantage in the competition for talent."
The top ways companies grow employer brand are through social media (47%) and their careers sites (21%), according to the most recent Recruiter Nation Survey from recruiting tech company Jobvite. LinkedIn is the most used channel for recruitment efforts, used by 77% of respondents (down from 92% in 2017 with more companies using other sources like Instagram), followed by Facebook (63%).
"Recruiters are turning to social media platforms where they know potential candidates are more active," Jobvite's Matt Singer said.
"This might explain why more recruiters are turning to Facebook and Instagram. Instagram's popularity with job seekers is increasing its use with recruiters, especially millennial recruiters and those working at technology companies."
What Are You Putting on Your Website and on Social Media?
"Content has the power to help potential candidates decide whether or not they are a fit for your company," said Kforce's Kruse. "Candidates are savvy internet researchers and use a number of sources when searching for jobs and evaluating potential employers."
"By strategically creating and curating content that maps to every stage of the candidate journey, you can answer their questions, provide an inside view into your organisation, tell true stories, and more," Kruse said.
"Companies with a competitive advantage are sharing compelling content (not just posting jobs) that adds value — including why working at their organisation is different from working at similar companies, which helps guide a candidate's decision to apply or accept an offer," Kruse explained. "Content can make or break your talent attraction strategy." But social media is not the end of what you need to be doing differently in marketing your company to potential hires.
"If you're not leveraging technology and innovation in your talent acquisition strategy, you risk being at a competitive disadvantage," said Karissa Sachs, VP/Digital Strategy at Kforce.
"Pixels, chatbots, AI — oh my! In theory, it's quite simple; how can you get in front of the right candidates, at the right time, with the right message and make it easy for them to apply? Technology will continue to answer this question."
Then You've Got to Make Your Marketing Personal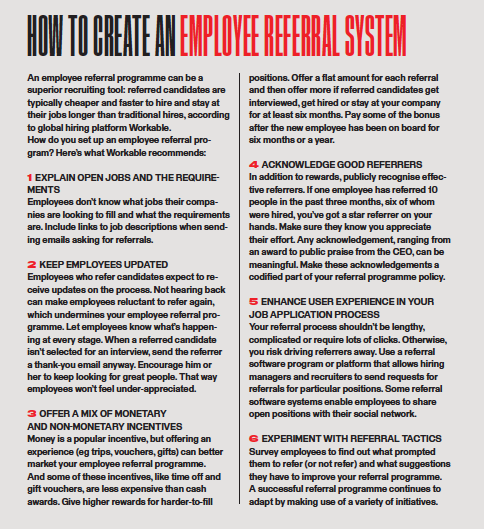 Once you've identified the best places to go looking for talent, start personalising your campaign, to the point of creating personas to guide your content creation team.
"In-demand candidates are beginning to expect a unique and personalised recruiting approach," said Sachs. "This means that recruitment will have to evolve from a transaction- driven activity to a relationship-building process with an emphasis on providing a highly customised candidate experience.
"Similar to how marketers use buyer personas as a representation of a business's ideal customers, recruiters and talent acquisition professionals can create candidate personas to develop a strategy focused on exactly who you need to hire," said Sachs.
"From there, a highly targeted recruiting strategy can be developed to identify, recruit and motivate these individuals," Sachs explained.
"What type of content will best resonate with them? How can the job description be optimised to increase application conversion rate? What does their digital footprint look like so that you know where to advertise?"
Using data about your own and other professionals in different skill areas, you can include the unique interests typical of these target groups in your recruitment campaign. "A leading
IT company once told me that one of their most successful recruitment ads for software engineers called for people who 'could pull the ears off a gundark' — an obscure Star Wars reference they knew would resonate with their target group," said Richard Mosley, VP of Strategy at global talent research firm Universum.
"These persona-oriented profiles make it easier to market content to specific target groups, and help you find the right talent."
Try Texting (Seriously!)
Everyone in the hiring process appreciates speed: Speedy applications. Speedy replies.
Speedy updates. Speedy decisions. There is nothing more speedy than texting. Forty-three per cent of recruiters responding to a Jobvite survey said they have texted candidates and applicants, and 88% report positive feedback from job seekers.
"Recruiters and job seekers both value their time, so the need for faster hiring has made text messages and chat even more important than the traditional communication channels like e-mails or phone calls," Warner said.
Meghan McFee, a manager and recruiter for staffing firm WinterWyman's technology division, slowly began using texts a few years ago, but the option has since become indispensable since her company implemented a texting platform that integrates with her business phone and applicant tracking system.
"It's been terrific for scheduling and quickly getting in touch with people," McFee told SHRM. "Especially for candidates who are working, it can be very effective in getting a faster response, and it's gotten great feedback from our recruiters." Before texting candidates the first time, you should ask permission, she cautioned.
Defensive Marketing: Watch Your Back By Monitoring (and Nurturing) Review Sites
In this super-connected world, part of your brand building (or brand destruction) is happening without any input from you… unless you decide to be proactive.
While you're busy marketing your company's cool new culture on Facebook, LinkedIn, and Instagram, your target candidates are cruising anonymous employer review sites to see what life is like inside your company.
Seventy-five per cent of recruiters told Jobvite that Glassdoor reviews are very or somewhat important in the hiring process. "While consumer brands quickly realised the power of reviews as either third-party endorsements or sound chambers for services and product features that needed fixing, employers have been a little slower to adopt this mindset," Christopher
Kurtz , CEO of employment brand PeerThru, told SHRM. "This can be especially true in companies that are run by executives who are not digital natives and have yet to fully realise the value of the insights and feedback being delivered for free."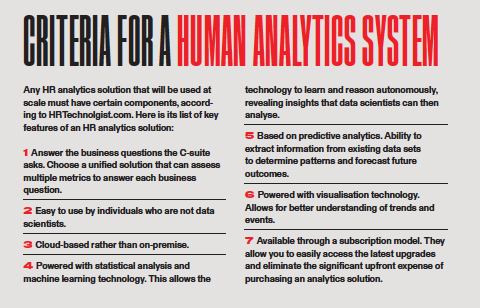 Third-party sites like glassdoor.com now offer staffers, former staffers, and job applicants the opportunity to rate your company on all sorts of criteria, from overall reviews to specific topics such as salaries, benefits, and job interviews. Employees or former employees get to give your company a star ranking (from 1-5), rate the CEO, and answer the question: "Would you recommend the company to a friend?".
The respondents range from entry-level to top management. Applicants get to rank the interview process. The results are revealing and, too often, disturbing and damaging.
Here are some random examples of Glassdoor rankings of several publishing companies (these numbers were gathered in late December 2019):
GLASSDOOR.COM– Company Ratings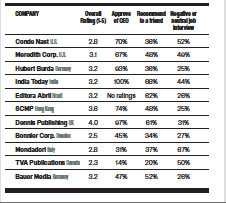 Would you agree that all but a few of those companies have a problem? If you were approached by a recruiter to work at one of the companies where only 34-37% or just barely 50% of the staff reviewers would recommend the company to a friend, would you even bother with an interview? Those companies might be doing a slam-bang marketing job and spending a good deal of time and money on a branding campaign to convince potential employees what a great place it is to work. But all that work is eviscerated by these ratings, cutting the legs right out from under any PR campaign.
It's not all bad news: Those rating numbers aren't just static grades with no context. Each current or former staffer or job candidate who writes a review ends it with a list of pros and ons, followed by their "Advice to Management".
Sure, some are negative and nasty, but some suggestions are solid and give managers a clear picture of how they could improve their culture, conditions, benefits, training programmes, communication, etc. Free advice!
So, if you aren't aware of these sites, you could be getting stabbed in the back, undermined by unhappy employees or scorned applicants, and not even know how badly your marketing efforts are being torpedoed. (See sidebar on "Employee review sites you need to know about".)
---
[This article, along with many, many more is available in full, within the pages of our Innovation in News Media 2019-2020 World Report, available for purchase in print or digital edition.