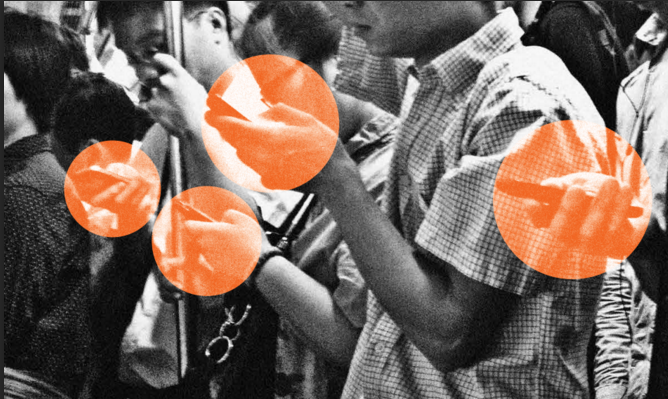 09 Mar

If you haven't got a mobile-only strategy, start running!

 Digital, content and ad spending are all going mobile fast, and Google is now penalising mobile-unfriendly sites. Newspapers have many options to choose from, but choose they must, if they are to keep up with readers. 

By Marc Basté | Consultant, Innovation Media Consulting Group, Barcelona

Google's Larry Page knows where we are: "We are no longer in a mobile-first world, we are in a mobile-only world." Last year's Mobile World Congress in Barcelona welcomed more than 2,000 exhibitors, 5,000 CEOs and 90,000 visitors from 200 countries. The event filled the city's hotels and left behind €440 million, almost three times as much as the next biggest event. Mark Zuckerberg was the star turn for the second year in a row. (Watch highlights from his keynote address here.)

Three years ago, MWC was a sub-sector event for the telecoms industry, focused on gadgets and major operators. Now it's about the Internet, digital and content. There were over 300 speakers from AT&T, Deutsche Telekom, The Huffington Post, The Financial Times, Facebook and others.

THREE MAIN ELEMENTS EXPLAIN THE SHIFT

Firstly, digital is going mobile. IDC (International Data Corporation) reported in December of 2015 that smartphones, tablets and phablets now represent 83% of all personal computing purchases. Laptops were 9.5% and desktops just 7.4%. In 2015, phablets—large-screen smartphones—are set to be 28% of the total.

Secondly, mobile is about content. Mobile traffic was 40% of the digital total in 2014, and media outlets were well above the average: 50% of Financial Times' and New York Times' visitors came on a mobile device, as did 67% of visitors to ESPN and 70% of visitors to Buzzfeed.

Thirdly, digital advertising is significantly more mobile-based. Mobile advertising spend is skyrocketing, especially in the US and China. According to eMarketer.com, spending on mobile ads will grow to 51% of digital ad spend worldwide in 2016, up from 28% in 2014. $101 billion, compared to the $198 billion spent on digital and a $615 billion total estimated global ad spend. The trend is towards mobile; desktops and laptops are being left behind. Newspapers need to have serious mobile strategies.
ACT. NOW!
In such a brutal growth environment, acting early is more important than finding the perfect strategy: market speed is better than standing still.
A responsive site is not just an option now but an urgent necessity, now that has Google begun penalising sites that are not mobile-friendly. Moving towards a true omni-channel presence, acceleration and aggressive action are needed if your mobile strategy has been weak until now.
Dany Satine, cofounder and CEO of the Barcelona-based The Mobile Bakery said,
"Making web and mobile traffic compatible is essential, but if your only strategy is a responsive site, you're dead". The perfect strategy, he says, needs great content, engagement features and fast, easy-to-use native apps with specific aims.
NATIVE APPS OR MOBILE WEB?
Different industry giants have adopted different mobile strategies, and we can learn from them all. The New York Times, as well as its basic brand portal app, mobile-friendly site and a few free native apps like Scoop or Cooking, has experimented with native paid apps to try to generate more income: NYT Opinion and NYT Now. (See a full list of NYT's apps here.)
NYT Opinion was launched in June 2014 at $5.99 a month just on the iPhone but by October, it had disappeared after failing to build an audience.
NYT Now worked better. It offers curated, edited stories and two daily news briefings. The app is free to download and users get 10 free articles a month before being asked to pay $7.99 a month for the full experience.
It was aimed at hooking young, mobile-friendly non-subscribers but allowing them to access the paper's normal web content meant normal subscribers began using the app to avoid paying the normal fees, putting subscriptions at risk, so they stopped the web content, dropped the price and added sharing and push notifications.
Editor Clifford Levy told Nieman Labs that,
"We did that in part because we realized that perhaps we went too fast toward monetizing NYT Now and NYT Opinion. Maybe in the future, a better path is to first do audience development and then do monetization." Sports giant ESPN created a catalogue of up to 45 vertical apps from 2011, targeting specific sports and countries and fantasy leagues, games and data. In 2015 they managed to channel a huge mobile audience—67% of traffic and 40% engagement—into fewer apps and more screens, relaunching Sports Center App as the ESPN App and, in April of 2015, a 100% responsive site, in an effort to provide more context and more personalisation.
The Financial Times chose a mobile website instead of native apps, a decision it took after editorial and commercial discrepancies with Apple. The bold choice worked: there are now more than 4 million users, more than 50% of total traffic is mobile and more than 60% of subscribers use it.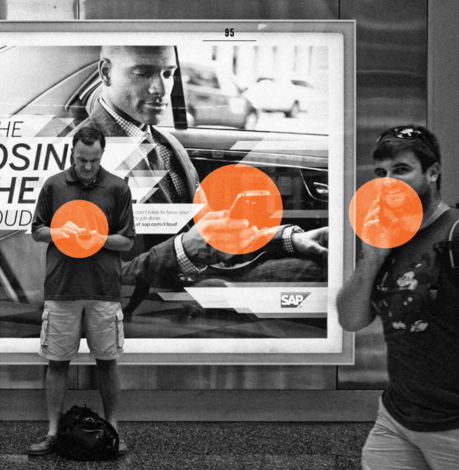 MOBILE 3.0: PERSONALISATION & CONTEXT
Apps and mobile tech evolve alongside content consumption. We have moved quickly from 1.0—simple and not very useful—to 2.0—online services that make the most of mobile—and 2015 ushered in the dawn of 3.0: mobile-only services that use the most sophisticated smartphone features.
It's all about anticipating user needs, before they know they have them. Imagine products that do user context (location, time, weather, traffic density) and behaviour (big data, analysis, activities, patterns, consumer decisions) within the app. Facebook and Twitter have moved towards personalising our news and content diet. On Twitter, users choose who they want information from and whose content they want to consume. Shuffle, a free app launched at the end of 2014, uses its Courier algorithm to present each user with news based on their interests, what their friends are reading, their location, current affairs and popularity.
Courier works by taking note of the way users interact with its own stories: swipe left to get rid of a story, swipe right to read later, or tap to open, read more, share and follow. The swipe gesture was popularised by dating app, Tinder.
The Daily Beast's app, in contrast, is not as technologically sophisticated. The app, that was relaunched in the middle of last year, follows the users in-app behaviour and offers a personal dashboard, the idea being to push users towards the stories they will enjoy.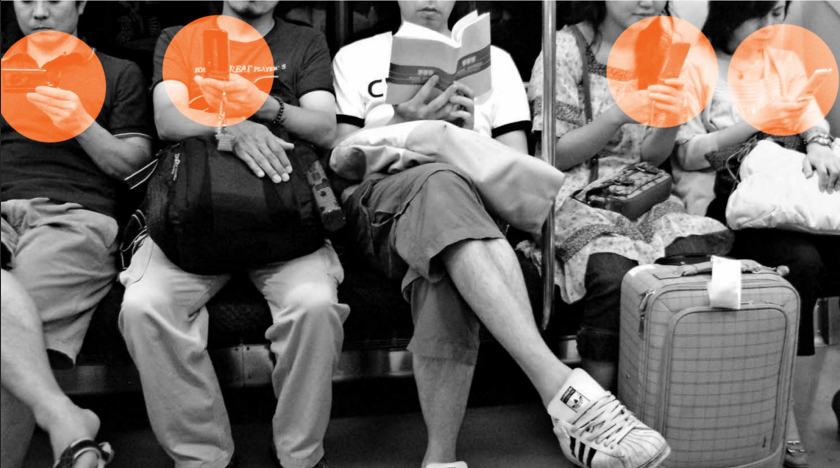 CURATION & EDITORIAL STANDARDS
The Economist Espresso is the first daily edition the weekly has ever published, and it's an app. A short, dark shot of daily news you can read in five minutes. At $3.99, a dedicated team of editors offer up five stories a day, a world news briefing and the main data points from global stock markets and exchange rates. The Economist reckons there are 200 million potential users.
Yahoo Digest sends out its Top 10 news stories twice daily. Each begins with an image and some text, before offering a deeper level with more information, Twitter mentions, inter-
active maps or links to Wikipedia. Stories are marked as read and a calendar archive of past stories is kept.
AJ+, MOBILE CONTENT FOR MILLENNIALS
AJ+, which appeared in September 2014 to "re-imagine the news for a mobile-centric genera-
tion", is Al Jazeera's attempt at conquering the mobile universe. The app, which targets millennials, is helmed by David Cohn, the former head of content at Circa, whom and Al Jazeera hired to make it work.
The secret? Bite-sized content on "card stacks", mixed with edited, on-the-go video optimised for social engagement. The videos don't need sound and 80% of the traffic comes from Facebook. Al Jazeera wants to join the conversation and AJ+ is a stand-alone media product.
TOWARDS A MOBILE-CENTRIC NEWSROOM
Lisa McLeod, the former head of operations at The Financial Times, said at last year's WAN-IFRA conference, "Desktop is the new print" and the trend has grown in strength. This year, mobile users are expected to outnumber desktop users, but most newsrooms are still focused on print and do not fully understand the transition to digital, never mind mobile, which demands speed and the ability to adapt. To win in that environment, newspapers must understand content flows, build up an omni-channel strategy and never forget the industry is all about great journalism.
9 TIPS FOR GETTING STARTED WITH MOBILE 
Act Now: Get on with it, move, disrupt, develop, deploy, advance. Quickly. If budget or security worry you, get on with it anyway, there are lots of examples of low-cost mobile success!
Responsive Minimum: Google is now ranking mobile-friendly sites differently. Now a mobile site is table stakes if you want to survive, while native apps are great drivers of reader engagement.
Specific Apps: Make your app do something specific, not just be a generic brand access point. Think about information services you can provide with reusable content or newly tailored material. Help your users with something they enjoy.
Simple, Smart Content: make the most of usability guidelines and design principles; don't make the app too complicated, for readers or writers, and fill it with smart, creative content.
Making Money: Charge to download, sell things in-app, set up a traditional subscription model or do a mobile freemium membership app like Slate Plus.
Hook Your Audience: Mobile is about engagement, loyalty and a better audience, which returns more often to provide you with more chances to monetise their visits with a multi-platform strategy.
Make It Local: geolocation is part of smartphones; you can use it to create greater editorial value and greater commercial value for users you know more about. Local news, local trending topics, local weather, local traffic, local accidents, et cetera.
Chat: some countries come with a favourite mobile chat app (Whatsapp, Line, Telegram, etc), which you can use to your advantage as part of your viral or social strategy. Initial studies show very favourable traffic data.
Easy-To-Consume Formats: use formats that users love to see on their mobile devices. Short, explanatory, even silent videos work for users on the go. Cards, content capsules that focus on the facts and then lead users to other cards, do too.
INNOVATION'S TAKE
 Mobile phones, more so already than laptops, desktops or tablets, are the media, if we think of the physical distribution platform. Home screen real-estate will become increasingly valuable and the ability to buzz readers with push notifications, interrupting their day and attention flow, increasingly prized.