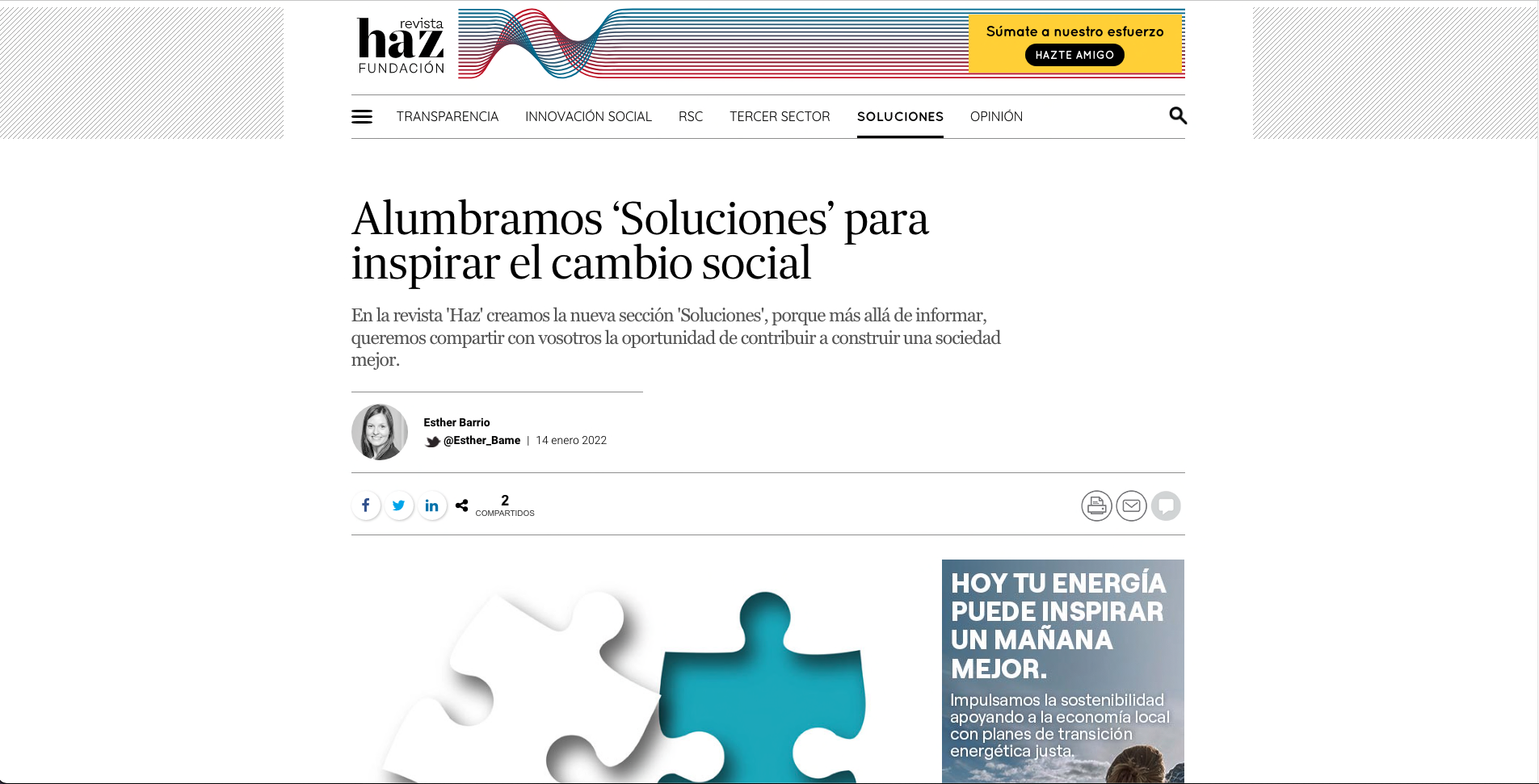 20 May

Innovation Client Wins 'Best Business Transformation' Award at European Competition

Haz magazine, in a project led together with Innovation Media Consulting Group and the Institute of Constructive Journalism, has received the Stars4Media award 'Best in the Business Transformation' category, for its inclusion of constructive journalism as a business engine and for successfully developing its new Solutions section.

During the award ceremony, at an event held at the Euractiv headquarters in Brussels, Manuel Martínez, secretary of Fundación Haz -editor of Haz Magazine– thanked the award as "it is a great motivation to continue our exciting mission of strengthening society's confidence in institutions and companies by promoting transparency, good governance, and social commitment".

Martínez added that the award "is fundamental for us because it supports the innovative change that we are making as part of the new strategy in our Haz Magazine. As a non-profit organization we were facing big challenges to our long-term plan: first, to bring in new areas of content by engaging experts who can provide new leadership in constructive journalism, and second, to move to a new business model by creating an income generation strategy to achieve sustainability".

For her part, Esther Barrio, director of Haz Magazine, highlighted that "two years ago we started this great project together with Stars4Media, which gave us the help and support to make Haz the first magazine in Spain to have a section dedicated to solutions journalism. It has been a very interesting path in which we have 'relearned' to do journalism, with another look, with a different way of listening and focusing on the critical and rigorous analysis of problems and their solutions. This has allowed us to set ourselves new challenges at the business level."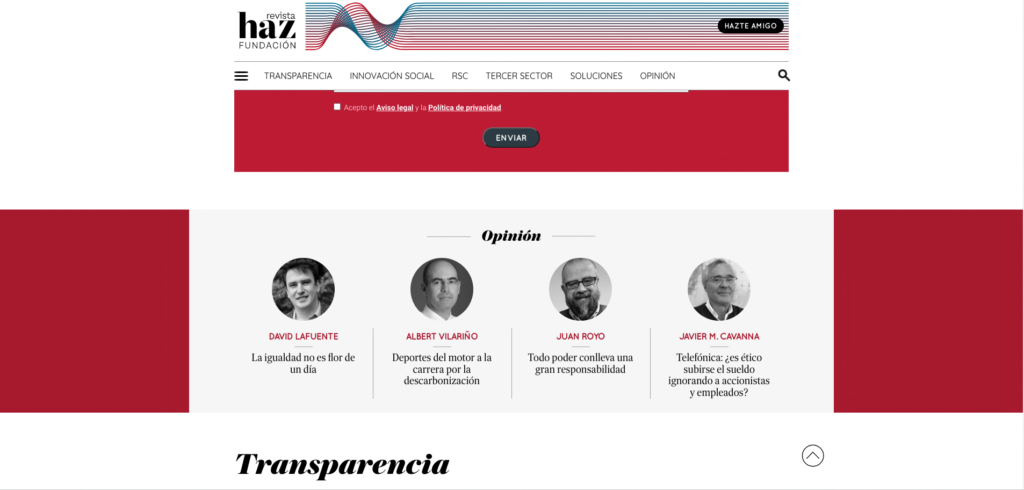 "We are very grateful and with the strength, knowledge, and alliances necessary to continue promoting this model of sustainable journalism based on solutions to social problems", he added.
Haz Magazine has been selected out of a total of 101 proposals. Among the 20 major media outlets that have participated are brands such as The Guardian, La Repubblica, Le Monde, Courier International, La Libre Belgique, Dernière Nouvelles d'Alsace (DNA) and Euronews.
Christophe Leclercq of Europe's MediaLab, the creator of Stars4Media, highlighted: "Innovative journalism associations are expected to start addressing corporate sustainability. Our hope is that Stars4Media will help some media companies embark on complete business transformation."