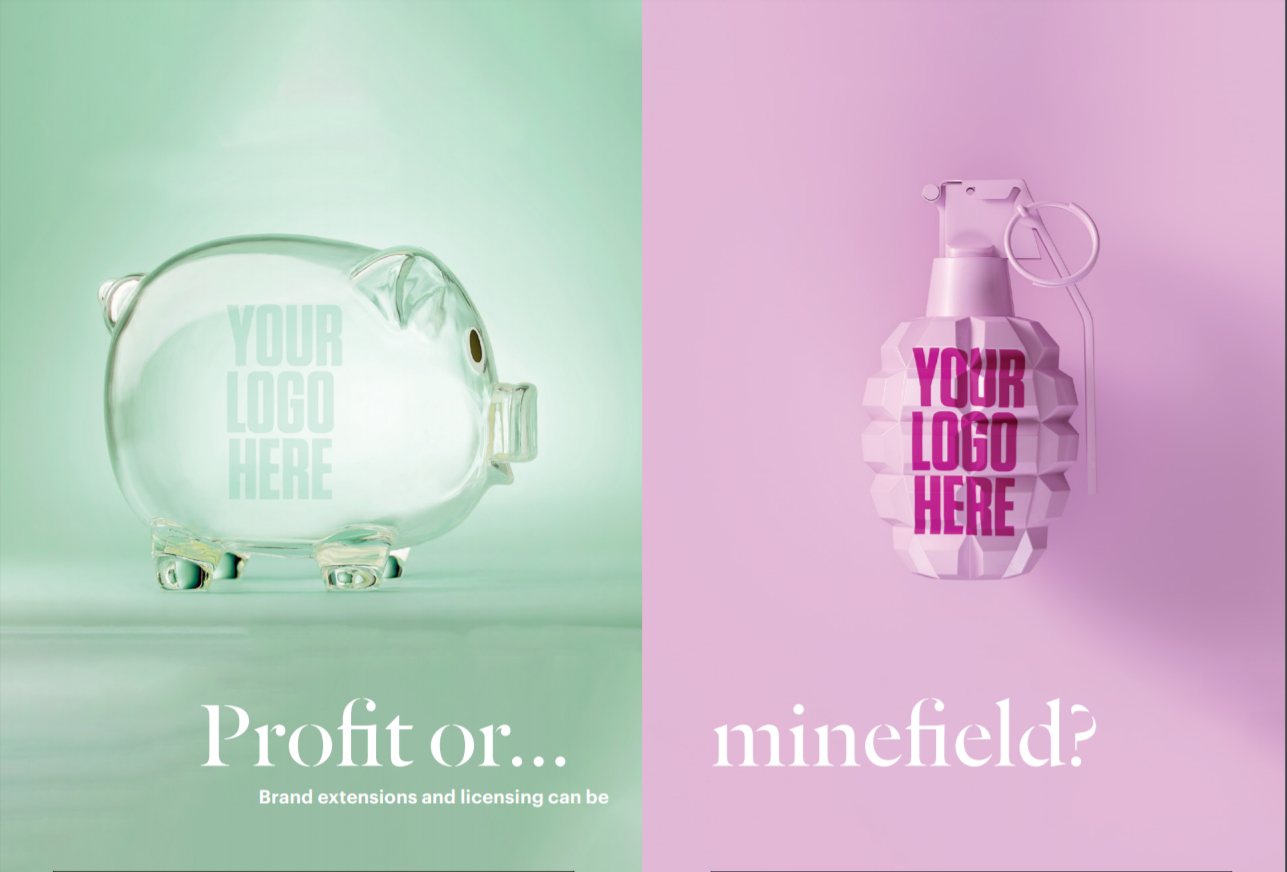 11 Dec

LICENSING AND BRAND EXTENSIONS: PROFIT OR MINEFIELD?

Brand extensions and licensing can be extremely profitable…or a disaster!


Do you remember the Harley Davidson cake decorating kit? How about Kentucky Fried Chicken's "FingerLickin' Good" edible nail polish? Or these winners?
• Zippo's line of female perfumes?
• Evian's water-filled bras to keep women cool?
• Jeans manufacturer Diesel's line of fine boutique wines?
Brand extensions can go horribly, horribly wrong.

The failure rate for brand extensions is as high as 80-90%, according to Mitch Duckler, managing partner of US-based brand strategy consulting firm FullSurge.
On the other hand, brand extensions are also up to 5 times more successful than new launches, according to Nielsen. And licensing is a growing industry — US$271 billion-plus in global revenues that grew three per cent in 2017, according to Inc. magazine.
"To a degree, brand extendibility represents the most logical way to achieve profitable brand growth," Duckler wrote on his FullSurge blog. "However, many companies struggle with how far to stretch, where specifically to extend, and how to ensure success. This perhaps explains why the failure rate is as high as 80 to 90%.
"Play it too safe, and the likely result will be boring, short-lived line extensions that underwhelm consumers," he wrote. "Stray too far from your brand's core positioning, and you risk diluting valuable equity and trust in the parent brand. Extended brands should make sense and be a logical step from the flagship product. If not, consumers are left scratching their heads asking, 'OMG, what were they thinking?!'"
That said, brand extensions and licensing can also be very profitable while also enhancing a brand's value and reach.
"Battered by digital economics, hijacked by the ubiquity of screens, commoditised by aggregators, magazine brands remain remarkably resilient as distinct badges of curation, sober editorial judgment, and, for lack of a better word, class. And these are the very qualities consumer goods manufacturers need in a world that is cluttered with commoditised goods," wrote tech expert Steve Smith in Folio.
"While Good Housekeeping seals of approval and Playboy Bunny shirts have been familiar parts of the zeitgeist for decades, product licensing always tended to be an incremental side gig for publishers," wrote Smith. "Now, many media companies are expanding this side of the business and entwining themselves more deeply into product marketing and supply chain development."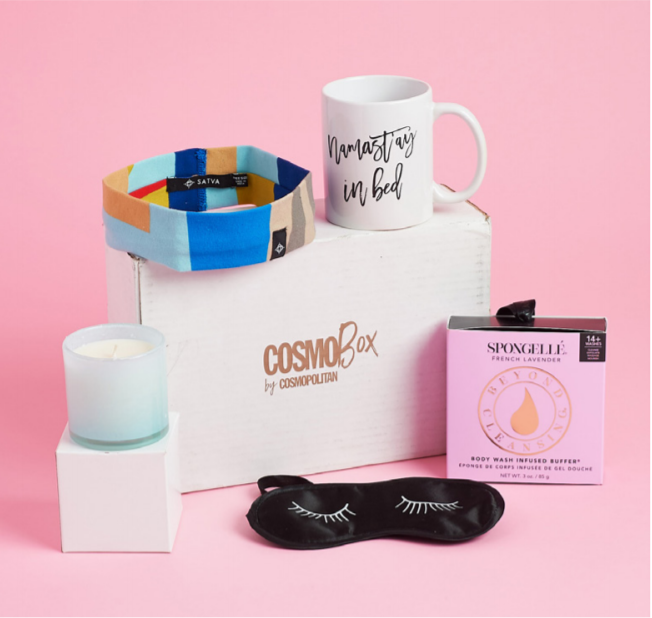 The benefits of a successful brand extension strategy are many, according to Steve Harvey, co-founder of UK-based creative and branding agency FabrikBrands:
• Deliver more sales opportunities by giving you access to different target markets
• Expand your authority by giving you credibility in new areas
• Strengthen your competitiveness by differentiating you from other companies in your space
• Remind audiences of your value if you've been losing attention lately
• Boost your reputation and generate buzz for your company But those benefits only accrue to brands who can positively answer Harvey's key questions that are prerequisites to an extension launch:
• Is there a desire for the new product? Can you find a USP that will sell your extension?
• Is the extension "natural" for your brand, or does it seem forced? If it is organic, is the new product so close to an existing offering that it could cannibalise your portfolio?
• Is your existing brand reputation strong enough to support a new product, service, or marketplace?
• Do your customers trust you enough to see the value in your new offering?
If you can answer those questions positively, then and only then is it time to move to planning the extension.
Broadly speaking, there are five types of brand extensions:
1. Line extensions (launching a product or service in a new way or building on an existing product or service)
2. Product extensions (launching an entirely new product or service unrelated to your existing products/services but within your industry niche)
3. Expertise extensions (launching a product or service that leverages the credibility and authority of your brand in your area of expertise)
4. Market extensions (launching a product or service in a completely new sector or space, a risky strategy)
5. Geographic extensions (if your brand is geographically focused, moving outside of that region)
---
OK, you've identified an unmet consumer need in your own or a relevant industry niche in which your brand already has authority.
You've also figured out how to uniquely address that need in a way no competitor is even contemplating. And you've tested a prototype with a small group of loyal customers to make sure you're on the right track. You also have gotten past what used to be a big barrier to licensing deals: Offending existing advertisers.
"The big risk with publishers licensing their brand used to be that they were worried that they may offend a current advertiser and cause the advertiser to decrease their spend," Stu Seltzer, founder of the Seltzer Licensing Group, told Digiday. "However today, most advertisers are decreasing their spend already, so publishers have decided to explore these royalty revenue deals."
To mitigate that risk, magazine media look to do deals with longstanding advertisers, according to Refinery29's Executive Creative Director Piera Gelardi speaking to Digiday. So, let's look at some magazine media companies that have dotted all the i's and crossed the t's, and have come out smelling like roses.
No media company anywhere, and only one company in the entire world, does brand extensions better than Meredith.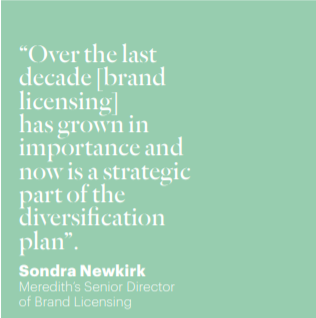 This American media giant generated US$23.2 billion in licensing revenue in 2017, second only to The Walt Disney Company (US$53 billion), according to License Magazine's Top 150 Global Licensors List.
Other publishers that are active in licensing include Playboy, with $1.5 billion, Hachette Filipacchi Presse (US$620m), National Geographic (US$544m), Hearst/Rodale, ($505m), and Condé Nast ($150m).
"Over the last decade [brand licensing] has grown in importance and now is a strategic part of the diversification plan," Meredith's Senior Director of Brand Licensing Sondra Newkirk told Folio: magazine.
Meredith's licensing activities span more than 60 partnerships and 12 Meredith brands, including its flagship line of 3,000 Better Homes & Gardens-branded products at Walmart. The Walmart partnership began seven years ago with fewer than 600 products and has grown to include more than 3,000 SKUs (stock keeping units) including patio furniture and accessories, home décor, bed and bath, window treatments, candles, wax warmers and lighting.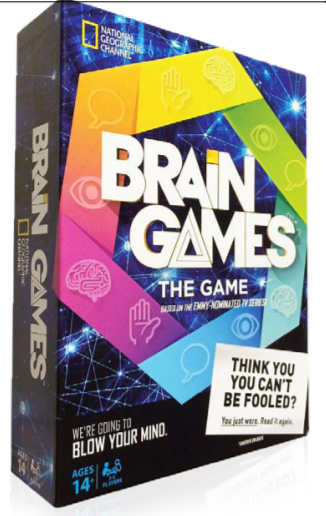 Meredith's licensing activities also include:
• Realogy Corporation – Realogy, the leading residential real estate franchise system, licenses the Better Homes and Gardens brand. The partnership, which launched in 2008, now has 260 offices in 26 states and is represented in total by more than 8,500 sales professionals
• FTD – Fresh floral bouquets from the FTD network of florists are offered in more than 50 Better Homes and Gardens-branded arrangements
• Meredith's Shape magazine also launched an activewear line, as well as an Eating Well branded line of frozen foods in partnership with Bellisio, the US frozen foods manufacturer and distributor
• After purchasing AllRecipes.com in 2012, Meredith launched a line of brand extensions including an AllRecipes print magazine, a line of AllRecipes branded cookware, and an AllRecipes Dinner Spinner television show
Hearst UK's lines of meatballs, jewellery, gyms, and sofas
At Hearst, they've got a small arsenal of brand extensions and licensing products.
"We've started to understand the power that our brands can offer to different products and services when layered on," Duncan Chater, Hearst UK's Chief Brand Officer, told attendees at the 2018 Digiday Publishing Summit Europe.
"For Men's Health, we endorse healthy meatballs, a gym range. Our most successful partnership is with [British furniture manufacturer] DFS, where we're selling just over £50 million [US$69 million] worth of sofas every year. If you understand the value, your brand can offer real value to other partners."
Hearst title Cosmopolitan was also very active in licensing in the US in 2018.
It launched a jewellery line — Cosmo Style by Cosmopolitan — in a licensing agreement with Cousin Corporation of Largo, Florida. Earlier in the year, it launched the magazine's first Cosmobranded cosmetic bags and accessories line, including makeup brushes, bags, and other tools including sponges, eyelash curlers and tweezers.
Finally, Cosmo also launched the "COSMOBox", the magazine's first-ever subscription box offering. Each box contains an assortment of products valued at over US$60, but it sells for US$29.99 per month.
Not to be left out, Hearst's ELLE magazine launched its own line of fragrances, ELLE L'EDITION, which includes a range of Eau de Parfum fragrances alongside a body lotion. The line is available exclusively from The Perfume Shop.
Other magazine media companies are not as far along but are catching up fast.
Penske Media, publishers of the Robb Report, launched Robb Vices, a monthly luxury product subscription box, and plans other extensions in hospitality, travel, home furnishings, and apparel.
For the subscription box, "the products and services we put into market have to feel like very natural and best-in-class products, otherwise we lose credibility with our audiences." VP of Global Partnerships and Licensing Kevin LaBonge told Folio.
Refinery29 ramped up its brand licensing efforts in 2018 as well.
The women's media site partnered with card company Papyrus to offer a line of greeting cards and with Revlon to produce a line of lipsticks.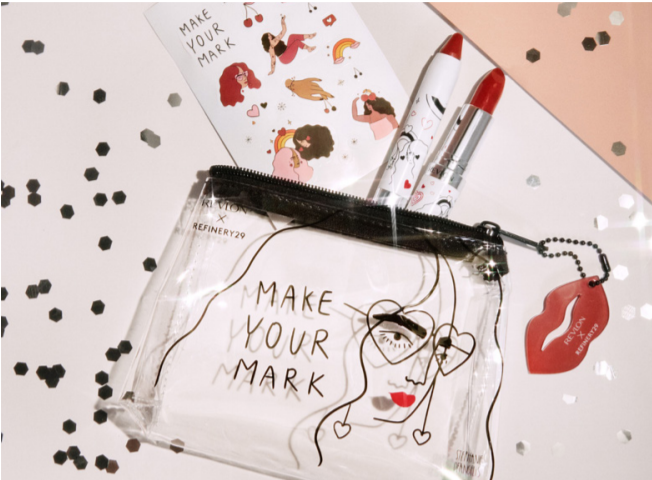 One of the drivers of these initiatives was their trusted reputation as an arbiter of quality and taste. Our audience trusts us as a source of product recommendations, former COO Sarah Personette told the Drum. Half of the Refinery29 audience has bought at least one product it's seen featured on Refinery29, she said.
So, if you have established a reputation as a trusted source of valuable information, and as long as you avoid dreaming up hysterically irrelevant products, chances are good that brand extensions and licensing are business opportunities you should investigate in 2019.
---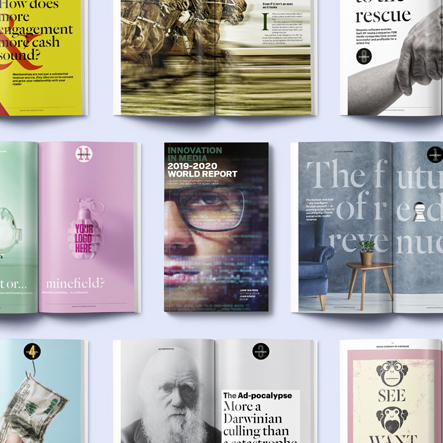 This article, along with many many more is available in full, within the pages of our Innovation in Media 2019-2020 World report, available for purchase in print or digital edition.