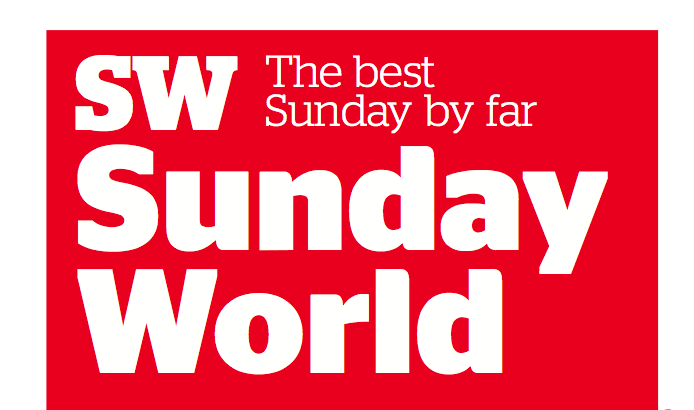 14 Nov

Insights on How to Reinvent a Sunday Tabloid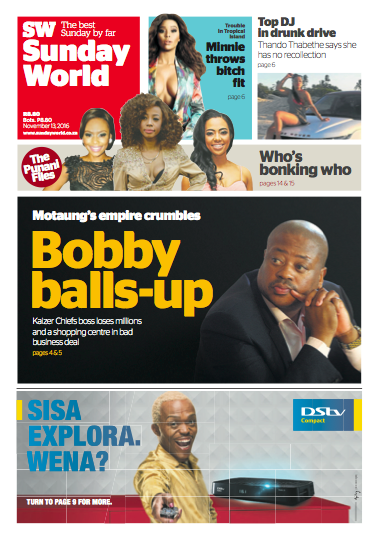 Sunday World is one of South Africa's leading tabloids. INNOVATION was asked to reimagine it, refresh it and reposition it so it becomes more relevant on paper and on digital for existing and new urban readers.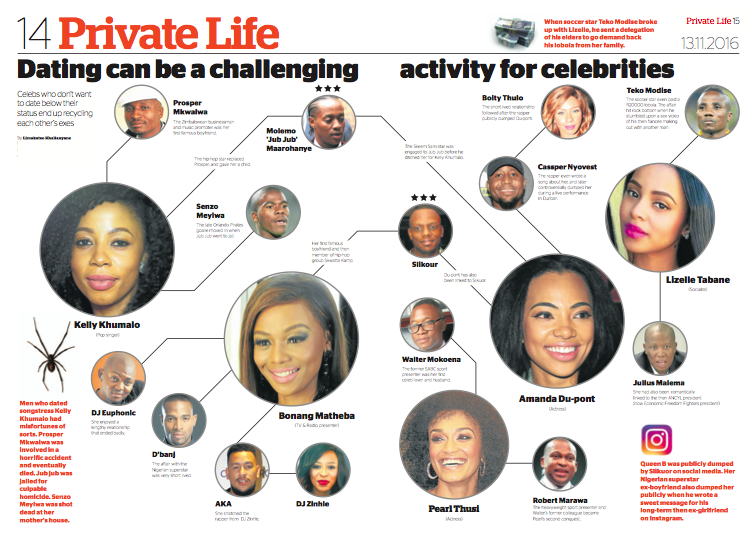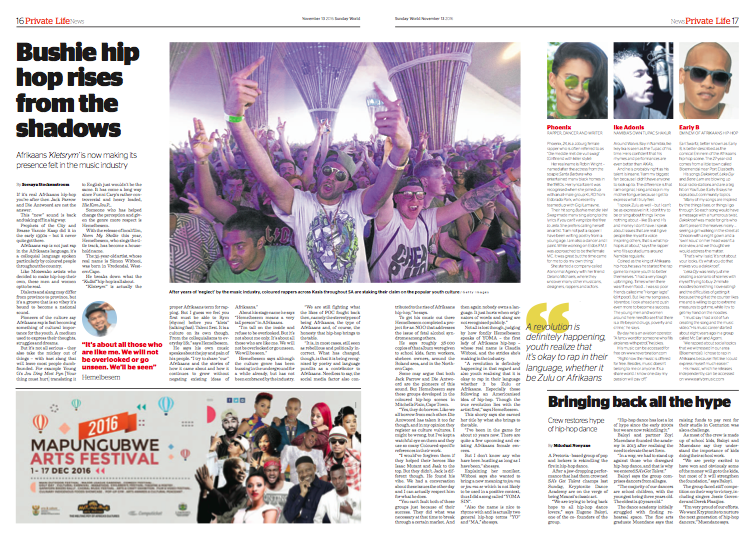 The result launched this week is an imaginative and unique design that captures the new identity of its readers while introducing new spaces for micro-stories, sections and rhythms.  This is all achieved via the following:
– Short, searchable, 'snackable' content
– Visual based tabloid design that screams 'modern'
– Combination of editorial substance with salacious subject matter
– Bold colour palate distinguishes sections
– Clear and modular layout increases the ease of consumption for readers
Thanks to Spiros Polikandriotis and the Times Media Group production team.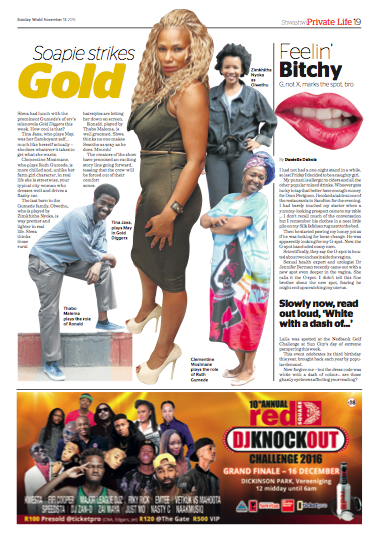 In the words of its editor, Abdul Milazi:
SW Rocks, That's Good News to You
Abdul Milazi, November 13, 2016

With all the drama happening in our country, we can all do with some good news.
The good news is that the US finally got their own Zuma in Donald Trump, and now they can stop making jokes about our country.
It was fun when they had George W Bush Jr and we could take the piss out of every American tourist landing at OR Tambo.
Apart from these interesting political developments, we have greater news here at Sunday World.
You may have noticed that your favourite paper looks great this week. It's stylish. It's hip and happening. It's chic, stylish and everything nice in-between.
Apart from the looks, it is now packed with flavour and lots of delectable juicy bits to keep you entertained on any given Sunday.
We rock, because you rock our world.