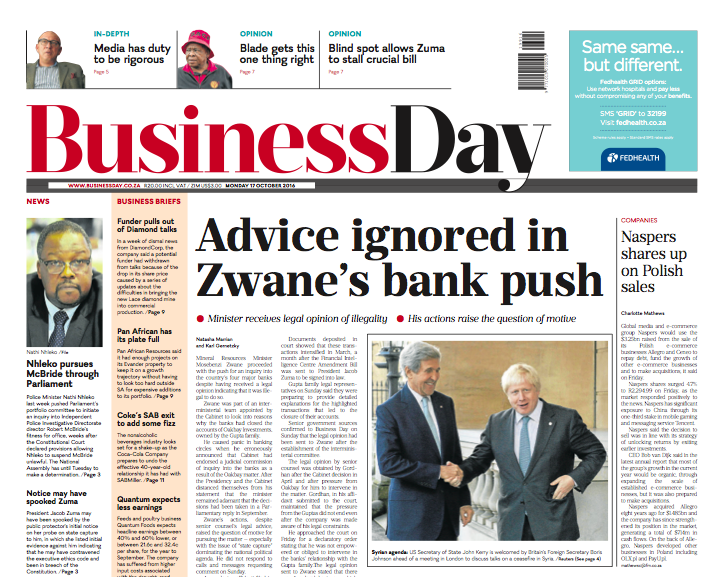 24 Oct

Tips on How to Reinvent a Business Daily Newspaper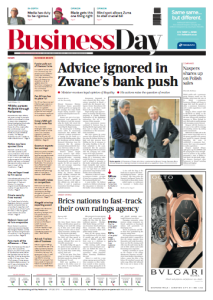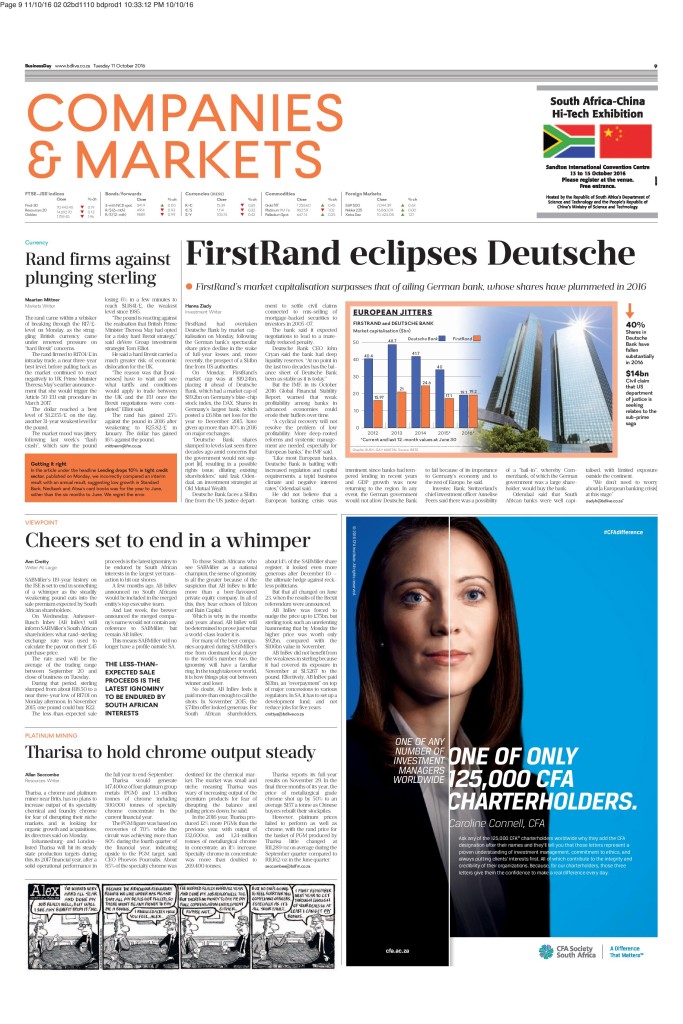 Business Day, South Africa's leading business daily newspaper relaunches with a unique and fresh new concept and design in collaboration with INNOVATION led by A. Martin.
Attention grabbing, visually compelling articles on every page
A larger, custom-made font and new colour scheme make the product easier and faster for readers to consume
Short, pressing news briefs in each section allow the paper to focus on a few in-depth stories without sacrificing the amount of stories covered
The design embraces consumer's desire for 'visual storytelling' through high-quality photography and illustrative infographics
The pages themselves are cleaner and more deliberate, with less of a 'Tetris-looking' combination of advertisements and editorial content.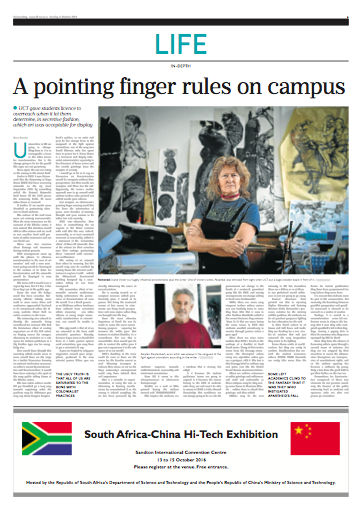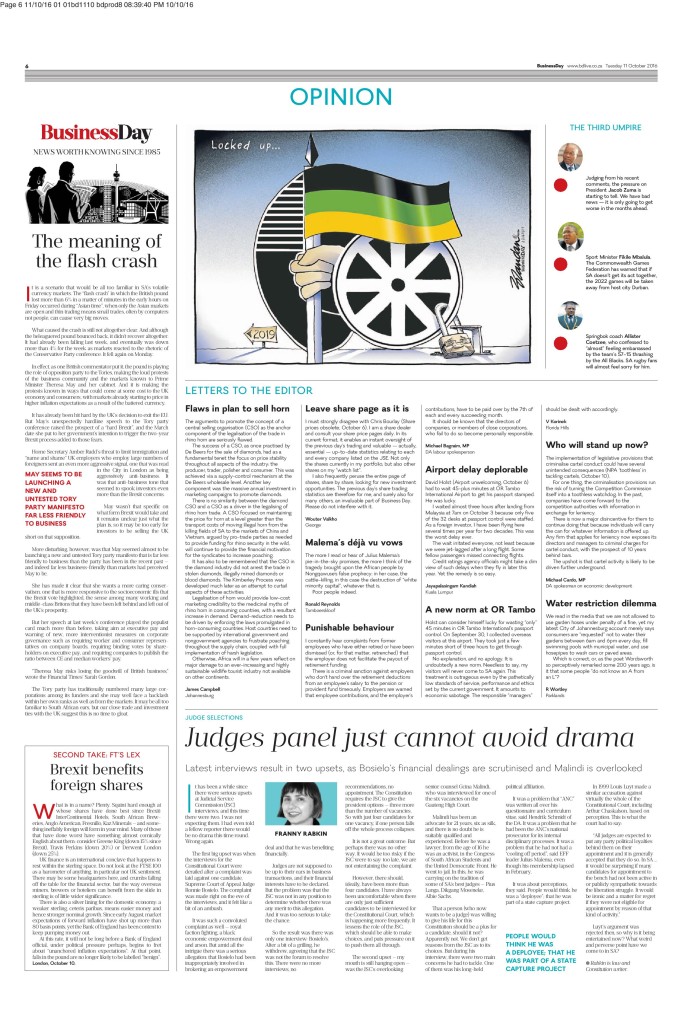 Here is Business Day Editor Tim Cohen's editorial about the redesign:
Business Day gets refreshed new look

The new design has three basic aims — to improve readability, to enhance visual appeal and to keep what works

12 OCTOBER 2016 –

06:24 AM

 

WELCOME to the new design of Business Day. It's been five long years since this newspaper was thoroughly overhauled, and we are immensely proud of this refreshed look.

The new design has three basic aims — to improve readability, to enhance visual appeal for a more graphic age and not to change things that should not be changed.

That means crucial columns and analysis — and the crosswords! — remain. The look has been revamped comprehensively, and some sections renamed, but the broad structure of the newspaper remains constant. We have reduced the story length, which provides more room for graphic elements, but kept space for in-depth features and corporate analysis.

Credit for this delicate task goes primarily to designer Antonio Martín Hervás from the Innovation Media Consulting Group and credit for the implementation goes to an extraordinary team of designers and layout artists at Business Day.

There is an old Buddhist saying that the essence of a bowl is its emptiness — that's why it's useful. If we have failed to keep the bowl empty, please do let me know.