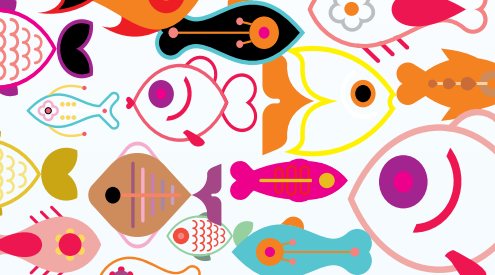 03 Mar

The Social Media Conundrum: Is sharing all that it's cracked up to be?

Well,

as of June 2015,

  Facebook now drives more digital traffic than Google and all other search engines, and other leading social media platforms are not far behind. Facebook and Twitter are experimenting with revenue sharing with content creators, and publishers are already monetising YouTube and Snapchat. So, yes, social media is

 

all it's cracked up to be.

By John Wilpers / Innovation Media Consulting Senior Director

You'd be forgiven if you didn't see this coming.

For the last three years, publishers could see social media networks slowly encroaching on search engines in driving traffic to their magazine websites. Few, however, foresaw the speed and magnitude of the transition in 2014. What had been a race turned into a rout in a matter of months.

As recently as January 2012, organic search from Google, Yahoo, Bing and other search engines drove more than 51 per cent of all traffic to all websites while social media drove barely 10 per cent, according to the "Social Media Traffic Report" from content amplification company Shareaholic. Even in December 2013, social media drove only 20 per cent of all traffic. Twelve months later, Facebook alone drove 25 per cent of all traffic to websites, and social networks together drove almost one-third of all traffic, according to Shareaholic.

Meanwhile, search engines drove only 29 per cent of traffic, down almost 30 per cent in three years.

"Social media platforms are eating every other traffic source's lunch," wrote Shareaholic marketing manager Danny Wong in January. "The shift from search to social isn't just in progress: it's already here," BuzzFeed reported at the end of 2014.

And no wonder: There are 7.2 billion people in the world and 2.1 billion of them have an active social media account, a number that's growing six times faster than the population, according to a study by global social media agency We Are Social.

And that social media use is almost ubiquitous among the world's young people: 91 per cent of 18-24 year olds and 85 per cent of 25-34 year olds world-wide visit social networking sites and apps on their smartphone, according to the International Data Group (IDG) Global Mobile Survey.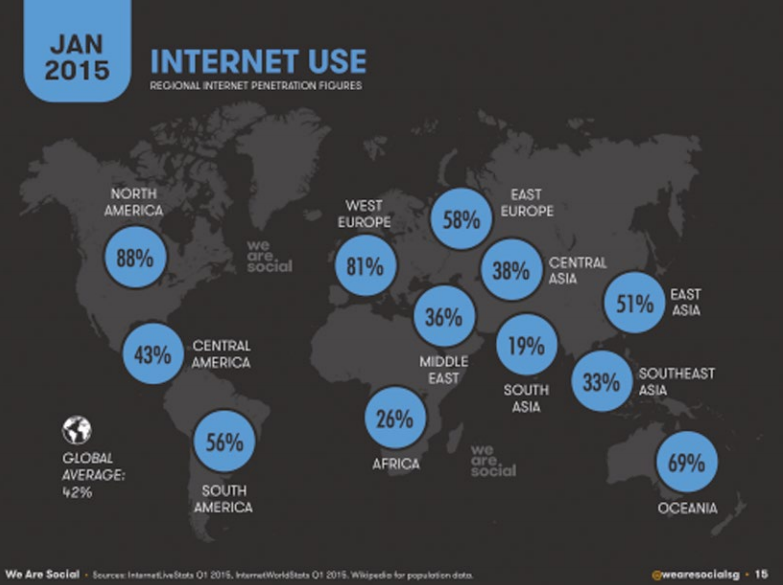 Those users are not just doing quick check-ins on their social media sites. The average social media user spends two hours and 25 minutes per day using social networks, according to We Are Social.
Consumers, in essence, have jilted their former information "lover", tossing away search engines in favour of recommendations from friends on social media. And most of those friends live on Facebook.
In 2014, Facebook's share of referrals rose an astounding 60 per cent, peaking in October at 25.06 per cent of all web traffic referrals. For some sites, Facebook drives a significant, even dominant percentage of their traffic: BuzzFeed 80 per cent, Harper's Bazaar 59 per cent, Cosmopolitan 44 per cent.
All the other social media platforms are also-rans. Pinterest, the second most prolific source of traffic (it passed Twitter and StumbleUpon in 2012, peaked in March 2014 at 7.10 per cent but has been in decline since), representing 5 per cent of traffic referrals at the end of 2014. That's just one-fifth of Facebook's total.
The remaining six networks are practically zephyrs in terms of traffic generation, and all of them lost referral share in 2014.Twitter, StumbleUpon, Reddit, Google +, LinkedIn, and YouTube, combined account for only 1.5 per cent of all traffic, according to Shareaholic.
In other words, at the end of 2014, Facebook had anywhere from 30 to 2,500 times the amount of traffic referrals than the individual "Smaller Six":

 Twitter's share of traffic referrals dropped 27 per cent to 0.8 per cent of referrals
 StumbleUpon dropped 42 per cent to 0.5 per cent
 Reddit dropped 30 per cent to 0.15 per cent
 Google+ was down 25 per cent to 0.04 per cent
 LinkedIn dropped 40 per cent to 0.03 per cent
Even Pinterest experienced a 28 per cent decline in its share of referrals, down from its March 2014 peak of 7.1 per cent to 5.01 per cent in December.
All of which begs the question: What is the value of a publisher spending time and money optimising any of those six sites when Facebook dwarfs all of their referral traffic combined?
"It's a case-by-case situation," said Shareaholic's Wong. "It's a question of quantity and quality and revenue and cost implications." There are, for example, some B2B publications for whom LinkedIn might be the best social platform choice in terms of qualified audience, targeted volume, leads and, later, monetisation, he said.
The same quantity-quality-revenue-cost tests can be applied to every decision regarding the use of a social network. For fashion, arts, crafts, home, architecture, and other similarly visual magazines, allocating resources to Pinterest campaigns might make a lot of sense, he said.
"Another test in determining which social platform to throw resources at would be level of engagement of the platform's users," Wong said. "Facebook and StumbleUpon users tend to be less engaged and more likely to skim content rather than get involved."
In its "Social Referrals That Matter" report from 2015, Shareaholic found that YouTube users were the most engaged. While its referral rate is one of the lowest, the referrals YouTube does send have the lowest average bounce rate ( 43.19 per cent), the highest pages per visit 2.99 and the longest visit duration ( 227.82 seconds).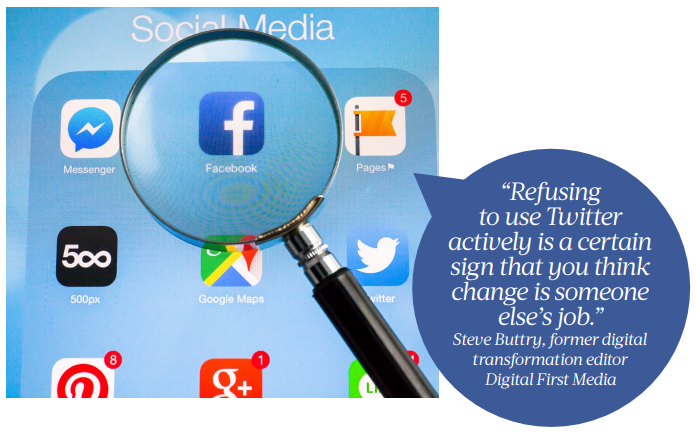 Google + and LinkedIn have the next best engagement rates. The two referral leaders, Facebook and Pinterest, are tied for fourth, while the Reddit and StumbleUpon communities bring up the rear. Reddit users bounce 70 per cent of the time, and StumbleUpon users only view a single page per visit.
According to Wong, the best social media strategy is to match your audiences and your assets (text, video, audio, and photos) with the social media platform that already attracts your type of consumer, is best suited for your content, and offers engaged readers.
"Facebook is the big dog you have to deal with and you must have a strategy and learn how to use their analytics," said media analyst Ken Doctor. "But media companies also need to monitor their logs and see what content is working with which audiences on which platforms and adjust their content accordingly so people coming in from, say, Pinterest see different content than those coming in from Facebook."
"The important nuance is understanding the differences between and among the social media platforms, and then adjusting how you use them," Doctor said. Not doing social media, or not doing it well and thoroughly, can come back to haunt publishers.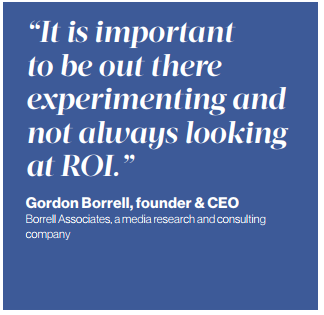 "In terms of the currency with which businesses are evaluated, having a sizeable social presence is adding value to your brand in a way that you would suffer if you did not have it," said chief media officer of the National Geographic Society Declan Moore. "If you were to looking to partner or to exit and were talking to advertisers or other publishers or VCs and were to say we only have 50,000 followers on FB, that's nothing. There must be something there. It communicates a brand relevancy and marries up the authority we have with other platforms and builds equity with the new generations coming up."
And, while Facebook may be the giant today and appear completely impregnable, publishers should be wary of putting all their eggs in one basket. "If you look at something that's really popular today, you could say, 'Well that's it!'" said Gordon Borrell, CEO of media consultancy Borrell Associates. "If you were doing that ten years ago, and building it around the hottest thing, do you know what it would have been? It would have been MySpace!"
"You have to be careful and flexible because things are constantly changing," said Borrell. "It is important to be out there experimenting and not always looking at ROI. This is still a time of experimentation and growth. If you're just looking at ROI, you will fail."
Moral of the story: Spread your eggs.
The fast-growing influence of social media on site traffic is having an impact in editorial departments. Seventy-five per cent of 250 journalists surveyed recently reported feeling pressure from their editors to get their work, including more photos, shared on social media sites, according to a survey by research company Edelman Berland and journalism site MuckRack.
Those journalists also reported pressure to focus their work on trending topics, write shorter stories, and create more lists, much like the formula of BuzzFeed, the social media referral king getting 80 per cent of its traffic from social.
The dominance of Facebook among the social networks is not lost on publishers, some of whom are taking it so seriously that they are actually creating content exclusively for Facebook, opting to meet readers where they are and worrying about a business model later.
Facebook, for its part, is encouraging publishers to create content exclusively for Facebook. And Facebook rewards those who do by giving that content greater exposure in the Facebook News Feed. Facebook courted US publishers with their self-titled "Listening Tour" and in late 2013 partnered with 29 media sites over seven days to determine the impact of significantly increasing Facebook content postings.
The media sites increased their postings an average of 57 per cent and were rewarded with an average increase of 89 per cent in outbound links to the publisher's websites, and a 10 per cent increase in Likes.
Some publishers don't even need the encouragement.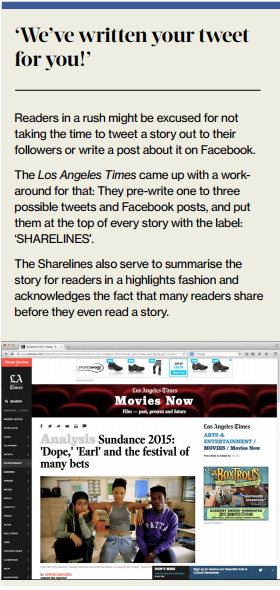 Vox Media, for example, last year made a corporate decision to create social-only content across its seven verticals: sports (SB Nation), technology (The Verge), gaming (Polygon), news analysis (Vox), real estate (Curbed), dining (Eater), and fashion (Racked).
Vox created an internal group dedicated to working with all the verticals to create content exclusively for social media in a standardised way. The results? At the end of the year, social reach growth ranged from 200 to 450 per cent, depending on the vertical, Vox global vice president of marketing Jonathan Hunt told Digiday.
And most of that growth, according to Hunt, was due to Facebook.
"In general, we do see higher sharing rates from the native-only posts," Vox director of audience development Chris Thorman told Digiday. "They don't have to click off; there's no barrier to engage."
While publishers like Vox are currently happy to trade content for traffic at no clear financial gain, there is another strategy just under the surface: future revenue sharing.
That day may not be too far down the road. At the end of 2014, Facebook conducted a test with the US National Football League (NFL), posting NFL-owned videos followed by ads from telecommunications giant Verizon Wireless. The NFL and Facebook split the revenue (neither party revealed the breakdown).
"This is a small video sponsorship test, and we will be evaluating how people, publishers, and marketers respond to this kind of co-branded video content on Facebook," a spokeswoman for the company said.
The deal is just the latest sign of Facebook's aggressive campaign to become a home for web video by enticing video creators to post exclusively on Facebook by providing traffic and financial incentives.
Twitter followed the same path earlier in 2014, also partnering with the NFL to post exclusive content created by the NFL and paid for by advertisers, including Verizon. And in January 2015, social messaging site Snapchat debuted "Discover", a site where new content from Snapchat and ten media partners will be refreshed every 24 hours, and where revenue from ads sold by Snapchat will be shared.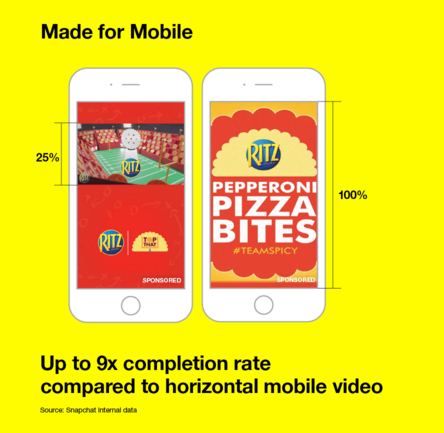 The attraction for the content providers? Snapchat's audience of as many as 200 million young people, according to various reports. Early partners included CNN, ESPN, Vice, The Daily Mail, and Warner Music Group. While the revenue split was not released by Snapchat, Digiday reported that content providers will get to keep 70 per cent of ads they sell, but only 50 per cent when Snapchat sells the ad.
The arrival of content on Snapchat will not be an uncomfortable change for Snapchat users; they already use the app for general content via the site's "Stories" app which allows users to watch user-generated clips from concerts and sporting events. Now the content will be coming from professionals. Apparently, Snapchat users took to Discover like fish to water.
"On Discover launch day, we had the most interaction and engagement ever for a digital property in a single day," said National Geographic Society's Moore. "Who would have thought?!"
The enticing vision of sharing revenue with social media sites has, to say the least, got publishers licking their lips in anticipation: "This could theoretically be a pretty massive revenue stream with publishers when and if they do enable monetisation around this inventory," Vox's Vice President Jonathan Hunt told Digiday.
Even if the revenue reward of social media is still elusive, social media success, at least as measured by traffic, is no longer a mystery. With the most successful magazines building armies of tens of millions of followers and establishing best practices proven over the last several years, it's clear we know how to make social media work.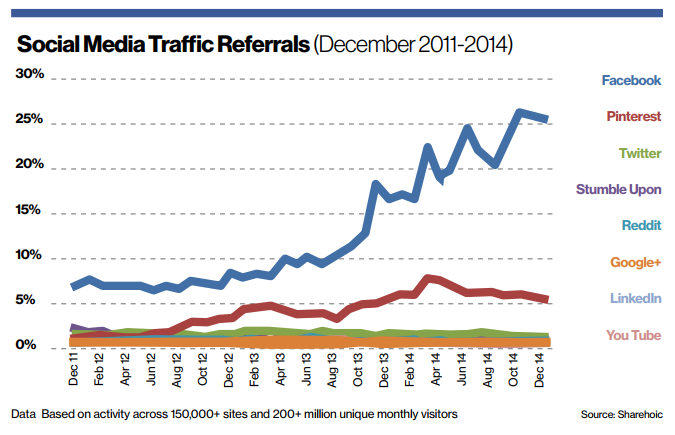 Magazines which appear to have mastered social media can deliver audiences that are nothing short of astounding. The top 10 US magazines' audiences across the four biggest social media platforms (Facebook, Instagram, Twitter, and Google+) total a combined 179 million, as measured by MPA – the Association of Magazine Media – in a survey of 166 magazines from August through October 2014:

Other publishers are experiencing similar, though less gaudy, success in attracting followers and friends. Still despite those achievements, one simple question remains unanswered: What is the ROI?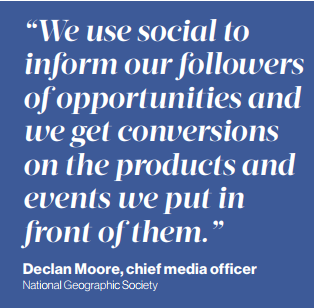 That is a question that stumps two-thirds of corporate executives. A 2014 study by Useful Social Media found 66.5 per cent of executives felt unable to measure the return on investment from their social media activities. Even more disturbing: That percentage of puzzled executives hasn't change in the last four years. Social media remains a mystery to them.
Given their investment of time and money, figuring out how to measure social media ROI should be a priority. Perhaps the KPIs for social media are not (yet) directly financial but are instead indicators that contribute to measurable financial, circulation or ecommerce events. Perhaps the goal should be to move these massive audiences to act in a way that materially benefits the publisher.
Italian media professor Christie Barakat suggests the following: "Use the SMART acronym: Specific, Measurable, Actionable, Realistic and Timed. This practice will ensure your objectives are in line with your metrics," she wrote in AdWeek.
"Choose very specific social media goals that support the company's overarching objectives, such as generating leads, retaining existing customers, reducing costs, increasing awareness, etc.," she wrote. "Be clear about who qualifies as a 'lead,' which could vary depending on your type of business [and] define ROI from the outset (not after you begin tracking)."
The downside of poor social media presence is as significant as its upside. Publishers who fail to play well in social media risk becoming, well, irrelevant. Social media savvy competitors will steal readers and revenue, leaving the sluggards nothing but memories of the good old days.
Monetisation remains the last vexing challenge for social media. The confounding situation media companies find themselves in is a bittersweet mixture of stunning success and stubborn failure.
When magazine executives talk about the importance of the connections and conversations with their readers, the subject of ROI never comes up, at least comfortably. But that may be because of an old-fashioned mindset.
"A lot of people see the word 'media' in social media and apply the media business model to it," said Gordon Borrell. "There is an audience and it should cost money to reach that audience and so we're going to charge you for that privilege.
"But social media is like a giant cocktail party: You can go and get drunk and talk to people and leave and it's a giant waste of time, or you can go with a clear head and be smart about it and develop relationships, gather some business cards, and make sales down the road," said Borrell. "It depends on the sophistication of the person using the platform and knowing that each platform has a different character."
And some magazine media companies are making money on social.
"You don't immediately pay the rent with social media, that's for sure," said chief media officer of the National Geographic Society Declan Moore. But that doesn't mean there isn't revenue to be had.
"With Snapchat, there is advertising, and it will be quite large," Moore said. "And we do monetise YouTube. With Twitter, we are starting to create more commercial opportunities including commerce and travel. And we're doing more of that on Facebook as well.
"We use social to inform our followers of opportunities and we get conversions on the products and events we put in front of them," Moore said. "The commerce piece is actually much larger than the ad piece. And travel is the fastest growing piece of all of it."
The National Geographic Society approach mirrors the revenue strategy for social media that analyst Ken Doctor recommends. "It's a question of conversion," Doctor said. "How are you connecting with your followers using the old fashioned sales funnel? At the top, there is tons of traffic. How are you using your analytics to move them to conversion?
The 800-pound gorilla: Facebook
Facebook was responsible for almost half of the entire social media audience of the magazines in the MPA study, delivering 198 million followers. Twitter was a distant second delivering a (still incredible) 86 million magazine followers. Instagram and Pinterest were even further behind delivering 20 and 19 million followers respectively.
In the fall of 2013, Facebook launched Stories to Share, a program that alerts publishers to stories about trending topics which they've posted to their websites but not yet on Facebook. Facebook tweaked publishers' dashboards to enable them to post any of the suggested stories directly to Facebook from their Insights Dashboard.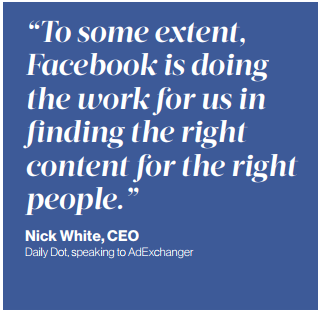 Facebook also provided better tools to enable publishers to share more easily and more often, rewarding them when they do with greater visibility of those posts.
"Over the past few months, we've listened to publishers around the world to better understand how we can help them connect with people on Facebook," said Facebook product manager Holly Ormseth. "As a result, we've created new tools for media publishers, made improvements to Insights, and have added more resources and communication channels for publishers."
In December 2014, Facebook released three new tools to help publishers target posts, remove posts that are no longer relevant, and identify popular links that they haven't yet shared.
The "Interest Targeting" tool enables publishers to target posts to a subset of the people who like the magazine's page. A sport magazine, for example, can now post a story about a game that will only be shown to people who have liked one of the teams involved on Facebook.
The "Post End Date" tool allows publishers to set a date and time to take a post out of the magazine's News Feed. This will prevent a magazine's fans from seeing out-of-date posts in their News Feed.
The "Smart Publishing" tool helps publishers identify and publish stories that are popular with people on Facebook. Launching this tool causes frequently shared links to the magazine's website to appear in the newsfeed of people who like the magazine's page. Those posts do not appear on magazine's page, but the magazine has access to a new dashboard in Insights to see analytics, moderate comments, and choose which of those popular stories the editors might want to post to on the magazine's page itself.
Facebook also made some analytics improvements requested by publishers during Facebook's year-long "listening tour". A new "Top URLs" section shows when other members, pages, and even influencers share a post the magazine published on Facebook. If a celebrity shares a magazine's post, the magazine will be able to see why there was a sudden bump in traffic.
Facebook also removed a bug publishers complained about: the lack of referrer data on some of Facebook's outbound mobile clicks, resulting in undercounting of organic traffic from Facebook to a magazine's site.
All of Facebook's efforts are paying off
The previously cited statistics are borne out by publisher experience. Take Daily Dot. The online publication focusing on internet issues has grown in just three years from zero to ten million monthly unique visitors. In its third year, Daily Dot grew at a 350 per cent pace, outpacing the growth rates in the third year of BuzzFeed, Gawker, and Thought Catalogue.
Daily Dot is focused on Facebook, which is where the Dot's audience is.
"Facebook is cost-effective because it has an algorithm that takes into account effectiveness of content," the company's CTO Zach Richardson told AdExchanger.
"To some extent, Facebook is doing the work for us in finding the right content for the right people," CEO Nick White told AdExchanger. "Twitter offers a firehose of information, while Facebook curates what content people see, leading to higher performance."
"We're more likely to get repeat visits if we're using social networks," Richardson said.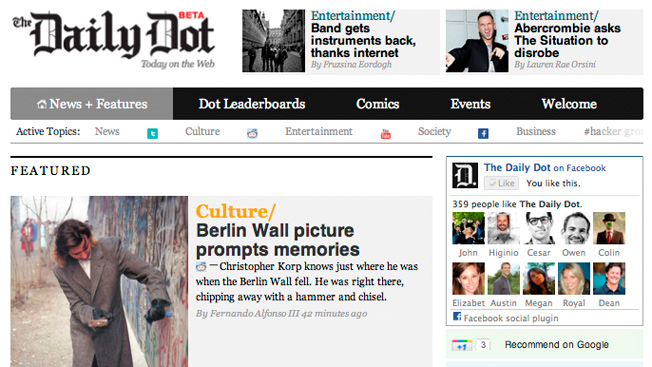 In January, Snapchat introduced a feature that could be a tremendous boon for magazine media companies. "Discover" is a collection of ten content creation partners including National Geographic and CNN. Making social media work, however, requires a commitment on the part of the editorial staff, an historically, well, hide-bound bunch.
The editor of The New York Times, Dean Baquet recently claimed he didn't have time to tweet, causing a kerfuffle among new media types.
"Editors who aren't active on Twitter tell their [editorial departments] that we don't all have to change," wrote former Digital First Media digital transformation editor Steve Buttry in his blog. "Using Twitter doesn't ensure that you're embracing change and racing into the digital future. But refusing to use Twitter actively is a certain sign that you think change is someone else's job."
Buttry went on to enumerate the messages an editor who is trying to lead innovation sends to his or her staff by not using Twitter actively:

You can delegate innovation to someone else
You can innovate without changing your routine
You can innovate without learning something new
You can innovate without dealing with things that annoy you
You can innovate from your comfort zone
And here's the truth: You can't
For some publishing companies, especially those where the editorial leader may be uncomfortable with social media, the solution is to hire a social media/audience development leader.
The famous leaked New York Times' Innovation Report called for, among other things, audience development specialists to get content in front of more consumers. Slate, Vanity Fair, Time, and Entertainment Weekly have all hired audience development leaders.
Audience development is quite different from the old social media manager who used to be involved mostly in training reluctant staff, monitoring comments, and posting stories for reporters. The role has morphed into a much more sophisticated position creating audience development strategies, seeking out content syndication partners, and staying on top of new social platforms.
BUZZFEED'S SIX SOCIAL MEDIA BEST PRACTICES
BuzzFeed is the undisputed king of social with more than 80 per cent of its 190 million monthly global uniques coming from social media, and most of those come from Facebook. In a conversation with journalism.co.uk, BuzzFeed UK editor Luke Lewis laid out his top six social media best practices:
1. Start small: Lewis recommends choosing a single platform and concentrating your time and resources on it. "A problem with a lot of places is that they try to engage with a lot of platforms" and fail or dissipate their efforts ineffectively.
2. Get the tone right for the right audience: What one audience sees as clever and funny might be irreverent and inappropriate for another. Social media needs to be tailored to connect with the target audience. Localise whenever possible.
3. Lists work, even for serious stories: "We discovered that this list-orientated system could be used as a way to deliver more serious stories," Lewis told journalism.co.uk. "We tried to make these more picture based and like stories. It became a really good way of approaching serious stories. We just let the pictures do the talking."
4. Always think mobile: BuzzFeed is the top US editorial site in terms of traffic coming from mobile: Almost 75 per cent! So BuzzFeed is always thinking mobile. "Mobile definitely is the platform which is like a catalyst for viral stories," he said.
5. Piggy back on what people are sharing: Monitor what people are liking and retweeting and sharing online and see if there is a way to put your publication's or niche's twist on it. Take a ride on a train that's already down the track rather than always trying to create a buzz from scratch.
6. Turn it into a game: "At the end of the day, it's good to see what posts were good and bad, what won and what lost," Lewis says. "We try to make it a competition with each other in the office. At BuzzFeed we congratulate the writers who reach lots of shares and it's a good environment to encourage because you constantly want to be at the top."