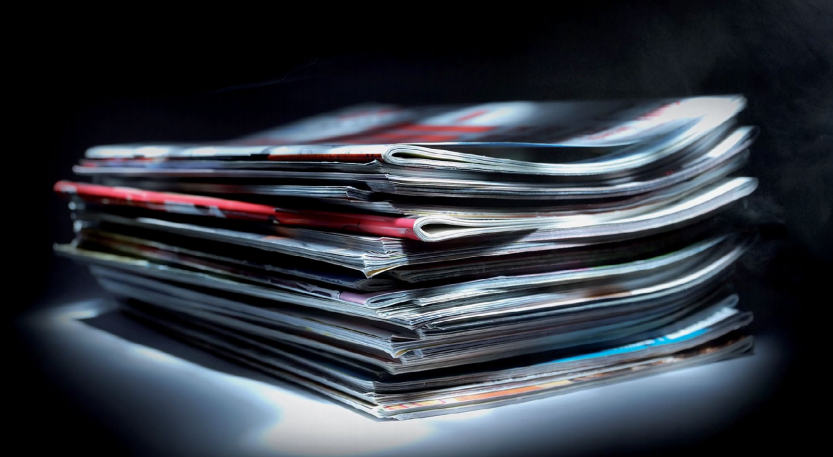 17 Feb

Events are becoming a substantial source of new revenue

Some publisher's events drive as much as 20 per cent of total revenues, plus events diversify revenue sources, deepen connections with audiences and sponsors, help hike circulation, attract advertisers who might not advertise in the magazine's media, give magazines "face time" with their subscribers and potential subscribers, and have high growth potential.

 

By John Wilpers / Innovation Media Consulting Senior Director

It's showtime, folks. And payday!
Most publishers do not have hundreds of advertisers queuing up on the street, praying for the chance to buy expensive advertising inventory that has already been sold out. But some publishers do have waiting lists of hundreds of consumers clamouring to spend thousands of dollars to attend the magazine's sold-out seminars and summits.

Welcome to the red-hot world of events. Some publishers are reaping millions of dollars in event income, representing as much as 20 per cent of total revenues.

The many benefits of events
As good as the revenues are, the side benefits of events reap comparable rewards.
According to the American Press Institute, events:
• Boost exposure
• Diversify revenue sources
• Are much harder to disrupt than other revenue sources
• Deepen connections with audiences and sponsors
• Hike circulation
• Beat the competition to ownership of a niche
• Expand relationships with businesses and institutions that may add more to a publisher's coffers over time
• Attract advertisers who might not advertise in the magazine's media
• Break news
• Raise the magazine's stature among consumers and key players in a niche
• Reward subscribers with special access
• Give magazines "face time" with their subscribers and potential subscribers
• Change organisational culture
• Have high growth potential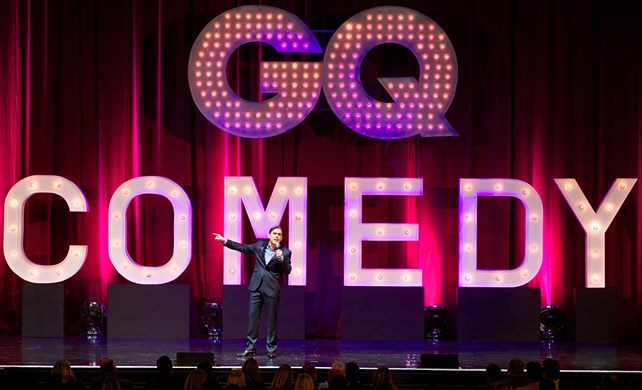 "To coincide with their latest comedy issue (which in the past has featured Jerry Seinfeld, Chris Rock, Robin Williams, Simon Pegg and Stephen Merchant), the good people at GQ magazine have organised this one-off, star-studded (and remarkably good value) benefit gig at the Hammersmith Apollo." -Time Out London 
Given the continuing decline of print advertising, publishers around the world are looking for replacements and are finding events to be a lucrative alternative. "There's money in this business," media analyst Ken Doctor told MarketPlace.org. Advertisers who might be hesitant about advertising in print see more and different value in sponsoring events, Doctor believes.
The various event advertising and sponsorship opportunities give sales staff all sorts of flexibility to offer clients options to meet their needs, including pre-event promotions, sponsorship of separate sessions at the event, digital advertising, pre-roll advertising on videos of the event, sponsorship of streaming video from the event, event signage, booths, 60-second pitches to the full audience, etc.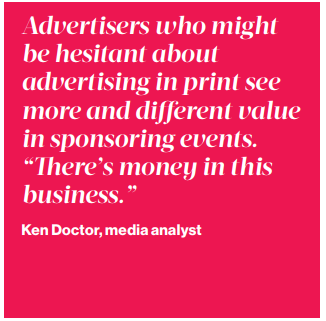 Events work for all types of publishing companies
The list of publishers diving into events in a big way should remove any doubt as to their efficacy: Vanity Fair, Sports Illustrated, Cosmopolitan, Esquire, Fortune, Wired, Bon Appetit, Men's Health, and Essence. And, despite the big-name nature of that line-up, medium and small publishers are also finding new revenues in events because they are not so much about scale as about value and connections leading to new subscriptions and new revenues. The three media poster children for runaway success in the events game are The Atlantic Group, Condé Nast International, and The Guardian newspaper.
Condé Nast International: Niche events
Condé Nast International has created an impressive set of events, each unique to its market and targeting reader and advertiser needs in that market. For example, Vogue India's executives noticed the wedding market growing at a stunning rate of 25-30 per cent per year. While they recognised that wedding exhibitions were a dime a dozen, those events did not cater to affluent families with big wedding budgets.
So, in 2014, Vogue India launched an invitation-only Vogue Wedding Show, connecting the discerning Indian consumer to the finest brands in the bridal space. Vogue India also created the Vogue Wedding Book, a keepsake directory featuring each participating brand. The book, selling in bookstores for a year, was a huge success. After the initial run, brands that did not participate in the show were invited to be in the book, and contributed to a significant increase in revenue.
Vogue India also created the Vogue Wedding Book, a keepsake wedding directory featuring each participating brand. The book, selling in books stores for a year after the event, was a huge success.
In Russia, Condé Nast Russia launched an invitation-only Condé Nast Russia Digital Day delivering both gate and sponsorship revenue. A Digital Day app extended both content and advertising opportunities. And in Britain, GQ, which has developed a reputation for comedy, took the next logical step and extended that reputation into its first-ever GQ Comedy Extravaganza. The event sold out the 3,500-seat Hammersmith Apollo theatre and coincided with the 2015 GQ comedy issue hitting the newsstands. The third Extravaganza will take place later this year.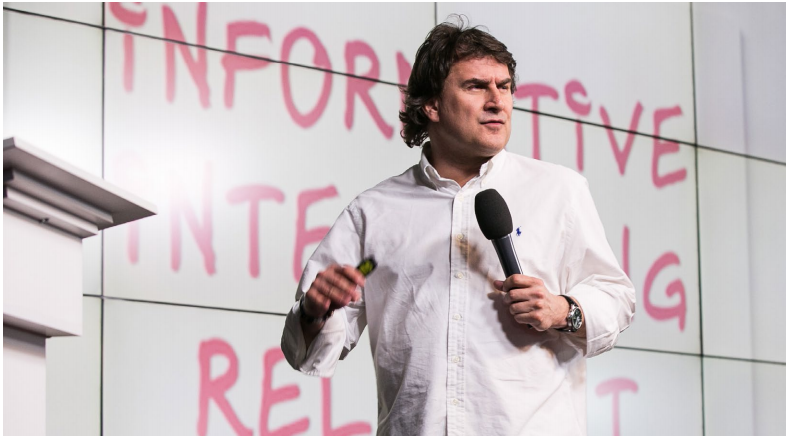 Condé Nast Russia launched an invitation-only Condé Nast Russia Digital Day delivering both gate and sponsorship revenue. A Digital Day app extended both content and advertising opportunities. 
The Atlantic: An events machine
The Atlantic Group is one of two hands-down leaders in creating, running, and profiting from series of events. From a standing start in 2006, Atlantic Media now runs over 125 events a year, and has doubled revenues over the last four years to the point where events now account for 20 per cent of the company's revenues.
The Atlantic Media event organisers (currently a 30-person staff, and counting) are also not shy about asking attendees to fork over big bucks. The largest conference, the week-long "Aspen Ideas Festival", costs as much as $3,000 for a four-day pass. Four thousand people happily open their wallets every year.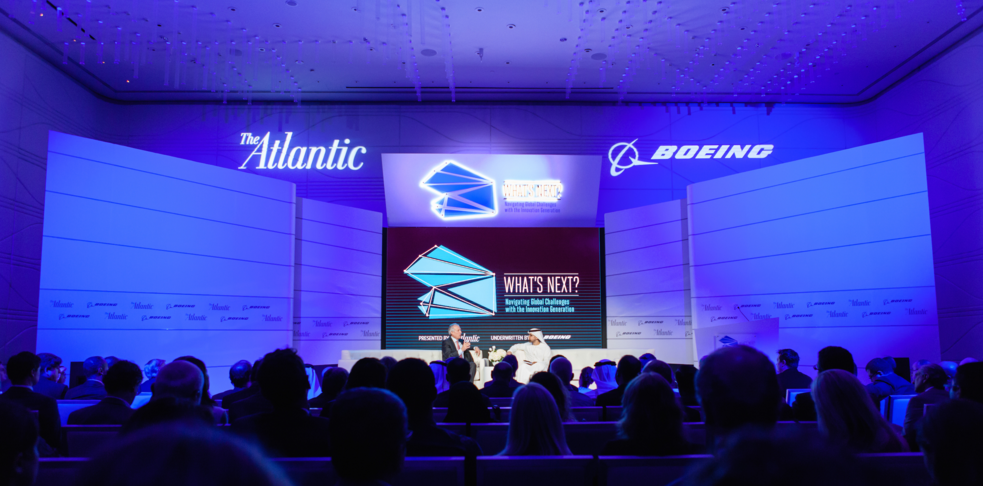 "What's Next?: Navigating Global Challenges with the Innovation Generation" was Atlantic Media's first international conference was held this year in Abu Dhabi, UAE.  Boeing independently funded the conference. The company's CEO/Chairman Jim McInerney's interview with Mohammed Al Otaiba, Editor-in-Chief of
The National, 
was live streamed in both Arabic and English, generating over 18 million Twitter impressions.
(photo courtesy of FolioMag.com)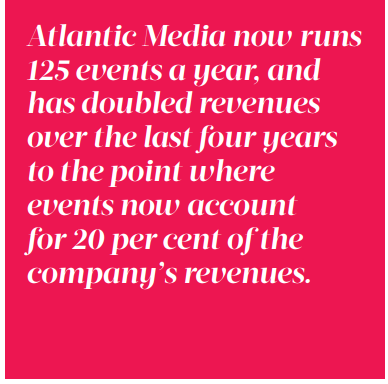 But big-ticket events are not Atlantic Media's bread and butter: the majority of the other 124 events cost much less. For example, the "New York Ideas" conference drew 815 people at $149 each and "Start-Up City: Miami" enticed 700 people at $75 a pop.
The Guardian: An even bigger event machine
The Guardian's innovation? Go big, or go home. In September of this year, The Guardian will cut the ribbon on a 30,000-square-foot renovated warehouse that will serve exclusively as the home to Guardian events. Seriously. In late 2014, the world's third largest news site announced it was completely redeveloping a decrepit, two-story warehouse (The Midland Goods Shed) in the heart of London and converting it into "Guardian Space" to host dozens of events produce and co-produce the events.
Events are not a slam dunk
All of the above is not to say events are risk free cash cows just waiting to be milked. What might look like sure-shot winners turn out to be busts. Lack of communication between editorial and advertising can doom a conference. Expenses can get out of control. Misjudging the potential audience can result in empty halls.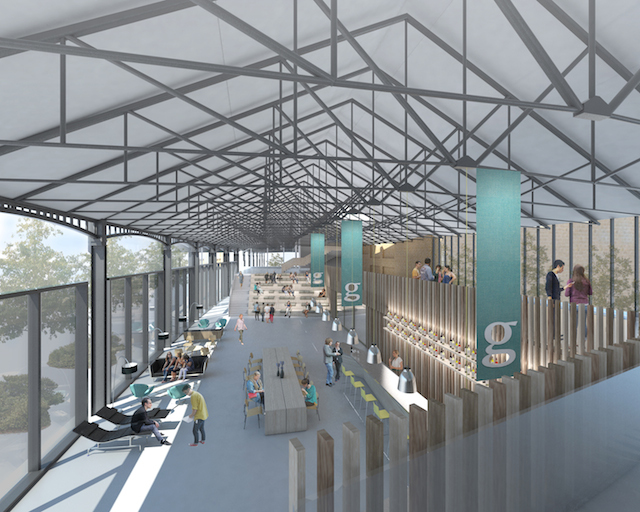 "The Guardian Space, due to open in September 2016, will play host to "a diverse mix of masterclasses, debates, workshops, lectures, screenings, receptions and briefings". Audiences of up to 450 will assemble here to learn and mingle, with the requisite bar and restaurant fuelling their discussion."
-Londonist, May 2015
"Events are competitive," New York magazine publisher Larry Burstein told Digiday. New York runs four events including "Vulture Festival" and "New York Culinary Experience." "Each of ours exists in a competitive environment and requires a personality as unique as the brand from which it's inspired. They require constant innovation to appeal to ticket buyers, and sponsors. Pricing, concept, advertising are constantly being rethought."
In the niche of events focused on women, magazine executives estimate the number of those events has tripled in just the last two years. "I feel like we're reaching kind of a saturation point," MORE Editor-in-Chief, Lesley Jane Seymour told The New York Times. "I feel like it's everywhere. Everybody's doing it; everybody's trying to get in on this."
Don't succumb to unethical behaviour
In addition to competition, there are the ethical questions that must be handled properly or the event and the sponsoring magazine run the risk of losing money and credibility.
Poor handling of event ethics can blow back on a publisher in nasty ways. The Washington Post, for example, created salons where sponsors could pay US$25,000 to get access to high-level government officials. Those salons were discontinued after a tsunami of very public, very damaging bad press. The trick is to get advertisers involved without giving them the keys to the event, and getting editorial staff involved without conveying the impression that their coverage can be bought.
Getting it right is lucrative
If the Atlantic Group's experience is any indication, events can be one of several substantial alternative revenue sources to replace declining print advertising income. Aside from intrusion by competitors, once a magazine owns an events niche, there is little that can disrupt that revenue stream.
So, what are you waiting for?
When's your first event?
THIRTEEN GREAT EVENT PLANNING TIPS
Several media organisations have created checklists for media company event planning based on the experiences of their members. We have curated the best from the International News Media Association, the American Press Institute, and the MediaShift/Knight Projects Idea Lab:
•  What do you know about your audience?
What are their passions? Who are your high-performing audiences? What are their information needs?
• Who and what will you compete with?
Identify media and event companies that also produce events in your geographical or topical turf. Consider your other competition — "abstract" competitors such as long commutes, traffic, family obligations, etc.
• Brainstorm your creative ideas
Brainstorm whatever comes to mind, whittle away at the list later.
• What kind of event would work best?
Based on the target audience, the subject matter and the potential advertisers and sponsors, what format would serve all of them best.
• Craft an initial budget
Create a spreadsheet for revenue versus expenses. Who are the most likely potential sponsors/exhibitors and what can you uniquely offer them for what price? What are your key expenses, and how could you creatively cut costs without harming quality?
•How will you promote this event externally?
Think creatively about all the possibilities, then narrow the list later. If you partnered with another organisation, how could they promote the event?
•How will you get your staff involved and excited?
Success and energy for events comes from your staff's motivation and understanding of their role. How can you get them involved and contributing to its success?
•Start with a single event
From your idea list, which event would have the greatest chance of success given your staff and resources? And which single event would attract the most top-tier desired sponsors and partners?
•Hire a proven leader
People who are experienced event planners can help make your event more successful, more efficient, and generate more revenue. Search for someone with the personality of an entrepreneur, who also has a track record of creating a vision and executing it successfully.
•Recognise the power of your brand and use it
Your publication has the power to convey messages that carry weight among your audiences. An events company without your resources will have trouble getting its foot in the door. So promote the event in print and online intensely.
•Reward subscribers
Use events to reward your current subscribers. Provide advance access, discounted rates, subscriber-only events and meet-and-greet opportunities with stars in your niche.
• Repurpose content
Live stream the event, post the video or audio afterwards, Storify the social media coverage, write a follow-up piece. Video highlights have a life of their own, and reports and publications coming out of the events can promote and raise awareness about your next event.
•Launch a new content channel
Determine if the interest generated by the event merits the creation of a new content channel with new revenue opportunities based on the event advertising or sponsor list.