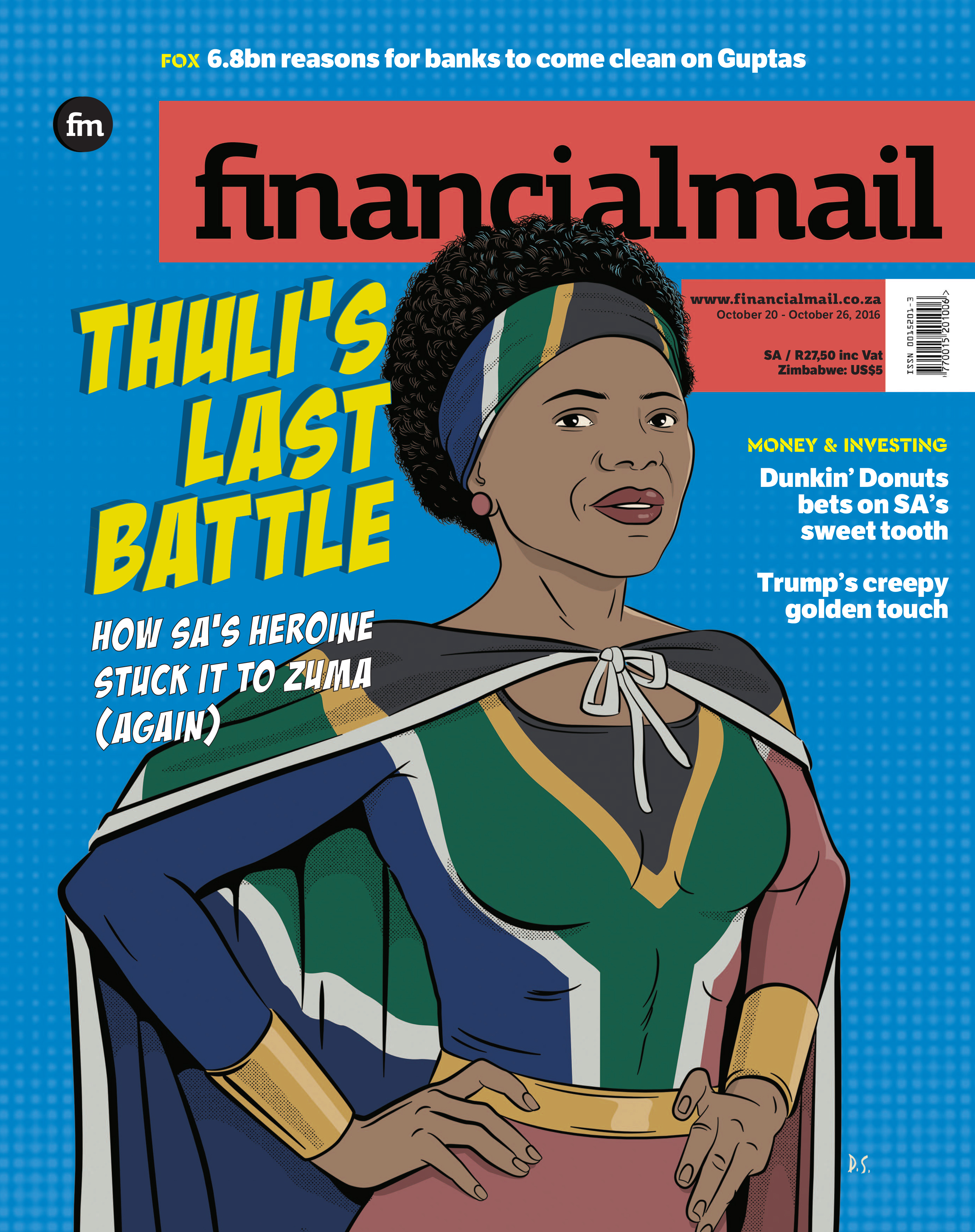 25 Oct

Tips on How to Re-design a Business Magazine

The Financial Mail in South Africa, the leading business weekly magazine, has undergone a unique reinvention in collaboration with INNOVATION led by A. Martin.
There is clear delineation between the four main sections of the magazine, with each section adhering to a different stylistic 'mood.' This makes the magazine a bouquet of collections of business and financial news, intentionally-curated by industry experts on a weekly basis.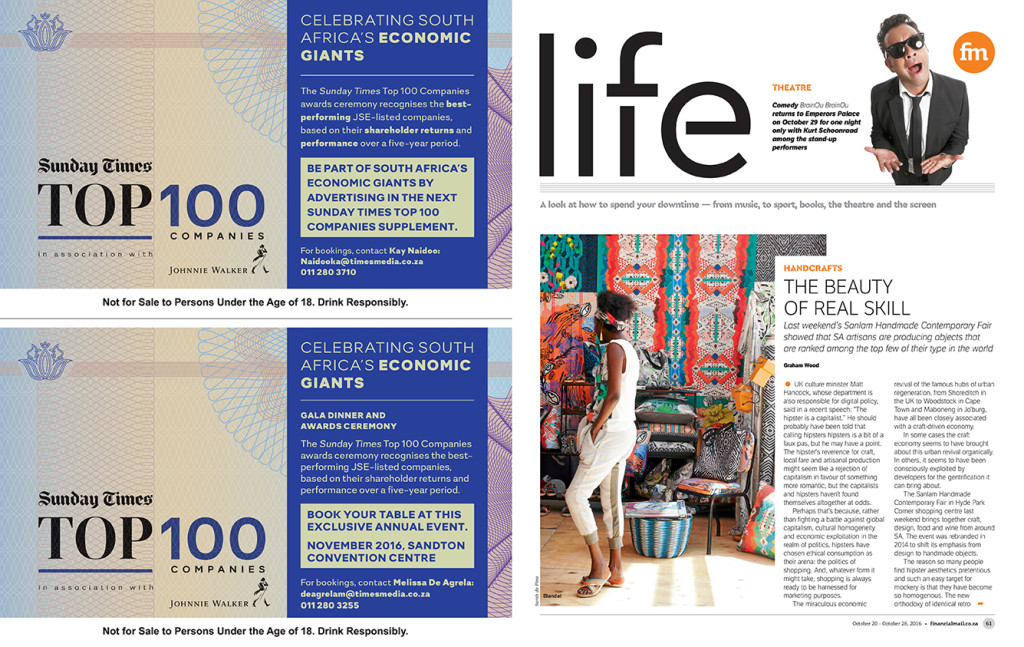 The new concept embraces and celebrates the "magazine-ness" of this publication by embracing colours, graphics, and the inclusion of high-caliber innovative visual components, as a whole.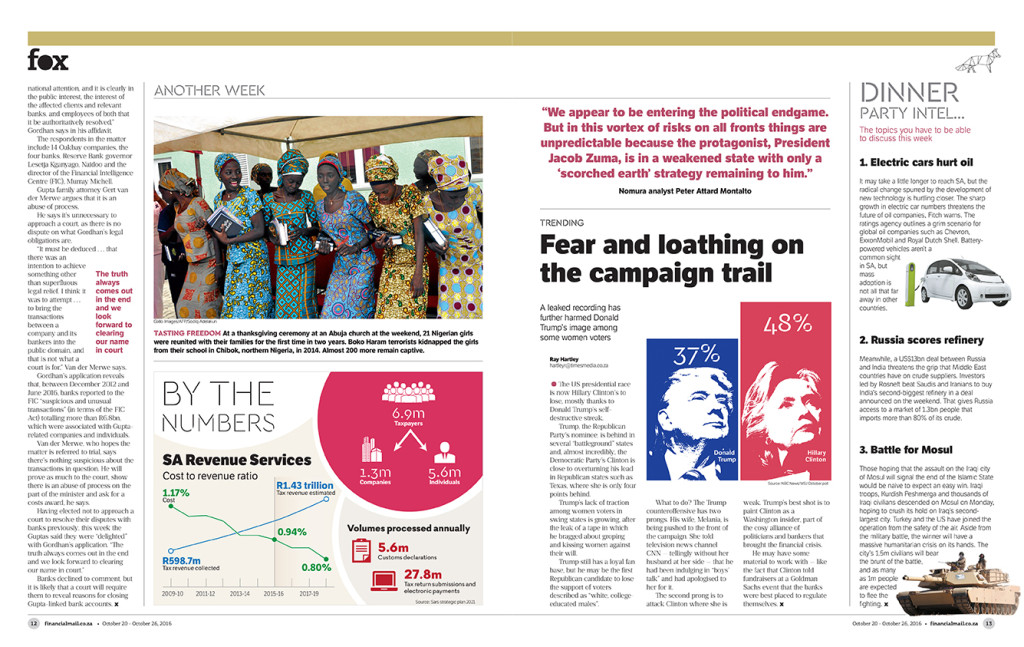 Photos are anchored as the subject of each page, with articles of text framing the visual elements and not the other way around.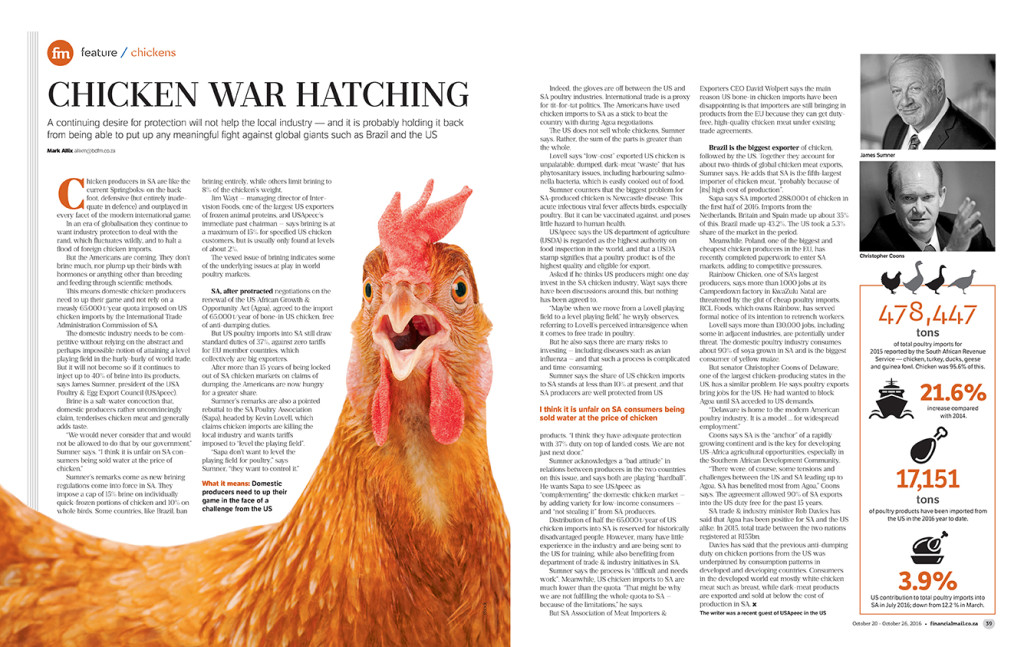 Even conventional financial data like market reports and stocks are reformatted to avoid being daunting or mundane for reader consumption.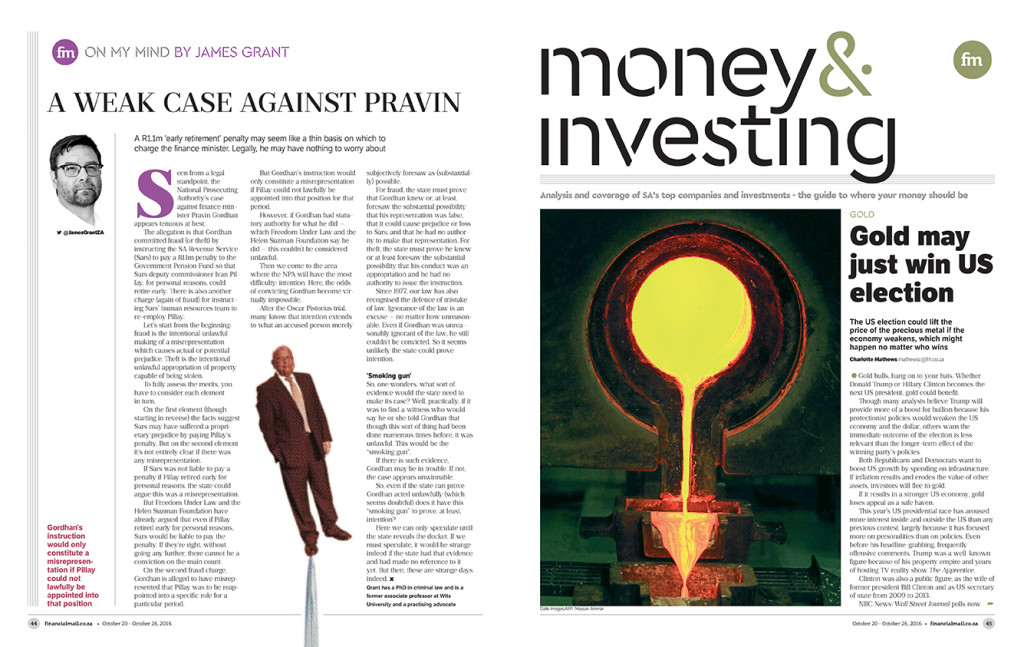 The cover has refocused from a finance trade-style aesthetic to a that of a professionally-based social commentary brand. This aesthetic is carried throughout the magazine with a brand new logo, modern typography, and an energetic colour pallet to best showcase the vivid analysis and commentary shared within its pages.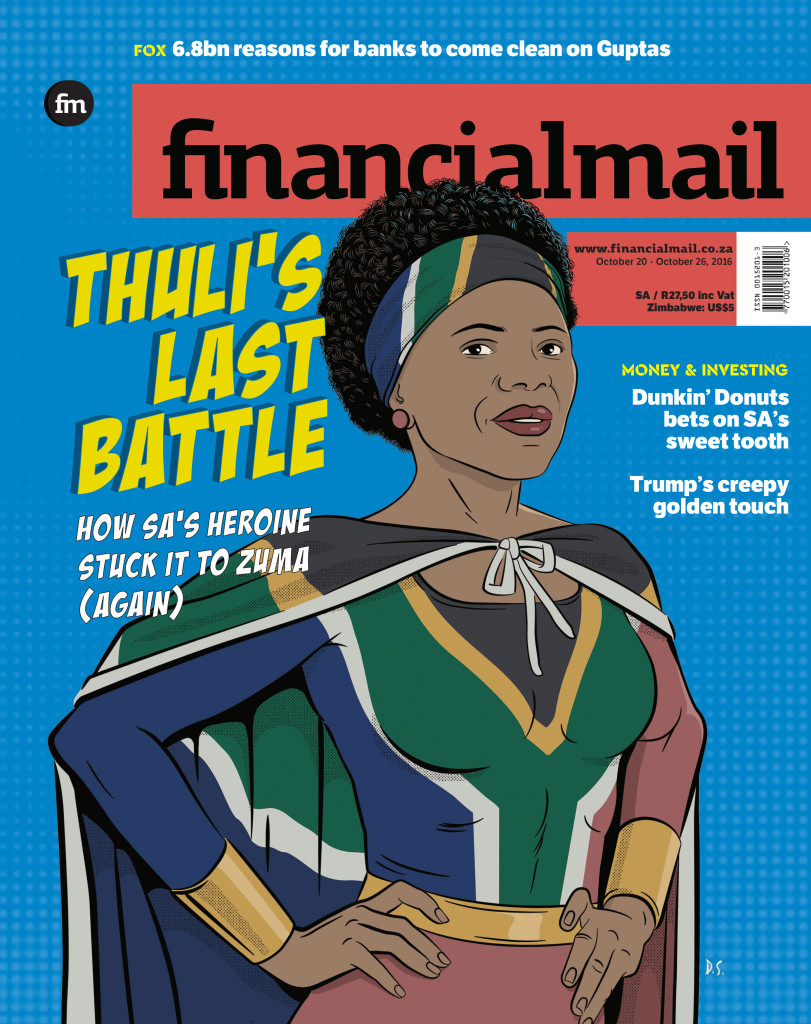 Here's the Editor's Note from Rob Rose welcoming readers to the new concept and design:
While we are keeping up with technology, good journalism is still at the heart of our business
Editor's Note: Welcome to the new FM
BY ROB ROSE

Ratings don't last – good journalism does," said Dan Rather, a veteran US broadcaster who covered a long list of major events in American history, from the assassination of John F Kennedy to Watergate.

As this magazine enters a new era today with a new design and sharper, more assertive content, we'd like to believe that Rather must have been onto something.

Of course, in an industry battling to pay its bills since the business model broke about a decade ago, you can't stand still. Looked at from today's vantage point, the first Financial Mail in March 1959 — printed in black-and-white, less than a year before Sharpeville and three years before Nelson Mandela's arrest near Howick — looks like primitive semifunctional cave art.

But as the first standalone business publication in SA, it offered a script of the time: stories included "Rhodesia after the riots", "easier credit for farmers" and how government's policy of job reservation for whites would "raise costs" for industrialists.

National Party finance minister Eben Dönges wrote an introductory note in the first edition, talking of the need for a "strong and politically independent financial press" — even if it led to "criticism" of government.

That it most certainly did, causing such bad blood that Prime Minister John Vorster told editor George Palmer at one point that he was an "enemy of the state". The Financial Mail clashed with business leaders too, even infuriating its then-owner, Anglo American, by launching what the conglomerate said was "yet another attack on the mining industry".

If this notion of speaking truth to power chimes with Rather's conception of "good journalism", then the Financial Mail had some of the finest exponents. It's a list that starts from its first editor, The Economist's John Marvin, and cascades down the generations from Palmer to Deon Basson, Peter Bruce, Ferial Haffajee and Barney Mthombothi. The more recent vintage — including Jabulani Sikhakhane, Caroline Southey, Tim Cohen, Stuart Theobald, Marc Hasenfuss and Claire Bisseker, to name a few — lose nothing in comparison.

So if you're wondering what lies behind today's changes, the fact is that technology has changed the game, forcing media companies to be far more responsive. We spent months puzzling over how to improve the experience for the reader, and what you see today is a quantum leap of design — from better use of graphics and pictures to tell stories, to less flabby prose.

You'll notice that our storytelling and analysis has sharpened up too — another vital adaptation. It was only in 1997, for example, that it became obligatory for companies to issue announcements on the JSE news service. Until then, business information was like the modern SABC: of fluctuating quality, frequently unreliable, and leaving one with the nagging sense that something rather crucial was missing.

Today, you can't get away with that. Data is everywhere. If AB InBev launches an offer to buy SABMiller, there'll be thousands of articles dissecting every facet of the deal crowding the Internet within an hour.

Reporting yesterday's news doesn't cut it any more.

We aim to drill through the noise to get to what David Simon, the former Baltimore journalist and creator of the TV series The Wire , calls "the why" — the underlying explanation that "makes policy coherent and useful". So, for example, it was easy for people to find out last week that Pravin Gordhan had been charged with fraud, but the real question was what lay behind the state's decision and who, as our finance minister rightly asked, was directing the hand of the Hawks.

More and more readers

Clearly, readers crave this intelligence. Though the death of journalism has been proclaimed for years, the fact is that never before have more people read our articles — more than 260,000 people last month, 153% more than the year before.
Even our print circulation has begun to climb marginally in recent months. This shows that though the Internet has changed the media business, it hasn't altered "good journalism".

An image from the Colorado Press Association recently skewered those who say: "I don't buy newspapers; I get my news from the Internet."

This is the same, it argued, as saying: "I don't need farmers because I get my food from supermarkets."

Calorie-rich journalism, and the sustaining intelligence you get from it, can't be faked. This is why, while others in the media industry are dumbing down, we're doubling down. Let us know what you think.