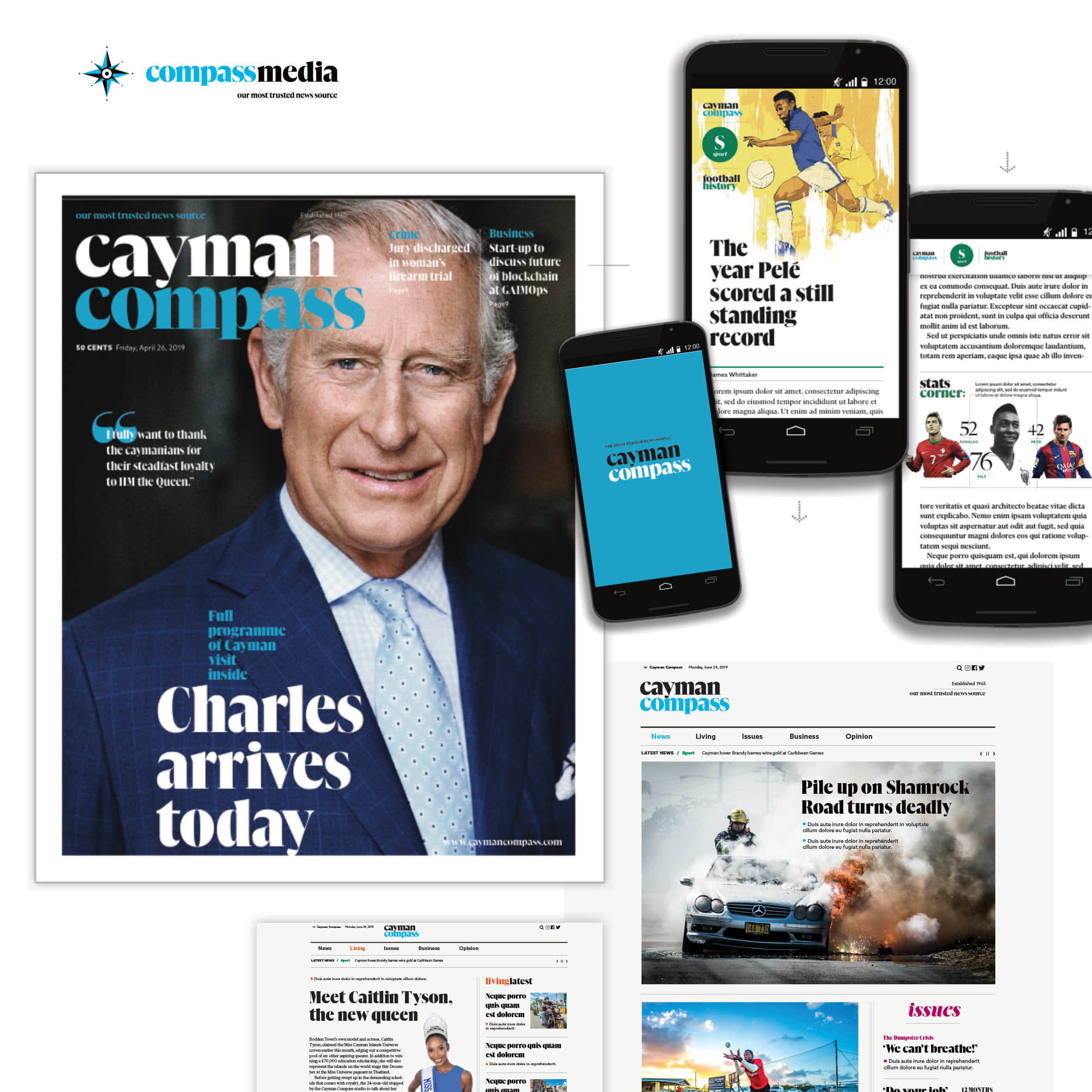 15 Oct

CAYMAN COMPASS UNVEILS STRIKING NEW REDESIGNS
Last week, INNOVATION Media client, Compass Media, of the Cayman Islands, launched an impressive redesign across all platforms of their flagship brand, Cayman Compass.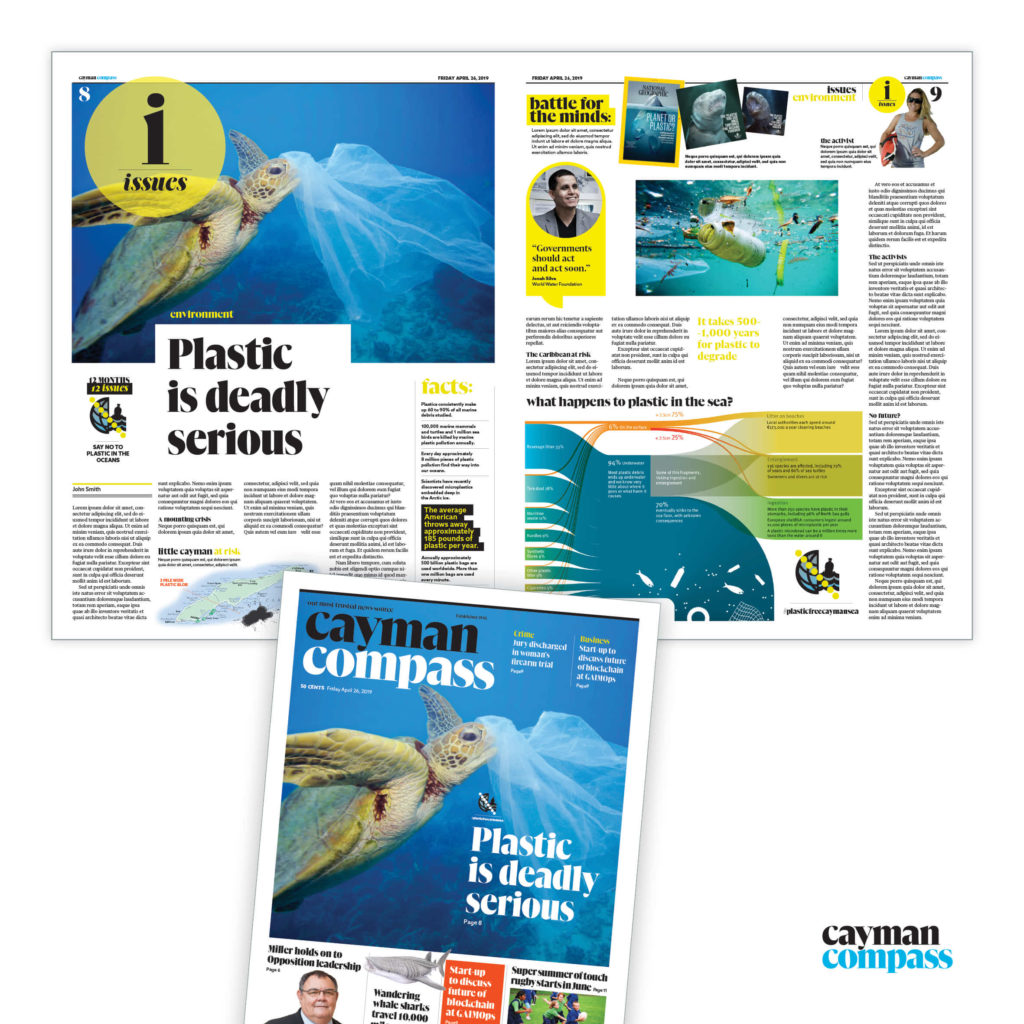 The Cayman Compass is the most widely-read daily news title throughout the Caymans and has been serving audiences since the paper's founding in 1972.

This cross-platform redesign coincides with the brand's implementation of a new, converged editorial model, with a strong focus on producing digital content and creating world-class visual treatments across page and screen. The company is also unveiling a new event space and coffee shop in their headquarters that will serve as a venue for community events and media-related summits, conferences and celebrations.


The staff of the George Town-based company gathered at their in-house printing press in celebration of the first printed issue that showcases the brand's new design.