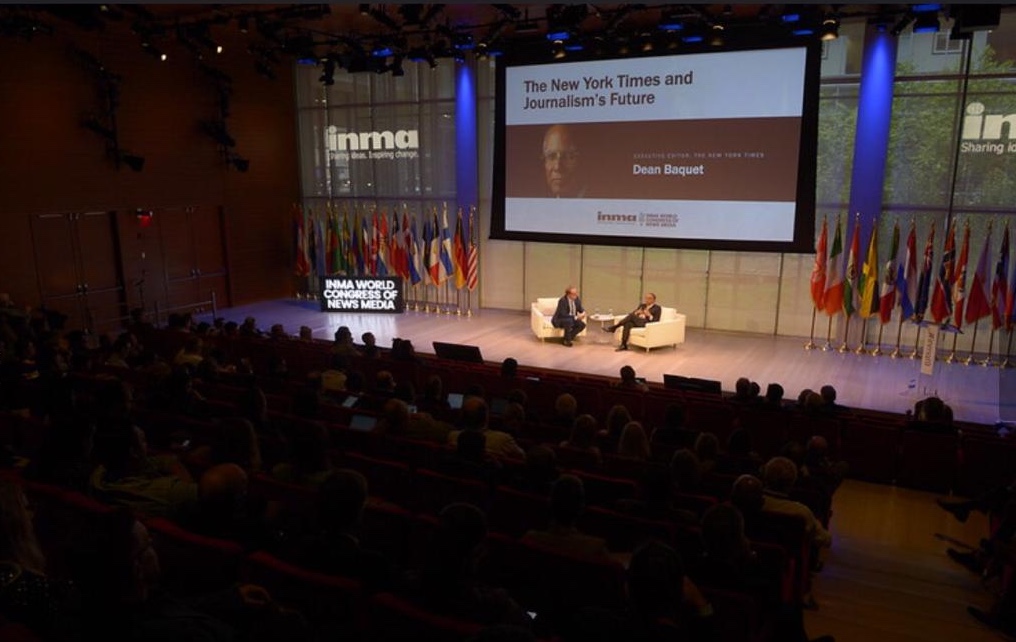 21 May

DEAN BAQUET, EXECUTIVE EDITOR OF THE NEW YORK TIMES, IN CONVERSATION WITH JUAN SENOR: KEY TAKEAWAYS

INNOVATION Media President Juan Senor sat down with NYT's Dean Baquet last week, as a part of the INMA World Congress at The New York Times Center in New York, NY. Here are 15 of the most important points made by Baquet, regarding the current ethos of The New York Times, as well as the brand's future plans for growth. And of course, Baquet and Senor managed to discuss the current landscape of print-to-digital news conversion and media innovation in 2019.



1. "Despite turbulent times, I would argue that journalism is thriving."

2. On the multiple mediums of modern journalism: "Print is not journalism, it's a means of distribution, The phone is not journalism, and the distribution method will change again, Journalism needs to be compelling regardless of the medium – the goal is to be read."

3. To better represent the American populace, and maintain thorough coverage, The New York Times is hiring more journalists in diverse geographical areas and from different backgrounds, like military veterans.

4. On the biggest threats to journalism: "Today I am very sure of the financial viability of the NYT. What takes away my sleep is the safety of our correspondents."

5. On the importance of transparency: Being transparent and educating readers helps develop understanding and trust. "I think if they know us, they can be more forgiving."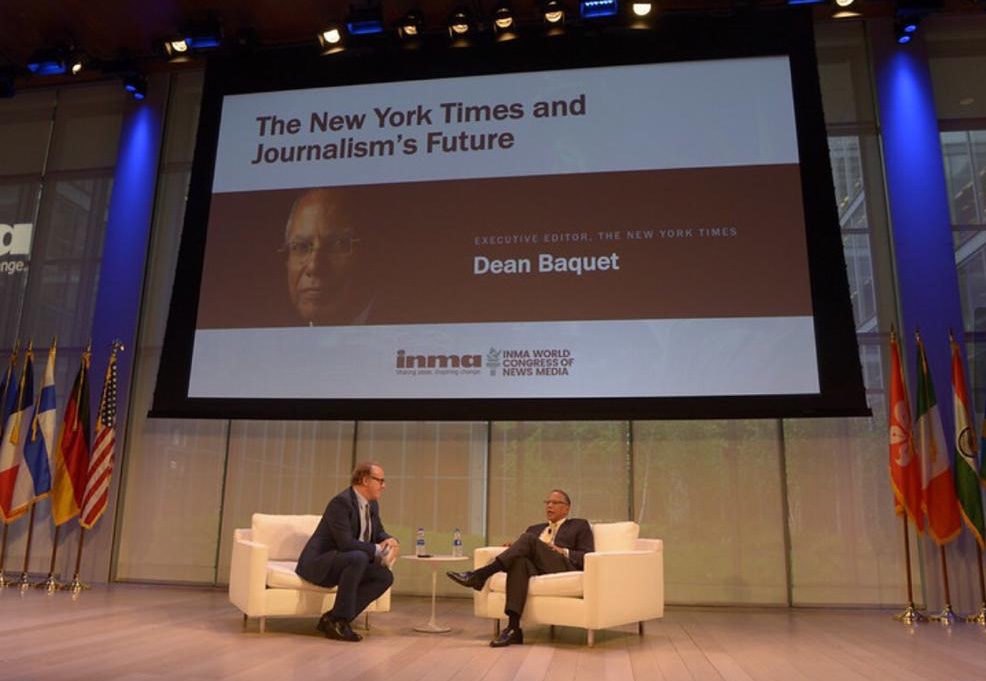 6. On pursuing team investigating tips: "When I think there's a story there and we have a tip, I say: 'Let's take two weeks, go all out, and then come back and talk in two weeks. If they come back in two weeks and say it's not there, then we move on. If they come back and say it's tantalizing, we move forward."

7. On the Times of today versus the Times of 50 years ago: "I think it's a very different newsroom. We take risks. We screw up. We try stuff. I think the boldest things we've done is to embrace our audience, to openly move away from just writing traditional news stories."

8. On advocacy journalism: "Journalists should be curious, excited and fair. The newsroom is not a place for advocacy,"

9. The combination of visual journalism and video opens up a whole new world to many, including kids. "We want to acknowledge that not every story needs to be told in words. We tell stories visually."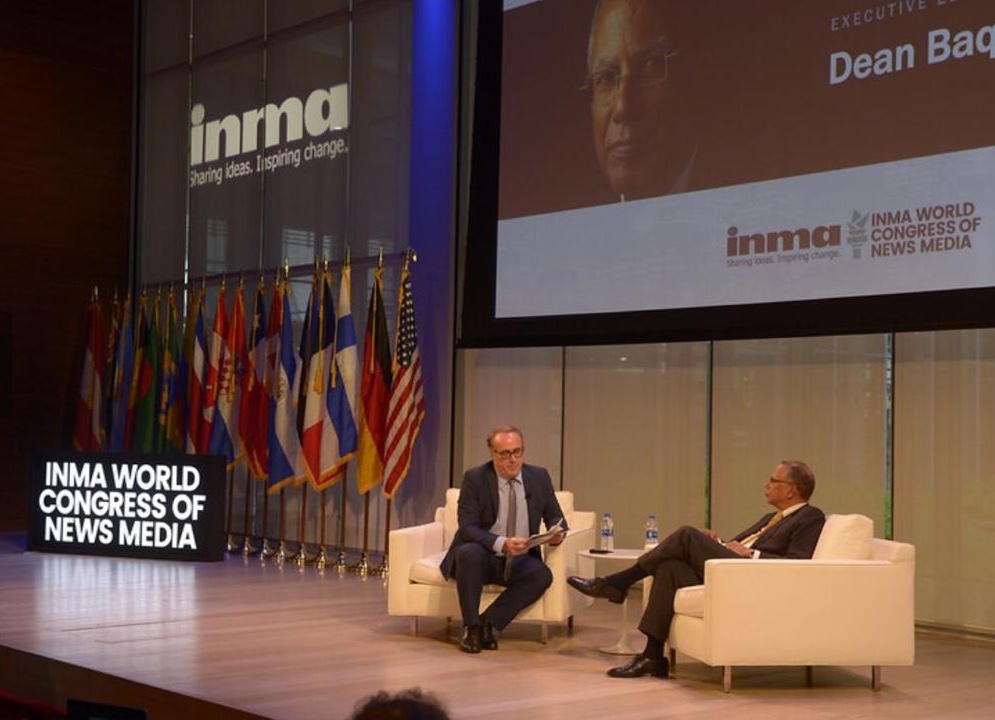 10. Technology is important in the newsroom, but people are more important. "…At the end of the day, the newsroom should be led by the people who, when they get called by the CIA and told 'don't report this,' they're going to do it anyway."

11. On maintaining fairness and balance: "One of my jobs is to protect the view that whether you like us or not, we try to be fair and we try to get it right and we're not influenced by political bias … My honest belief is even if you don't like us, you believe [our] stories."

12. On the biggest threats to journalism: "The biggest crisis in the industry is the death of local/regional journalism. We're going to reach a place where there will be whole states without journalism."

13. Baquet measures success "based upon tangible impact." He cites the Times' publication of the Weinstein story, and the resulting #MeToo movement, as a prime example of a story with tangible impact.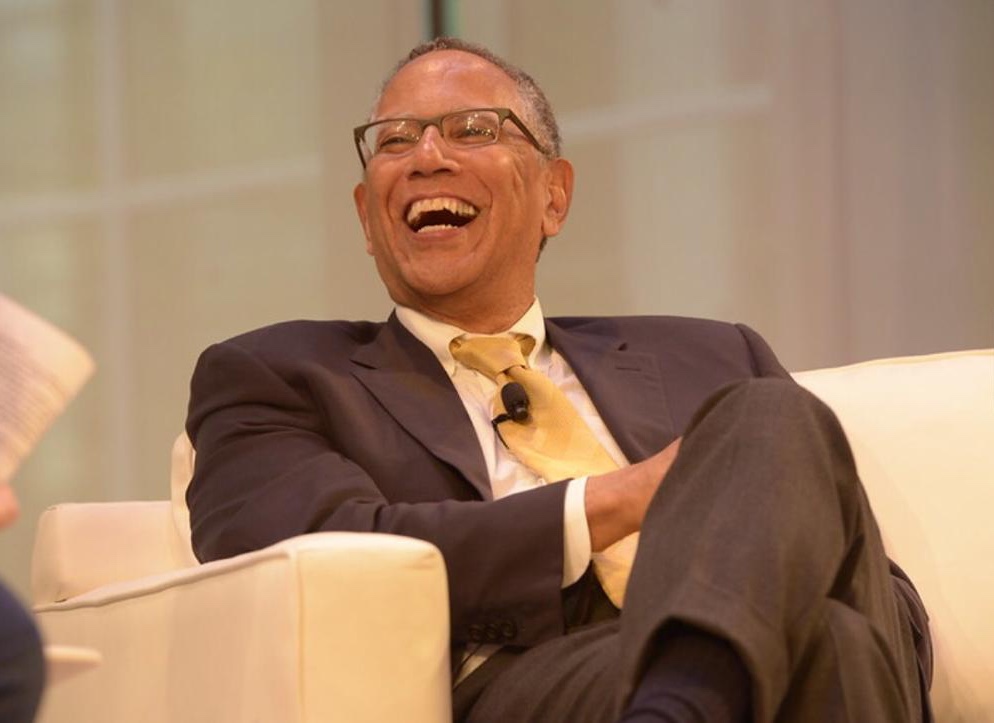 14. On the election of President Trump: "This was a president who was elected without a fully-developed philosophy about the core fundamental issues of today." "Our role is to cover him and to understand him and to understand the people who support him."

15. On maintaining the brand's standards of journalistic excellence: "We want to be first, best and right."

All photography courtesy of Robert Downs, INMA