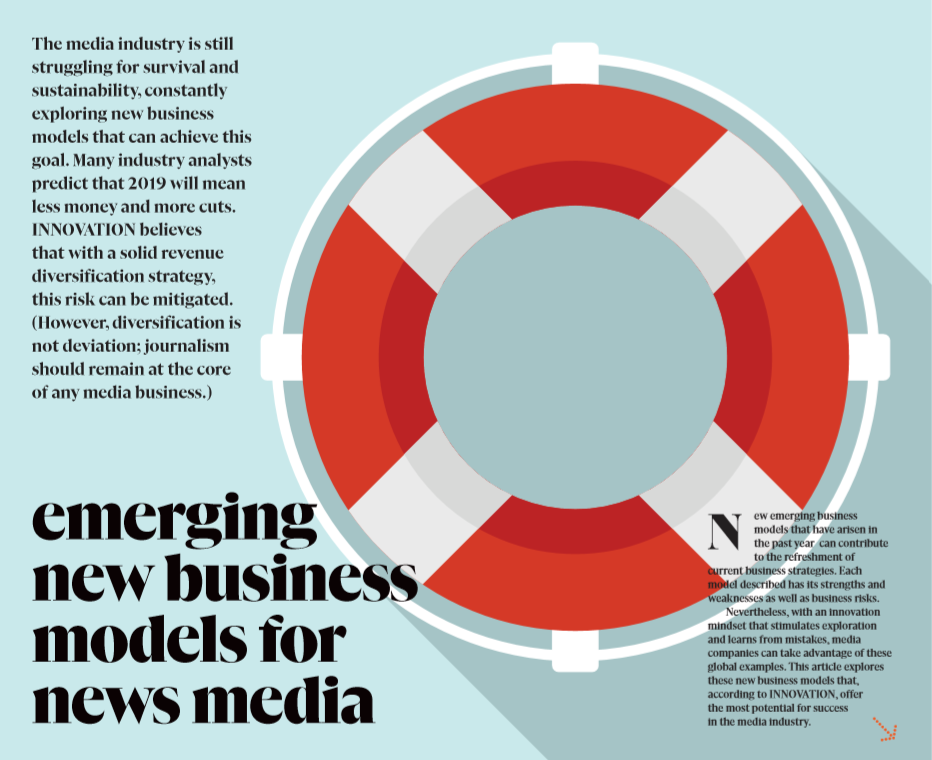 27 Feb

EMERGING NEW BUSINESS MODELS FOR NEWS MEDIA
The media industry is still struggling for survival and sustainability, constantly exploring new business models that can achieve this goal. Many industry analysts predict that 2019 will mean less money and more cuts. INNOVATION believes that with a solid revenue diversification strategy, this risk can be mitigated. (However, diversification is not deviation; journalism should remain at the core of any media business.)

New emerging business models that have arisen in the past year can contribute to the refreshment of current business strategies. Each model described has its strengths and weaknesses as well as business risks.
Nevertheless, with an innovation mindset that stimulates exploration and learns from mistakes, media companies can take advantage of these global examples. This article explores these new business models that, according to INNOVATION, offer the most potential for success in the media industry.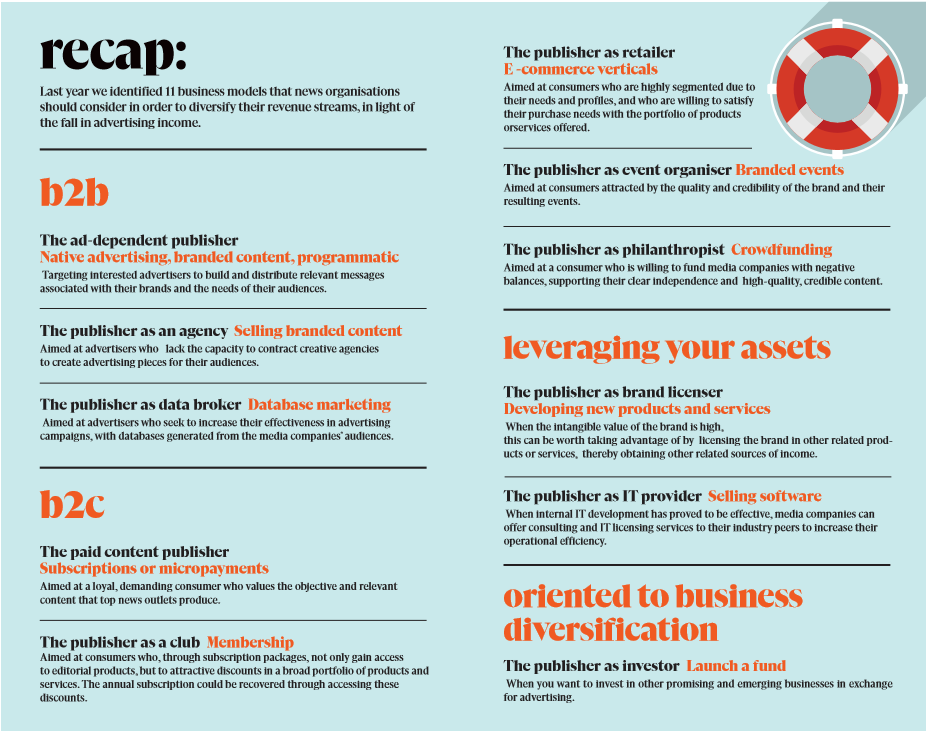 What's New?
Earn after reading
Media companies can adopt this model to maintain or acquire their audiences, and to maintain a stable flow of advertising revenue. Through different strategies, such as playing games or referrals, readers earn digital coins that are later translated into real money.
In China, a news app called Qutoutiao Inc. has drawn in 20 million daily readers, Reuters reported in late 2018. A leaderboard shows the top-earning user has raked in more than the equivalent of $50,000 USD.
"It's the eyeball economy. Previously, people had to spend money to see content, but with the changing internet they no longer have to pay … Not only are they not paying – users now need to earn something as well," Chief Financial Officer Wang Jingbo told Reuters in an interview, but said the cash giveaways were a key hook and a long-term strategy.
In India, Times Internet Limited rewards the reader with Timepoints for reading articles, watching videos, commenting and sharing posts, that can later being redeemed in attractive options such as travel, food, fashion and lifestyle.
The huge risk of this business model is that content loses its value to make way for money. Media companies should also be vigilant about the fact that increasing amounts of internet activity are linked to nefarious bots and not human users.
Pay what you can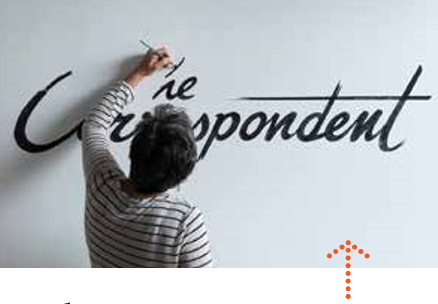 Media companies that trust their audiences and want to ensure reader loyalty have launched a business model where anyone interested in reading their content can contribute according to their purchasing power.
Rob Wijnberg, founding editor of news website The Correspondent told Press Gazette that he prefers this model because allowing people to decide what their fee should be shows trust in the readers, fulfilling the site's mission that everything it does is "optimizing our journalism for trust."
The company raised $2.6 million in advance of its English-language launch (it already has a Dutch website,) planned for September 2019. The public were invited to pay whatever they thought reasonable for a one-year subscription, which will start at the time of launch.
blockchain-based technology platforms
A global community of participants has become responsible for maintaining these new platforms. Using tokens, they can engage in different transactions across the economies of these platforms, such as community governance, supporting journalists or sponsoring the launch of newsrooms. The community controls the distribution model.
The most well-known example of a journalism initiative based on blockchain is Civil. "Civil is built to be an active, participatory network. If you're simply looking for the 'next Bitcoin,' you should look elsewhere. This is about rethinking the incentive structure that drives journalism and creating a model that rewards quality, not quantity. We're able to create such a system for journalism by applying blockchain and crypto-economics so that producing ethical journalism based on a clear, transparent rule set is the primary incentive—and is what will propel the network's growth," according to Matt Coolidge, Civil co-founder, speaking to online magazine Street Fight.
Since these platforms will not benefit from how quality journalism is funded, they are building an 'app store model' where they will retain transactional cuts of apps/tools/ services that are sold/run on their platforms.
New B2B models
media alliances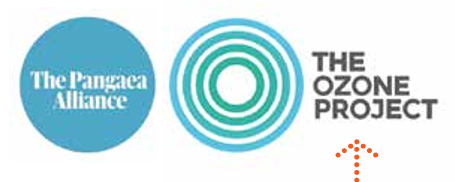 Along the media value chain, media companies can have stable or opportunistic alliances, joining forces to generate better content, increase their bargaining power with technology vendors, strategic suppliers and announcers, etc. The benefit to the advertiser in these alliances is that they offer brand-safe environments in combination with well-established audiences.
The challenge is that these alliances live or die based on the level of cooperation between the partnering companies. They work well in theory but can fall victim to misaligned objectives and under-investment.
Where this gets interesting is when the publishers represent very different audiences, such as The Ozone Project between News UK, Guardian News and Media, and Telegraph Media Group in the U.K. The potential to reach such a diverse audience would be exciting to any media planner, however, the initiative has been beset with challenges; even choosing a name for the initiative has been problematic with three already used to date. Coupled with the withdrawal of TMG, Google and Facebook will hardly be quaking in their boots.
Media cooperatives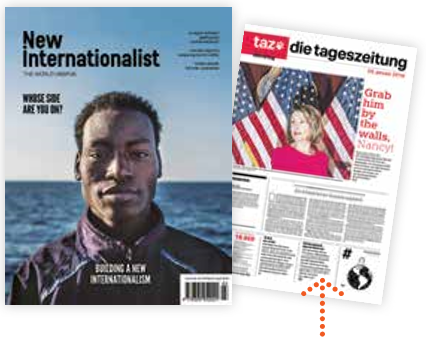 Truly independent media companies can involve their audiences, writers and supporters as shareholders to fund objective and high-quality journalism.
New governance models must be put in place to share decisions with thousands of owners, without compromising the publication's editorial independence.
The U.K.'s independent publishing cooperative New Internationalist launched a share offer in March 2017. "We have 15 directors and 23 staff, and now we have 3,467 owners," co-editor Hazel Healy told the Colombia Journalism Review.
The reader-owner role demands greater responsibility than being a subscriber, CJR comments, though it may not be as financially lucrative as being an ordinary shareholder.
According to Healy, "While people are getting news for free, persuading people to pay for it by investing in the publication is an untapped resource … How else are you going to keep a diverse media landscape? For smaller, mission-driven outfits, this could be a really interesting way forward."
use of influencers
As part of a multiplatform strategy to package their content for their audiences in different ways, some media companies have been using 'influencers,' social media stars whose following and clout is seen as so sufficiently large that they are used by companies to promote their brands or service on platforms that otherwise might be hard to reach.
Digital-first publishers often embed influencer talent among their own staffs, reported the Columbia Journalism Review. For example, BuzzFeed video creators have developed their own social media followings robust enough to guarantee huge view numbers, while Refinery29 staffers create sponsored posts for advertisers on their personal accounts. Identify the most attractive and viable influencers who can develop their own content for other platforms while working side by side with the marketing department to develop a monetisation strategy for B2B and B2C.
Influencers offer a media organization immediate scale in terms of reach, plus an influencer can provide a fresh face to a campaign or initiative.
In addition, using influencers can build more personal relationships with audiences. According to CJR, these influencers have credibility and authenticity among their followers, and even those with a relatively small number of followers can make a difference as their ads can seem more like "friendly suggestions."
The challenge for the marketing intelligence department is to put in place the right technology to measure influence in favour of their media brands and content, therefore reinforcing a virtuous cycle.
emotional advertising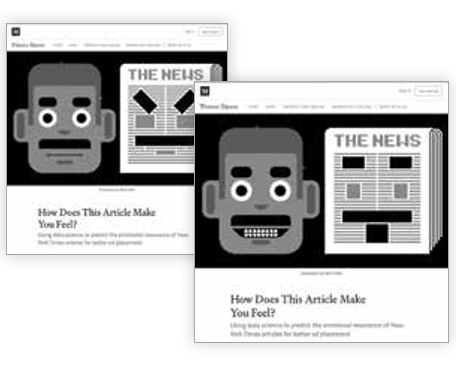 With all this drive for diversification, sometimes publishers can be forgiven for forgetting that what used to make money still can. The death of the display ad has long been predicted, but when it comes to increasing brand awareness among audiences, there's still little better. Plus, with programmatic platforms driving down CPMs, display ads still represent great value for money in the eyes of advertisers.
Publishers are also finding more original and effective ways to target ads and charge higher rates. The New York Times has been piloting ads based on the emotions that articles evoke. 'Project Feels' has generated 50 campaigns, more than 30 million impressions and strong revenue results, according to Poynter in April 2019.
The Times's Data Science team surveyed over 1,200 readers who participated voluntarily to create the initial dataset, data scientist Alexander Spangher explained, asking respondents how they felt while reading a series of articles by choosing from a number of different emotion categories.
Based on analysis of the dataset, the team came up with a set of models that predicted the emotions that articles would evoke in readers. The team also showed that ads performed "significantly" better on articles that were top in emotional categories such as love, sadness and fear, compared to those that were not.
What it means is that advertisers can choose which emotions they want their ads to be identified with. As Poynter reported, some ads have generated as much as 80% more impressions than regular behavioural targeting, and the average lift is 4%. The Times can therefore charge a premium rate.
The USA Today Network has also been experimenting with selling ads targeted to specific emotions with a product called Lens Targeting, and ESPN has been pitching a tool to target sports fans on its digital properties "based on their changing emotional state during a game," Digiday reported in September 2018.
Conclusions
Through this tour of the different business models INNOVATION can conclude the following:
To achieve and maintain sustainability, every media company must have an innovation mindset, where publishers are continuously exploring what attractive new revenue streams can be incorporated into their diversification strategy.
Collaboration strategies such as alliances and cooperatives are a must to reduce operational expenses and gain more value among audiences, advertisers and suppliers.
Boards must challenge management to present innovative strategies, based on their market possibilities, that can bring new revenue streams.
Technology investments are a huge enabler when it comes to launching successful new reader revenue strategies. However, these investments, and their impact, can be reduced if media consortiums are established for this purpose.
Of course it's not possible, or even desirable, to try to activate all these revenue streams, but we believe that publishers should be pursuing at least three different business models to have a chance of success.
---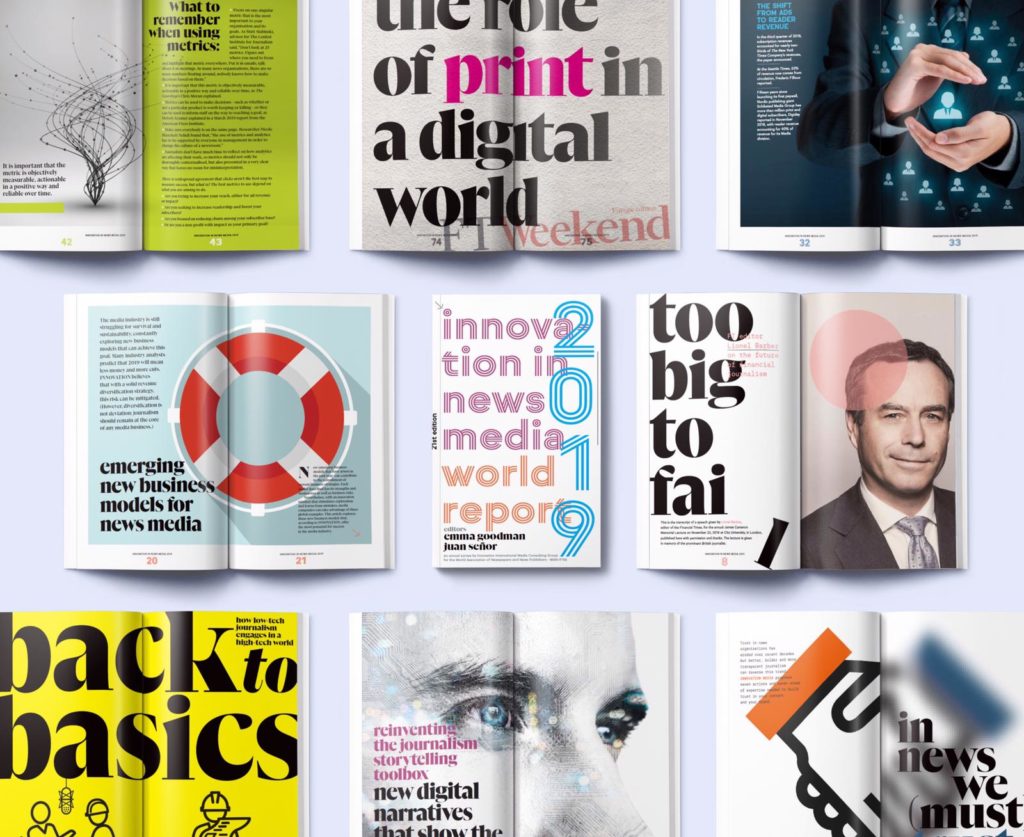 This article, along with many, many more is available in full, within the pages of our Innovation in News Media 2019-2020 world report, available for purchase in print or digital edition.