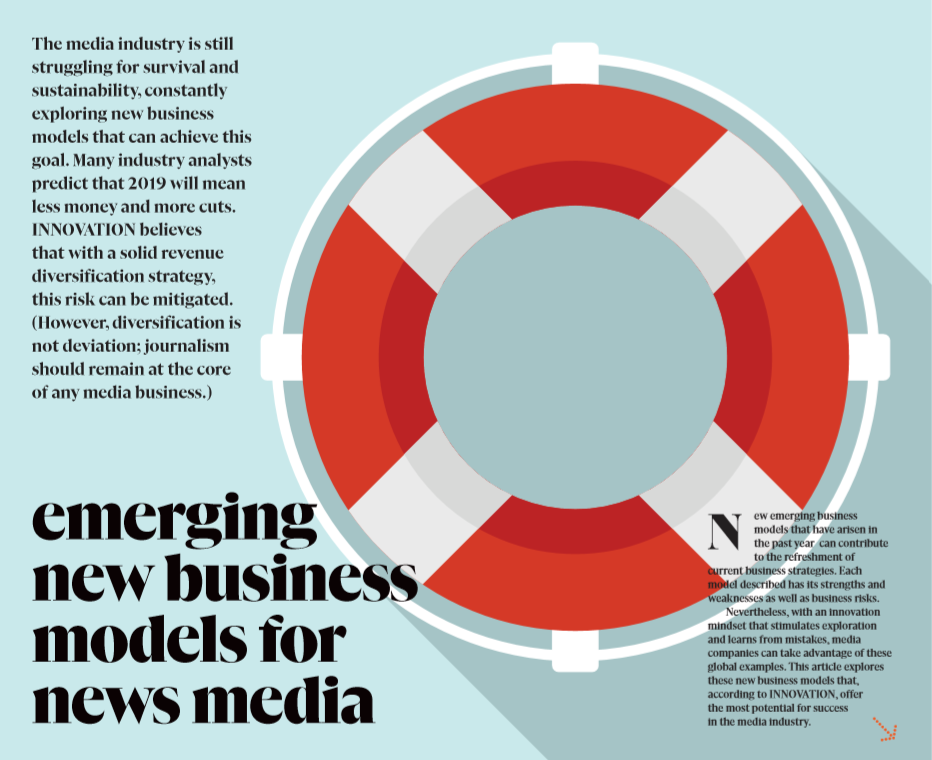 The media industry is still struggling for survival and sustainability, constantly exploring new business models that can achieve this goal. Many industry analysts predict that 2019 will mean less money and more cuts. INNOVATION believes that with a solid revenue diversification strategy, this risk can be mitigated. (However, diversification is not deviation; journalism should remain at the core of any media business.)

New emerging business models that have arisen in the past year can contribute to the refreshment of current business strategies. Each model described has its strengths and weaknesses as well as business risks.
Nevertheless, with an innovation mindset that stimulates exploration and learns from mistakes, media companies can take advantage of these global examples. This article explores these new business models that, according to INNOVATION, offer the most potential for success in the media industry.