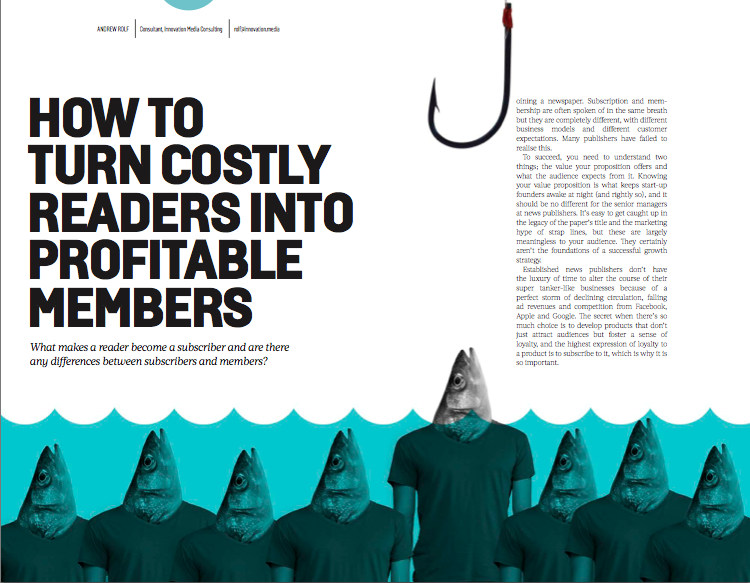 01 Oct

How to turn costly readers into profitable members

What makes a reader become a subscriber and are there any differences between subscribers and members?

By Andrew Rolf | Consultant, Innovation Media Consulting |

Joining a newspaper. Subscription and membership are often spoken of in the same breath but they are completely different, with different business models and different customer expectations. Many publishers have failed to realise this.

To succeed, you need to understand two things; the value your proposition offers and what the audience expects from it. Knowing your value proposition is what keeps start-up founders awake at night (and rightly so), and it should be no different for the senior managers at news publishers. It's easy to get caught up in the legacy of the paper's title and the marketing hype of strap lines, but these are largely meaningless to your audience.

They certainly aren't the foundations of a successful growth strategy. Established news publishers don't have the luxury of time to alter the course of their super tanker-like businesses because of a perfect storm of declining circulation, falling ad revenues and competition from Facebook, Apple and Google. The secret when there's so much choice is to develop products that don't just attract audiences but foster a sense of loyalty, and the highest expression of loyalty to a product is to subscribe to it, which is why it is so important.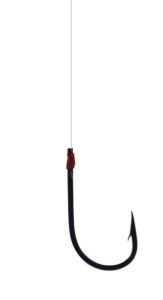 Historically, subscriptions offer the publisher and the subscriber convenience and predictability. The publisher is willing to trade a little revenue, in the form of a discount or a gift, in return for the reader's commitment to purchase. "[Subscriptions are] like the bond that keeps giving" says Kerin O'Connor, CEO of weekly news digest magazine The Week: "get it right and your subscription revenue keeps growing like compound interest". By understanding the motivations of their subscribers, their purchasing paths, renewal cycles and how likely they are to let their subscriptions lapse, O'Connor's team have a handle on the lifetime value (LTV) of their subscribers, giving them a degree of financial security when looking to the future. The Week can accurately predict how much revenue each subscriber will yield from the point at which they take out their initial subscription.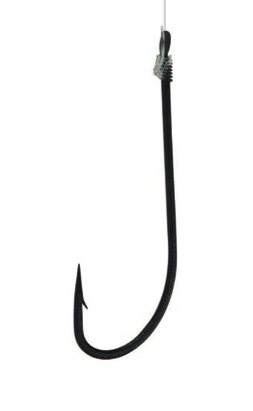 It is wise to separate the worlds of print subscriptions from digital. Print subscriptions are held by an ageing readership, and many have returned to the printed format following recent geopolitical events that demand high quality journalism. The election of Donald Trump and the resulting friction between his office and the press has had a beneficial effect on many newspapers; The New York Times added 276,000 digital subscribers and 25,000 print subscribers in the last quarter of 2016, taking their combined subscriber base above 3 million.
This may work for titles like the New York Times, but it isn't a guarantee that all audiences are going to warm to the idea of paying for their content. In 2015, Murdoch's Sun reversed its decision to get online readers to pay for content because only 225,000 had signed up. David Dinsmore, News UK's Chief Operating Officer, and a former Sun Editor, told The Drum in June 2016 that: "we are the first to admit that The Sun, the mass market product, struggles in [a paid online subscription] environment". There's an argument that an audience fed on headlines such as "Up Yours Delors", or more recently "Up Yours Senors" is never going to pay for lowbrow content online when there so much of it available for free on social media.
The Sun wisely changed direction and is banking on betting and holiday offers to drive revenue from an audience reluctant to part with money for its content. By contrast, membership implies belonging, a club, a shared experience, the ability to identify with other members, a badge of honour. Membership is still an emerging concept among newspapers, who have interpreted it as a live event offering, often bundled as part of a traditional subscription. There is more fertile ground among magazine audiences, where there are more obvious common themes than in the news agenda, but this is still in its infancy.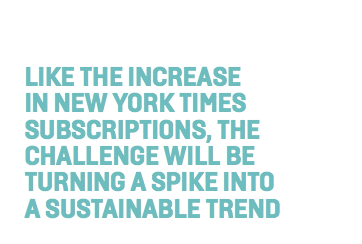 The 125-year old title Cycling Weekly has developed a calendar of 80 mass-participationbike rides (known as "sportives") for its readers. Steve Prentice, managing director of cycling at Time Inc, told the Press Gazette: "Cycling Weekly Sportives are among the fastest-growing and we intend to build on their popularity". The weekly free magazine, Stylist, returns to London for a third year this November. It will offer a festival of shopping, talks, fashion shows and performances for women and they're expecting over 20,000 people to pay between £15 and £95 per day at the three-day festival.
When it first launched four years ago, The Guardian's comprehensive membership pro- position created waves by offering three things: a physical space owned by The Guardian, a series of live events facilitated by the newspaper, and a desire to establish a series of communities.
The proposal differed by offering readers the opportunity to get behind a story, a chance to hear the debate between journalists before the ink hits the paper. The project's aspirations were dogged first by the challenges of converting a derelict building to become a showcase events venue; the idea of a single building in London was at odds with The Guardian's aspiration of reaching a global audience. Spiralling costs meant the events space became an early casualty of the paper's cost-cutting programme, compounded by a lack of events outside London.
The biggest challenge to the membership concept has been a confusion of competing messages; there are three tiers available, a separate subscription offering across print, iPad and apps, a programme of self-improvement and skills training called Masterclasses, a call for donations, and an ability to sign in. All from a title that isn't (yet) charging anyone to read its journalism. There is plenty of potential and the challenge for the Guardian's Managing Director of Membership, David Magliano, is to bring all of this together into a coherent pitch for customers.
He described the challenge in a recent interview with Marketing Week: "What I consider myself doing is trying to find a sustainable business model for quality journalism, finding a way for Guardian readers to help fund our journalism without having a pay wall, so what had been an opportunity for incremental revenue has now become a central part of our strategy.
There are some encouraging signs that readers are responding to The Guardian's call for financial support: over 200,000 people have signed up after an extensive programme to test different messages. Like the increase in New York Times subscriptions, the challenge will be turning a spike into a sustainable trend.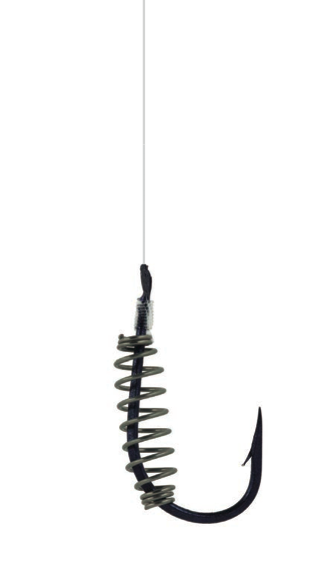 The only person who doesn't appear to be sweating is Washington Post owner Jeff Bezos. Digital subscriptions are up 145% and site traffic from loyalty-driving email newsletters is up by 129%, but the Post is guarded about the actual numbers. Its success can be traced to a comment made by Jeff Bezos following Amazon's purchase of the Washington Post in 2013.
"We have to be reader-focused, not self- focused or advertiser-focused, and that we need to also figure out how to use the gifts that the Internet gives us, at the same time that we are acknowledging that there are many things the Internet has disrupted in this business."
This is the nub of what makes subscription and membership work: not just understanding what readers want, but a relentless, ruthless obsession with what they really value.
---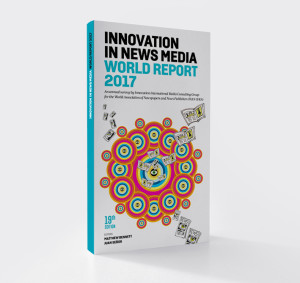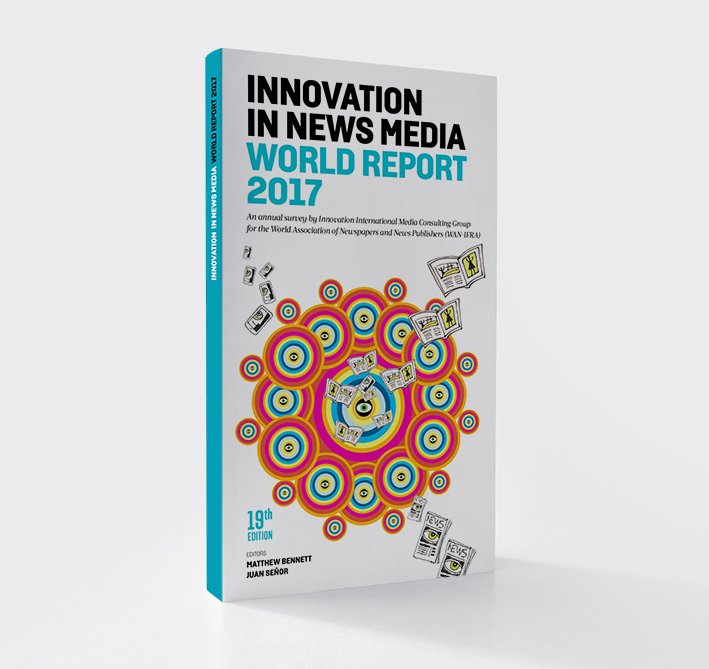 This article is one of many chapters published in our book, Innovations in News Media 2017 World Report.