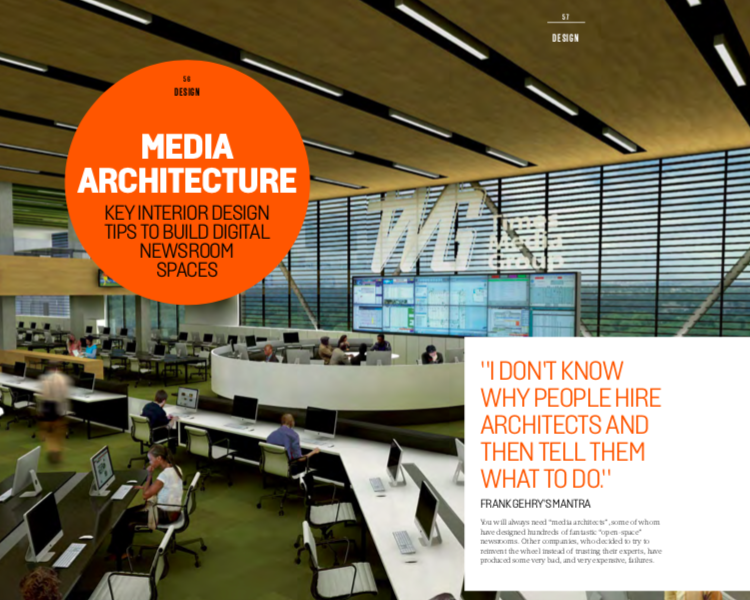 14 Jan

Key Interior Design Tips To Build Digital Newsroom Spaces

You will always need "media architects", some of whom have designed hundreds of fantastic "open-space" newsrooms. Other companies, who decided to try to reinvent the wheel instead of trusting their experts, have produced some very bad, and very expensive, failures.
YOU NEED SPACE: FROM 10-14 SQUARE METRES PER PERSON
Yes, you can do it with less space if you want. But quality of life in your newsroom will suffer if your space isn't big enough. Open spaces encourage spontaneous meetings and casual conversations.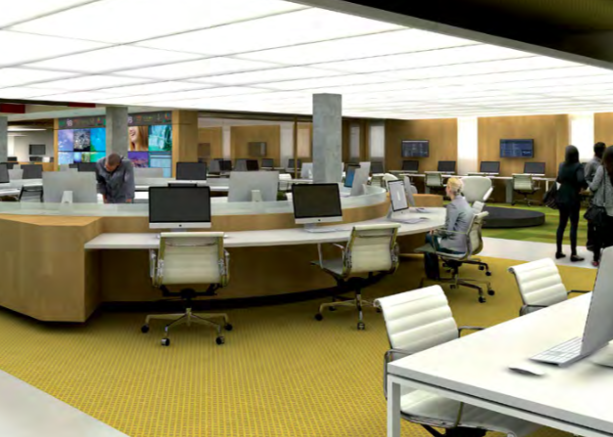 THE OFFICE OF THE FUTURE IS NOT AN OFFICE AT ALL
You can work anywhere and everywhere, that's the point!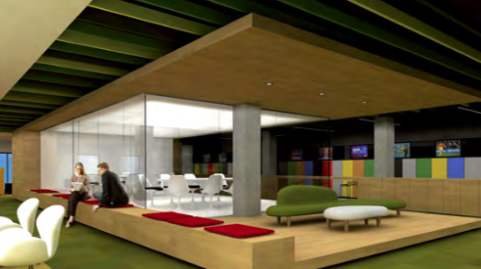 MULTIPURPOSE WORK SPACES, THE END OF ASSIGNED SEATING
Modular seating offers more combinations for a dynamic and collaborative work space. Forget "one journalist, one desk, one computer, one chair". Reporters should be outside reporting on stories – welcome them back with hot desks where they can come and file. And remote reporters and editors should also fit in seamlessly with video conference technology to allow them to explain and clarify their stories.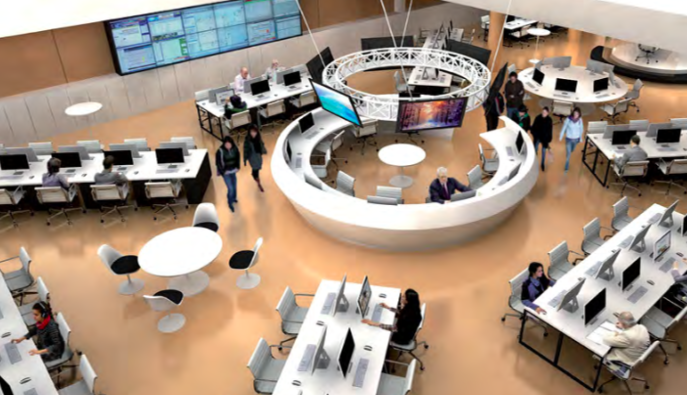 SPACE DESIGNED FOR CHANCE ENCOUNTERS
Plenty of places for spontaneous meetings that encourage cross-team discussions and content sharing.
PLACES FOR BOTH CONCENTRATION AND CONTEMPLATION
It is key to break up open-plan spaces with quiet private spaces. Emphasizing the nature of our two rhythm newsroom with speed and depth.
SECONDARY SPACES FOR EXCHANGE AND RELAXATION
The objective is to have one or two soft spaces that say "I want to stay here." These can be designed as libraries with hardcover physical books or canteens with plenty of calorific and fruit supplies. The more time spent in the soft areas the more time will be spent in the 'hard-working' areas.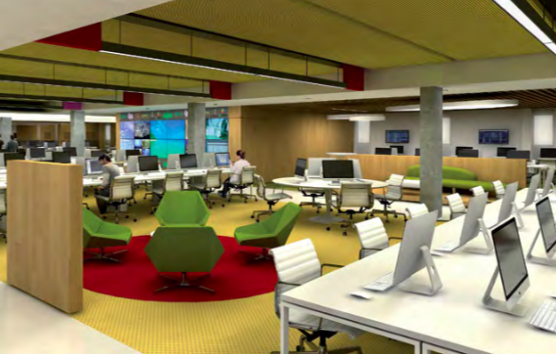 PRIVACY OF SOUND, NOT PRIVACY OF SPACE
Different levels of privacy for lower sound can be achieved without creating private spaces.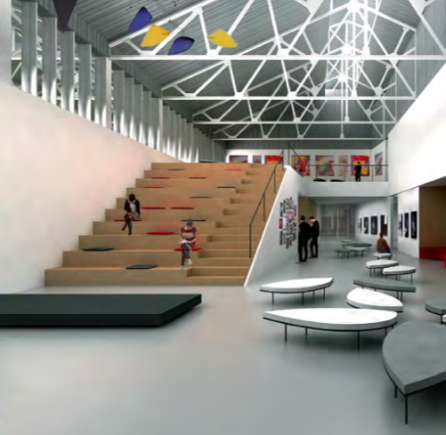 VERTICAL DIGITAL WALLS TO EMPHASIZE A REAL-TIME MULTIMEDIA AUDIENCE
News is being consumed all day, and the integrated newsroom must reflect the internet – open, transparent and live. Plenty of vertical digital walls remind journalists they are working for a digital, live medium.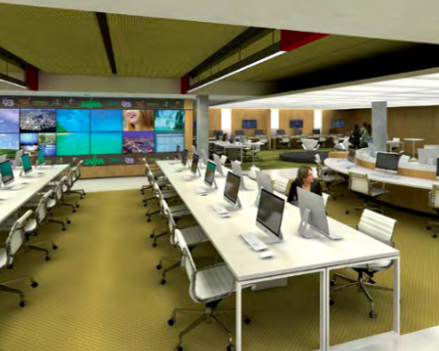 MANAGEMENT UNITS MUST ALSO SHARE THE OPEN SPACE CULTURE
The idea is for everyone to work together. Transmedia journalism means transmedia business management. You want managers interacting in open-space departments.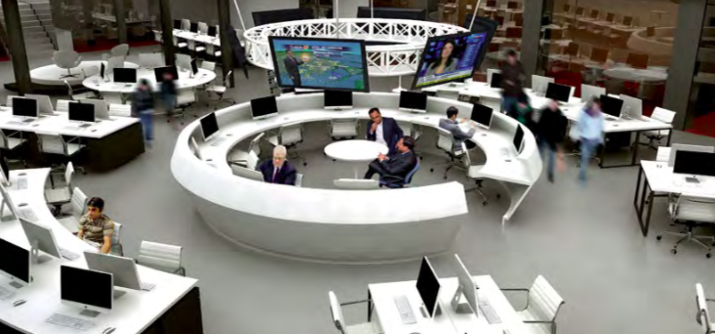 DON'T BE SILLY
Please, no bicycle racks, game consoles or ping-pong tables inside your newsroom. Silent, relaxing areas full of great books, magazines and newspapers are better. Thinking spaces are more important then entertainment spaces.