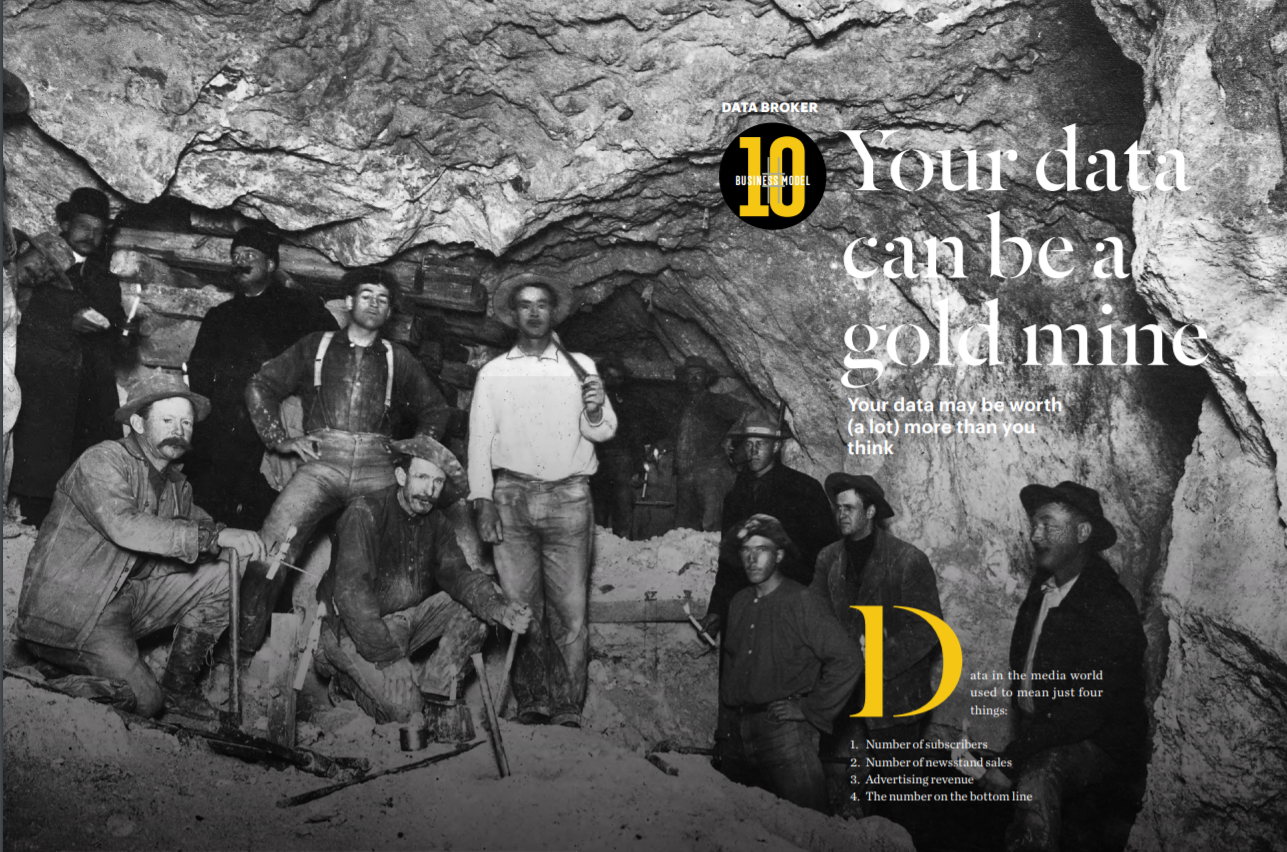 Your data may be worth (a lot) more than you think...
Data in the media world used to mean just four things:
1. Number of subscribers
2. Number of newsstand sales
3. Advertising revenue
4. The number on the bottom line
Today, data are what your chief data scientist parses and interprets for you. If you don't have a chief data scientist, data are what you and your team struggle to convert into editorial, sales, and marketing insights.
But even that is a limited view of the power of data today. Today, data can be much, much more. Data can actually make you some serious money.