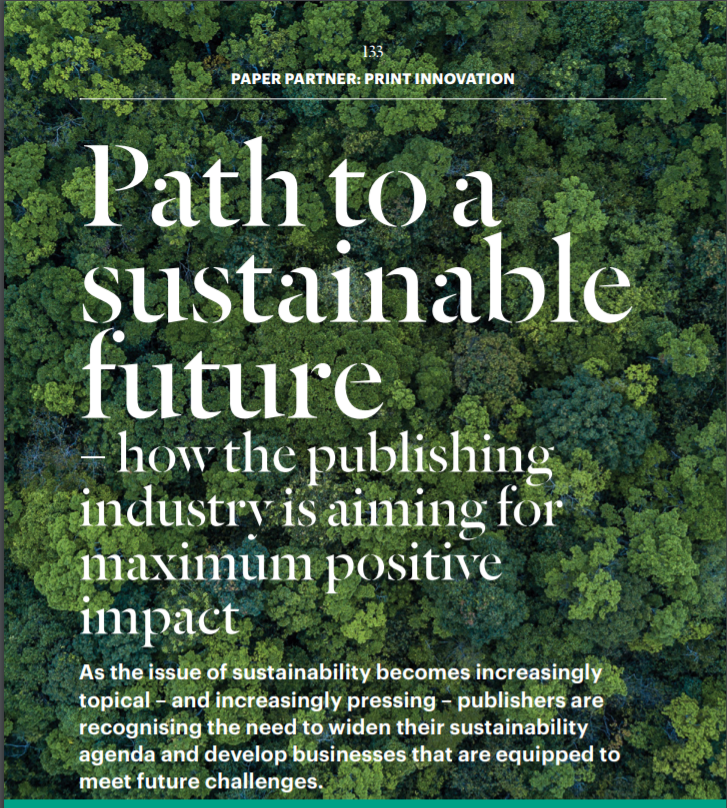 HOW THE PUBLISHING INDUSTRY IS AIMING FOR MAXIMUM POSITIVE IMPACT
As the issue of sustainability becomes increasingly topical – and increasingly pressing – publishers are recognising the need to widen their sustainability agenda and develop businesses that are equipped to meet future challenges.

Sustainability and environmental impact have never been hotter topics.
On a global scale, 2018 was one of the hottest years on record. In fact, 17 of the past 18 years have been the warmest in memory.
Not only is the planet getting hotter, extreme weather-related events including droughts, floods, hurricanes, wild fires and record high temperatures are becoming increasingly commonplace. Add to this species extinction, major concerns around access to water and growing disquiet over poverty and inequality, and it is glaringly evident that the environment and sustainability need to be high on the agenda of both consumers and corporates.
The publishing industry is not immune to this. In fact, as a user of natural resources, though potentially sustainable, responsible publishers today are increasingly asking what their role should be to meet sustainability challenges and with it achieve maximum positive impact.
Some publishers have already put themselves at the forefront of the sustainability debate, driving change beyond merely compliance "box ticking" to meet environmental standards – with some already demonstrable and impressive results.