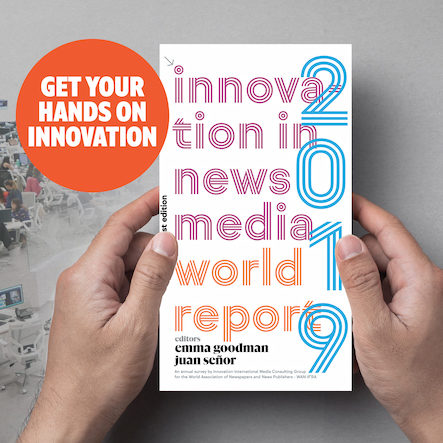 04 Jun

INNOVATION IN NEWS MEDIA 2019-2020 WORLD REPORT NOW AVAILABLE, FOLLOWING ITS LAUNCH AT #WNMC19


Yesterday, editors Emma Goodman and Juan Senor unveiled the 21st edition of INNOVATION Media's Innovation in News Media World Report at WAN-IFRA's 2019 World News Media Conference in Glasgow, Scotland. Along with INNOVATION's Lucio Mesquita, Senor and Goodman provided their audience of digital media experts and industry leaders with an engaging overview of this year's leading trends in the world of news media innovation.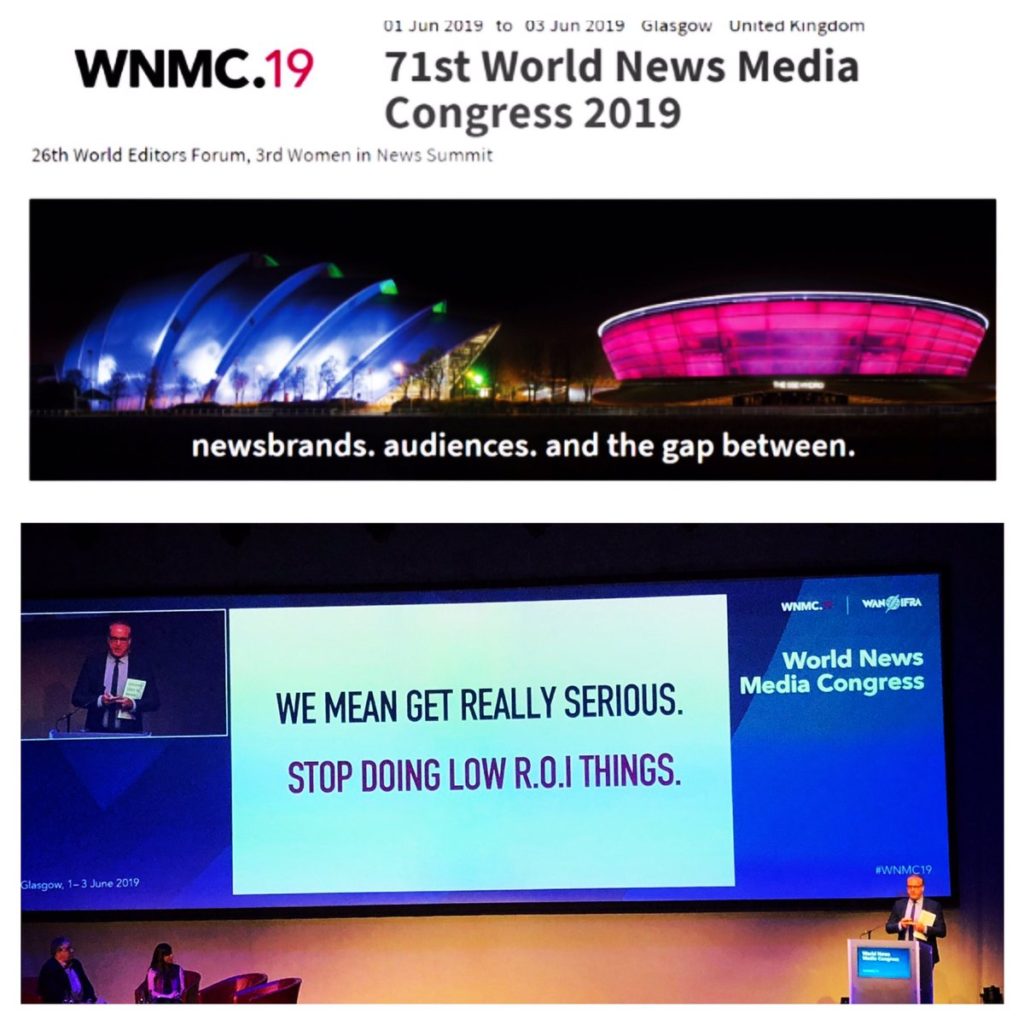 INNOVATION's presenters gave a whirlwind overview of topics including voice technology, foldable smartphones, the vast frontier of AI, combating the perils of ad fraud, the potentials of newsletter expansion, negotiating new paywall methods, and some of the most successful change management strategies for print-cum-digital newsrooms.

Our 2019-2020 World Report is now available for purchase, both in hard copy and in a digital format, on INNOVATION Media's website here.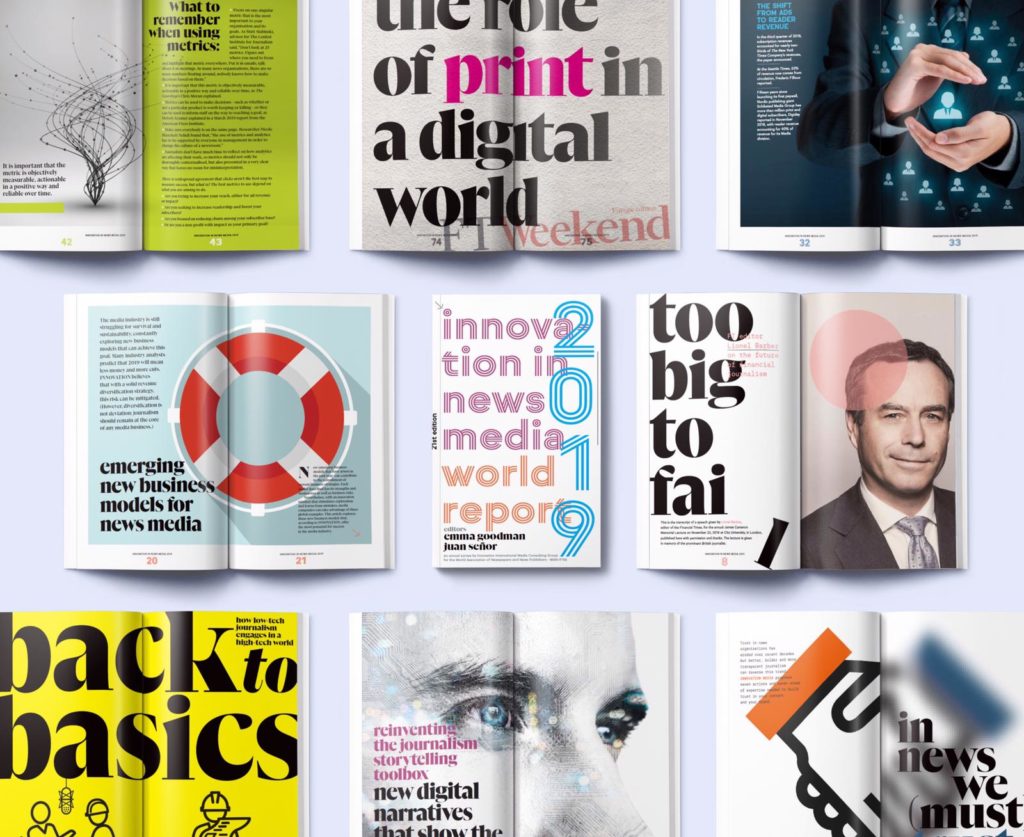 We will be sharing more insights from our publication in the weeks to come. Subscribe to INNOVATION on Facebook and Twitter for more updates.