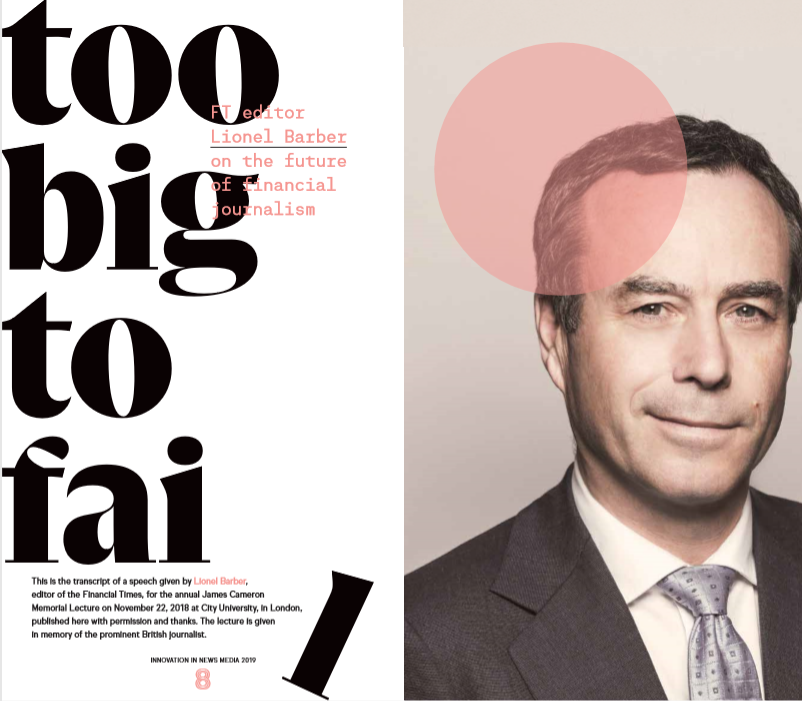 On Tuesday of this week, the Financial Times' Lionel Barber announced that he would be stepping down from the position of Editor of the legacy business newspaper. In light of this news, we are sharing an article from our Innovations in News Media 2019-2020 world report. This article is the transcript of a speech given by Barber for the annual James Cameron Memorial Lecture on November 22, 2018, at City University, in London. The lecture is given in memory of the prominent British journalist. The transcript is published in our world report and below with permission and thanks.
---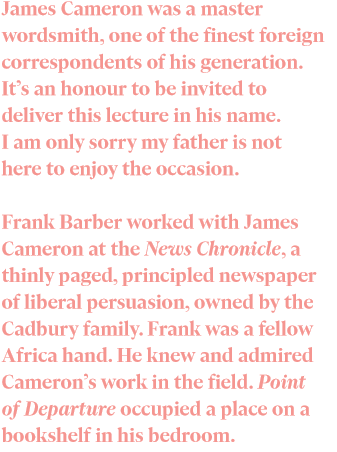 Tonight, my point of departure is the future: the future of financial journalism.
First, the good news: the opportunities have never been greater. The internet and the giant aggregators are blamed for many sins — coarsening civic discourse, creating echo chambers, monopolising advertising revenues, influencing elections — but the digital revolution has also led to an explosion of creativity and new forms of rich storytelling.