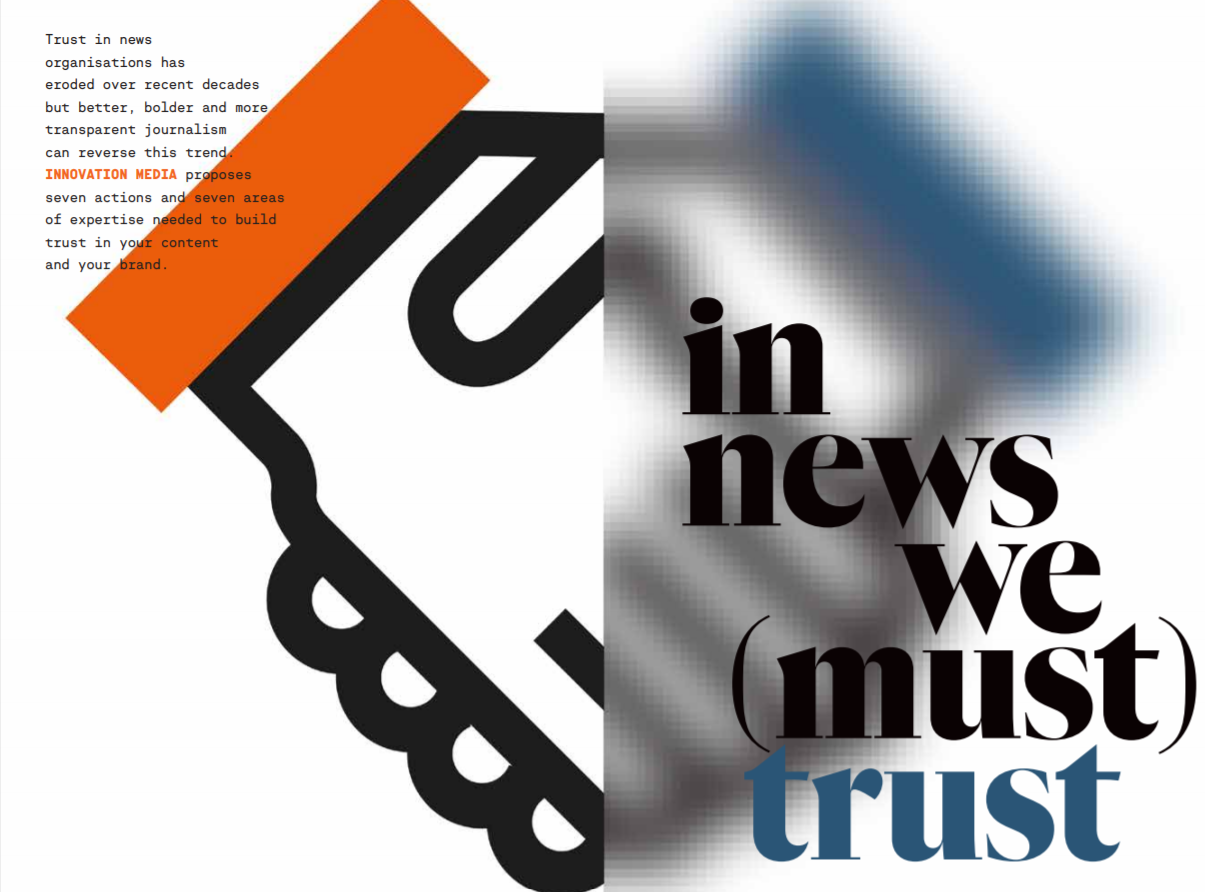 Trust in news organisations has eroded over recent decades but better, bolder and more transparent journalism can reverse this trend. INNOVATION Media proposes seven actions and seven areas of expertise needed to build trust in your content and your brand.
Questions over the trustworthiness of news and media companies are not new: they date back to when news reporting began.
But there is no question that factors including the ubiquity of information online and the power of social media, the polarisation of politics and political views in many countries, and tighter newsroom budgets due to the collapse of the industry's traditional commercial model, have together had an impact on the public's perception of news organisations and their content.
According to the 2018 Digital News Report from Reuters Institute for the Study of Journalism, which tracked consumer behaviours in nearly 40 countries, users in most countries display a low level of trust in news providers, with about half of them worrying about 'fake news.' Levels of trust in social media are far lower, but this doesn't seem to stop people from using these platforms.