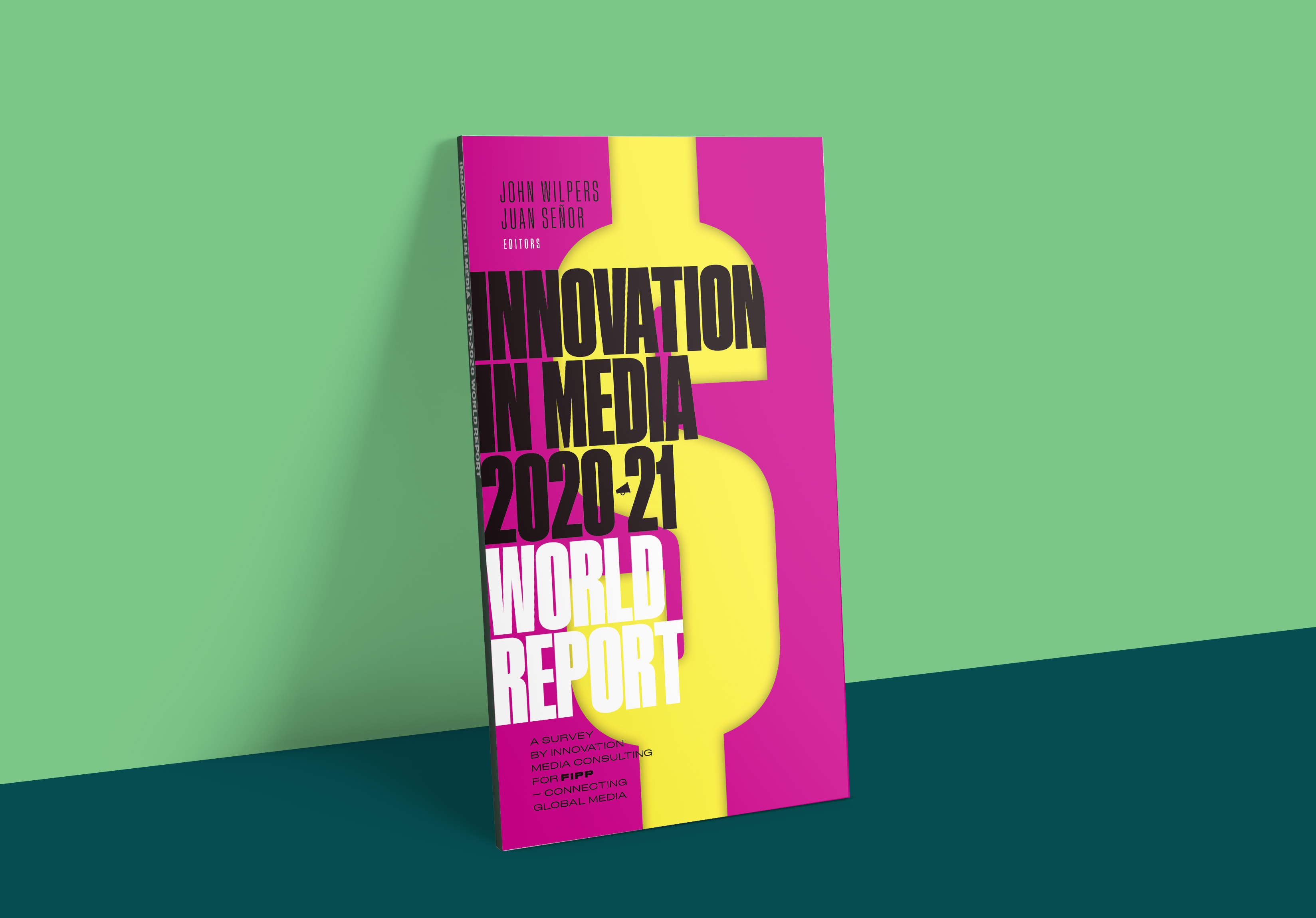 01 Apr

INNOVATION IN MEDIA 2020-21 WORLD REPORT NOW AVAILABLE
Our newest publication is here and waiting for you! Our 11th annual edition of the Innovation in Media World Report is available for purchase in both print and digital copies.


This report has become a hallmark staple for print and digital publishers and has previously been shared with industry audiences across six continents. This year's Innovation in Media 2020-21 World Report focuses on human capital and monetisation strategies. Editors John Wilpers and Juan Senor delve into cutting-edge trends and case studies of transformative media brands from across the globe.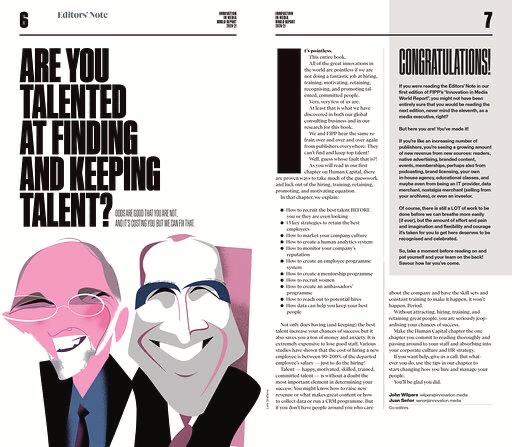 Don't miss out on what's inside. Here are six topics you'll find in this year's report:


Use 4-5 of these 14 Business Models and Sleep at Night!
The single most important challenge facing media today is still revenue, in particular reader revenue. But the good news is that INNOVATION Media Consulting, authors of the report, have identified 14 innovative and successful business models.

Can't Find & Keep Talent? 10 steps to Solve the Human Capital Conundrum:
After revenue, the biggest challenge media companies must overcome is how to attract, train, and retain talent. FIPP surveys and anecdotal reports always place the human capital challenge at the top of media company's most difficult problems. We take a look at companies that are succeeding in getting the talent, and keeping that talent happy and challenged.

How to Ride the Podcasting Wave and Actually Make Money:
There has been an onslaught of stories about successful podcasts (both in terms of audiences and revenue). Is it too late for you to ride this wave? Not at all. Here's what you need to do to create compelling stories, get found, and make money.

Don't Lose Focus on Our Mission: Creativity in Content and Design:
With all the talk about revenue, technology, ad fraud, human capital, Bitcoin, etc., it's easy to get distracted from our mission: Creating great content and design. The Innovation Report will highlight the best creativity in content.

Not Going Green Yet? Uh-oh!
The global focus on the "greening" of industry has come to media. The Report takes a look at the companies that are appealing to younger audiences in particular with innovative ways of doing our business in an environmentally friendly fashion.

Offbeat/Print Innovations:
It wouldn't be FIPP's Innovation in Media World Report without the ever-popular, ever-surprising Offbeat chapter!
---
The Innovation in Media World Report is published every year by INNOVATION Media Consulting, in association with FIPP. The report is authored by John Wilpers, US Director and Senior Consultant, and edited by Juan Señor, President.
---